This is a pickup truck. It comes from a company called Rivian working out of California and London, and—to be blunt—it is extraordinarily quick. Welcome to the all-electric, five-seat R1T pickup.
Yes, all-electric. The new R1T is the first vehicle to emerge from Rivian, with the aim of helping "customers get out and explore the world." You'll be exploring it rather quickly, because the R1T comes with four electric motors—one on each wheel.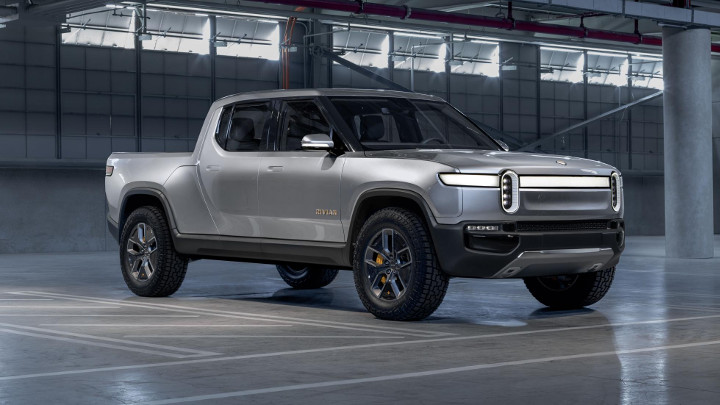 They're attached to Rivian's new 'skateboard' platform, said to package the battery, drive units, suspension, braking, and thermal system all below the height of each wheel. Which means lots of passenger space and, more important, a low center of gravity.
Continue reading below ↓
Recommended Videos
Three battery sizes will be offered: 180kWh (640km range) and 135kWh (480km range) packs available at launch, and a 105kWh battery (370km range) offered six months later. Each one is said to feature "tough underbody protection" along with better cooling and an algorithm that learns your driving style to better optimize its charge.
Opt for the 135kWh battery and—allied to those quad motors and torque vectoring and an actual truckload of total grounded torque (14,000Nm)—you'll be able to see off 0-60mph in 3sec flat, all the way to a top speed of 201kph. In a truck.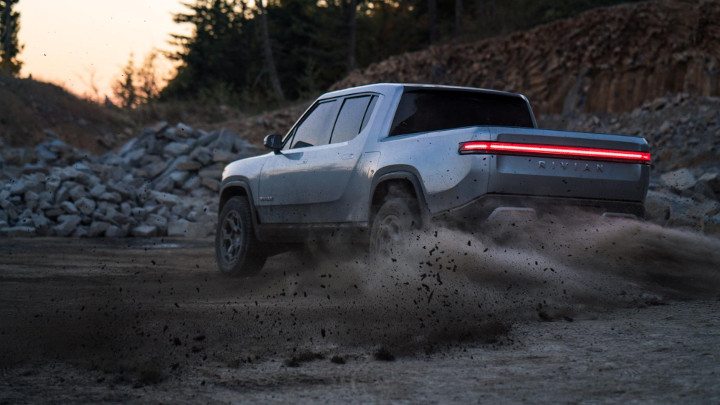 "The beauty and elegance of our quad-motor setup isn't just about brute power," explains engineering director Mark Vinnels. "This architecture provides instantaneous torque with extremely precise control at each wheel."
Size-wise, it's longer, wider, and taller than a Nissan Navara, weighs 2.6 tons, is capable of towing 4,990kg, features double-wishbones up front and a multilink setup in the rear, and also packs things like dynamic roll control, adaptive dampers, and ride-adjustable air suspension.
If you don't want to go loopy and off-road yourself, it'll self-drive. Rivian has fitted a range of hardware—cameras, lidar, radar, ultrasonic and GPS—to allow for 'Level 3' autonomy. Inside, there's actual wood, used as a structural element that integrates the central display and the driver cluster, while other "high wear" areas are made from more durable stuff, akin to sportswear.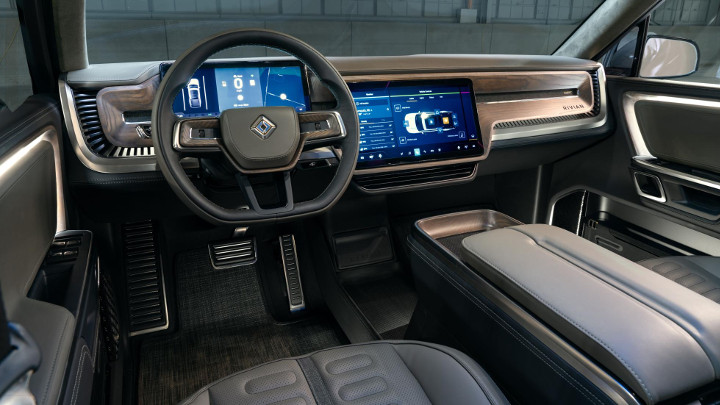 Load space? Well, there's loads: 330 liters under the hood (it's electric, so there's no engine) and 350 liters in the lockable 'gear tunnel,' plus a 200-liter sealed bin beneath the rear bed floor.
"I started Rivian to deliver products that the world didn't already have," explains Rivian boss RJ Scaringe. "Starting with a clean sheet, we have spent years developing the technology to deliver the ideal vehicle for active customers."
Rivian is prepping the R1T for 2020. We suspect it just shot straight up on your most-wanted list.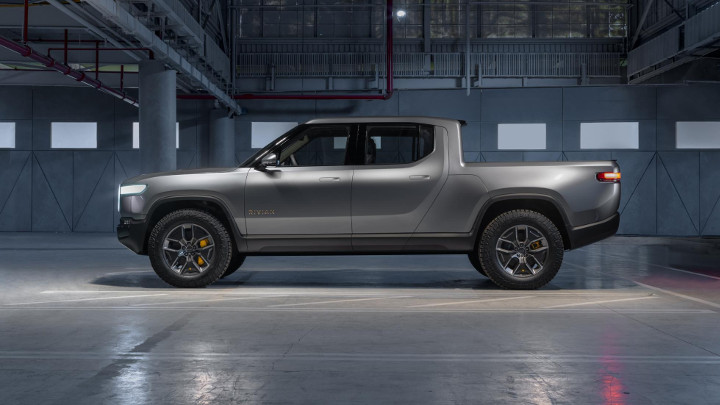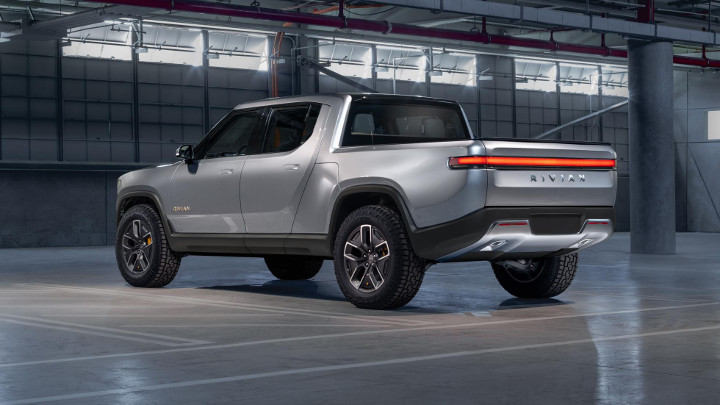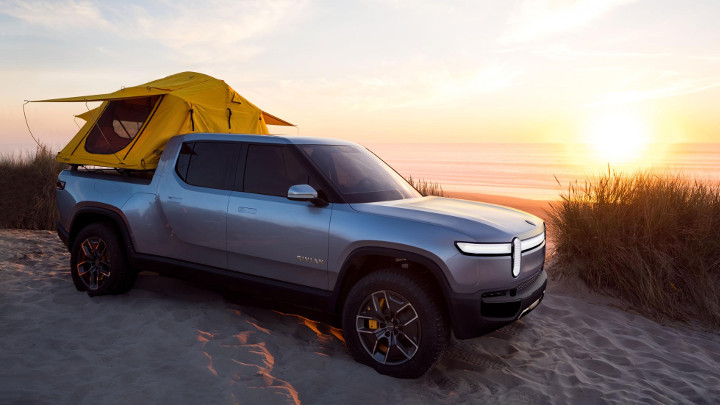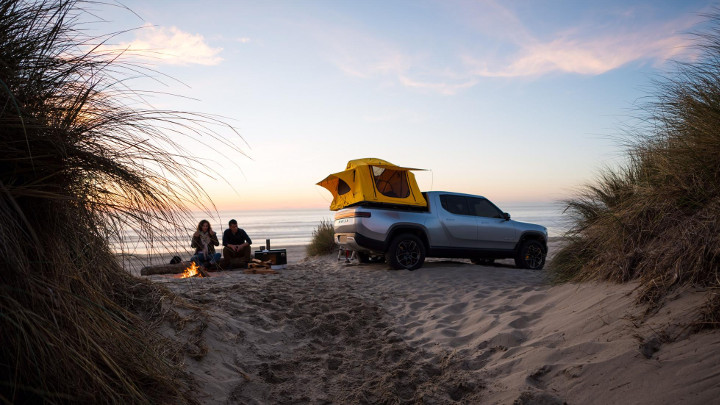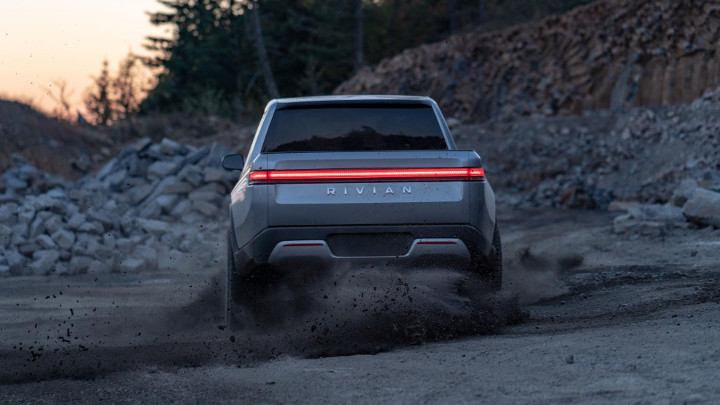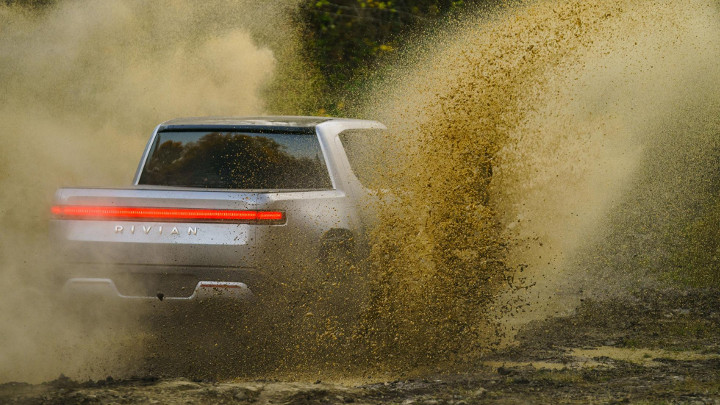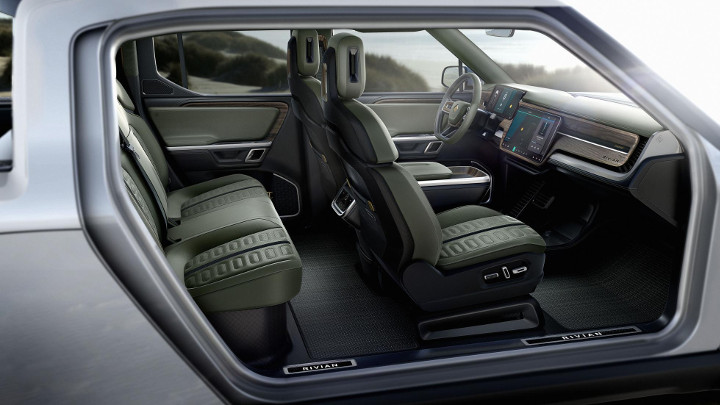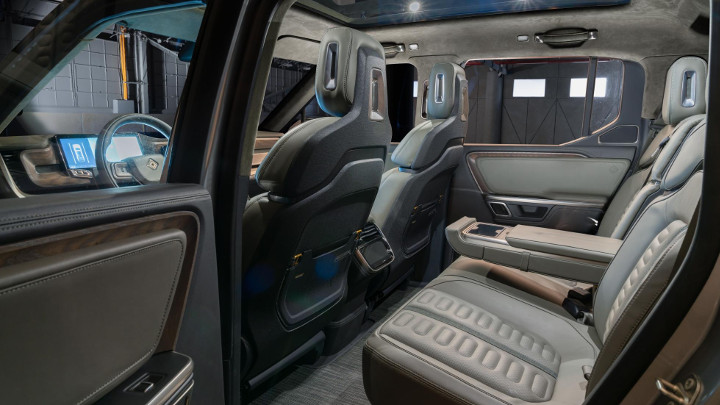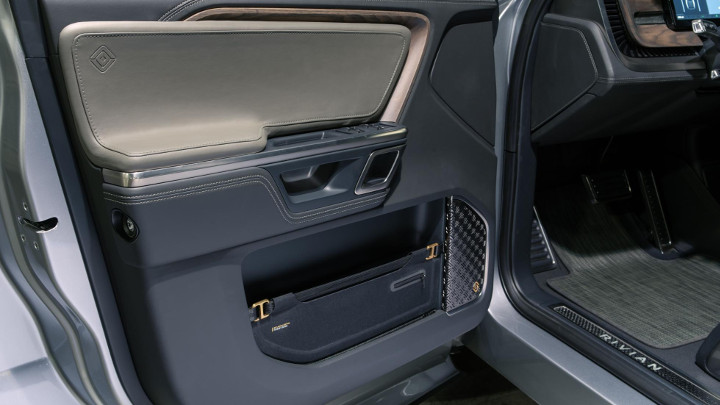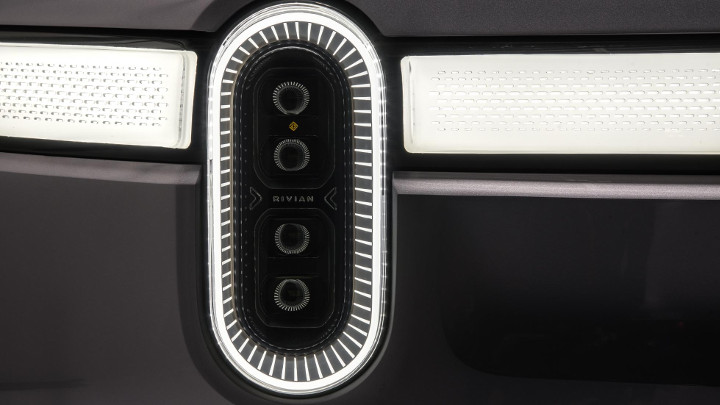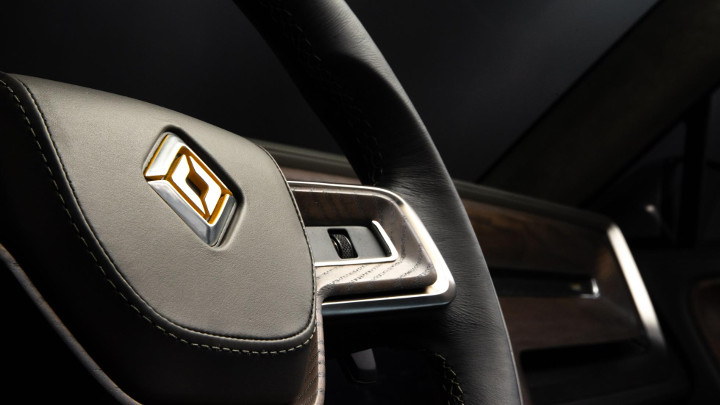 NOTE: This article first appeared on TopGear.com. Minor edits have been made.