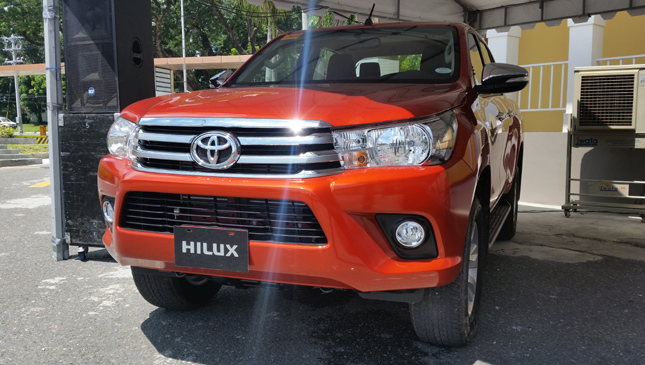 This is it--the moment we've all been waiting for. The anticipation for the all-new Toyota Hilux had been pretty strong, and we were among the lucky few to finally able to experience Toyota's self-proclaimed king of pickups firsthand. I have to admit I had my doubts regarding the Hilux, but having been behind its wheel changed my mind quickly enough. This pickup impresses, and it will surely compete with the best of them.
I took the new Hilux through two test courses--an off-road trail for the 2.8-liter 4x4 G, and an on-road track for the 2.4-liter 4x2 G. Unfortunately, I was confined to the front-passenger seat for the 4x4 run, but when things got rough I understood why: It would have taken me forever to clear the course. The Hilux is a beast off the road, but you've got to get a feel for its capability first.
The pickup was surprisingly stable through the majority of the trail. There were plenty of rough stretches, but not once did it lose its balance and composure. The vehicle stability control isn't just some fancy marketing gimmick--it works. The highlight of the trail was a tilted run where the left side of the pickup rolled on a nearly-90-degree plane. We completed the off-road track with a quick spin around a riverbed.
I then tried the on-road track half an hour later, this time from behind the wheel. The "track" was a simple parking lot converted into a makeshift obstacle course, just enough to give guests a good feel for the vehicle. There were a few obstacles designed to showcase the Hilux's off-road prowess, but nothing as extreme as the trail mentioned above.
ADVERTISEMENT - CONTINUE READING BELOW ↓
Again, the first thing I noticed was how remarkably quiet the engine was. The only thing I recall hearing was the sound of the air-conditioner on full blast. The Hilux maintained a great sense of stability and balance through the entirety of the track. Toyota really stepped up its game with regard to the ride comfort. One vehicle feature I want to mention in particular is the braking system. Flooring the gas and then slamming on the brakes never felt so relaxed. The new Hilux has very good brakes.
Maybe I just wasn't behind the wheel long enough, or maybe the Hilux is just one damn good car, but I just couldn't find anything to complain about. The handling, the brakes, the engine, the ride stability, the cabin--they made for an overall pleasant (albeit short) driving experience, both on and off the beaten path. Simply put, I loved it, and I'm sure a lot of you guys will, too.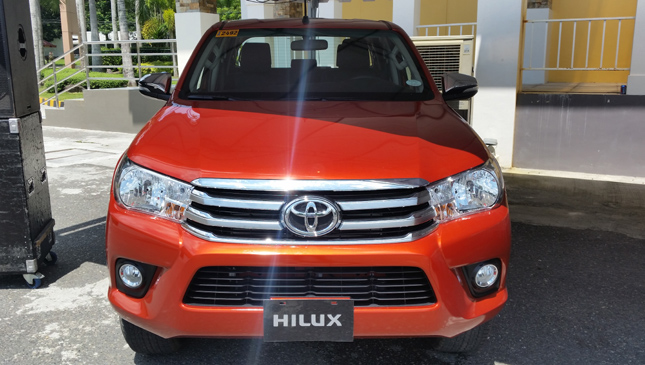 ADVERTISEMENT - CONTINUE READING BELOW ↓
Recommended Videos