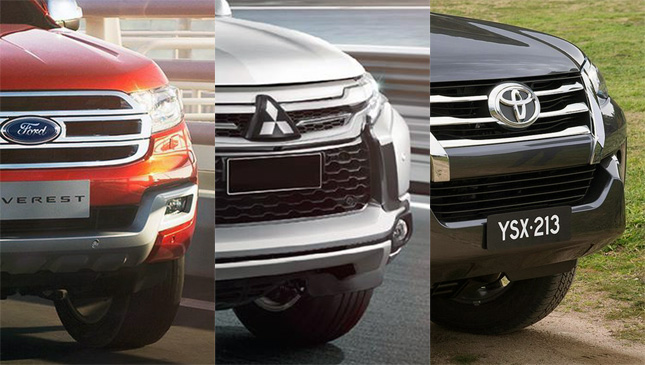 Whew! Is it just us or is the midsize SUV segment really burning right now from all the hot-looking new contenders? We're talking specifically about these three: Ford Everest, Mitsubishi Montero Sport and Toyota Fortuner.
In March, you will remember that we conducted a one-on-one poll between the Everest and the Fortuner, based on a Filipino industry executive's prediction that it would be "a slugfest" between the two SUVs. The result of that poll: 18,471 votes for the Fortuner and 16,536 votes for the Everest. Or 52.8% for the Fortuner and 47.2% for the Everest. It was a virtual slugfest indeed, at least according to our poll.
But we have to admit it was a rather haphazard survey, considering that official images of the Fortuner weren't available at the time. That and the fact that the poll completely ignored the presence of a third imminent force in the segment--the Montero Sport.
And now that all three midsize SUVs have been officially revealed to the world, everyone is in a much better position to decide--just judging by the trio's looks alone--which of these sport-utilities is the best design-wise. So allow us to conduct another poll, this time including the Montero Sport.
Take our poll below. And go easy on the comments.
Continue reading below ↓
Recommended Videos
[poll]631[poll]