Hybrids weren't always associated with engaging driving dynamics. Not too long ago, the term was almost exclusively attached to nameplates like the Toyota Prius and the Nissan Leaf—huge leaps forward toward saving the environment and in peak efficiency, but fun? Not exactly.
Thankfully, this is no longer the case. And if you're looking for something to drive this point home a little further, Subaru—a Japanese carmaker with rally heritage—is getting serious with the green movement, too.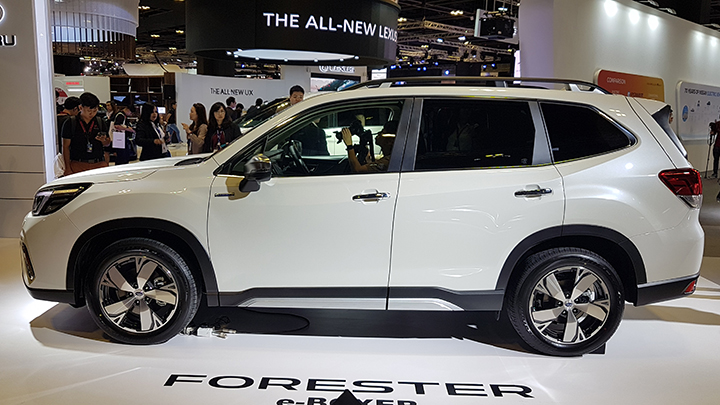 ADVERTISEMENT - CONTINUE READING BELOW ↓
The company recently invited us to the 2019 Singapore Motorshow for the Southeast Asian reveal of the Subaru Forester e-Boxer—the hybrid version of its much-loved, fun-to-drive AWD crossover.
Save for some neat 'e-Boxer' badging on the side and the rear end, there are no indications that this vehicle is any different from its conventionally powered counterparts. It runs on Subaru's Global Platform (which was designed with hybrid and electric powertrains in mind from the beginning), but the design looks exactly the same as the non-hybrid version inside and out.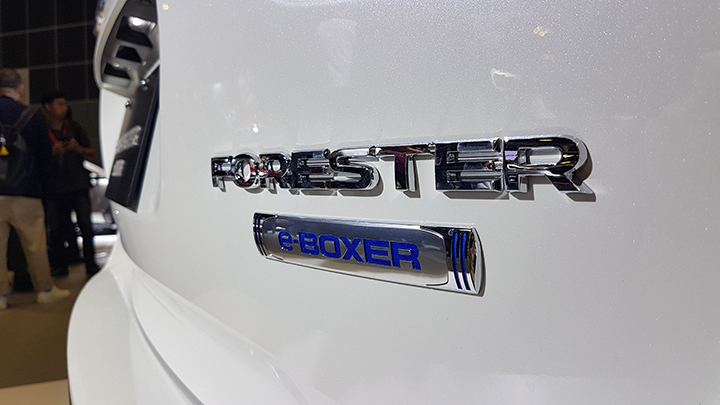 What's important, though, is what's inside: The Forester e-Boxer runs on a 2.0-liter gasoline-electric setup with a lithium-ion battery pack underneath (it takes the place of the spare tire compartment). The powertrain is capable of 143hp at 6,000rpm and 188Nm of torque at 4,000rpm. Shifting duties are handled by a CVT, and estimated fuel consumption is pegged at 12.82km/L. The interior displays also provide the driver with the hybrid powertrain's status—whether it's recharging, running on gasoline, or moving solely on its battery.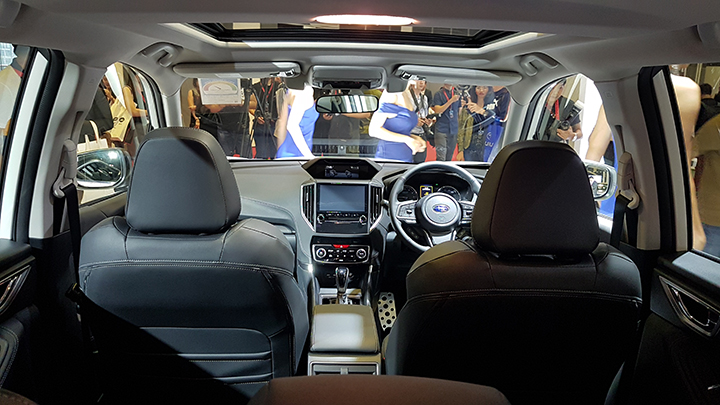 ADVERTISEMENT - CONTINUE READING BELOW ↓
Asked if the e-Boxer will be launched in our market, Tan Chong International chairman and managing director Glenn Tan responded in the affirmative. The catch, he hinted, is that its arrival would take place sometime in 2020—and that's still a very long way off.
Also, the question of affordability still remains: Will friendlier taxes on green cars be enough to offset the cost of bringing hybrid technology to our shores? For everyone's sake, let's hope the answer is yes. Will a fun-to-drive Subaru AWD crossover finally convince you to make the jump to hybrid powertrains?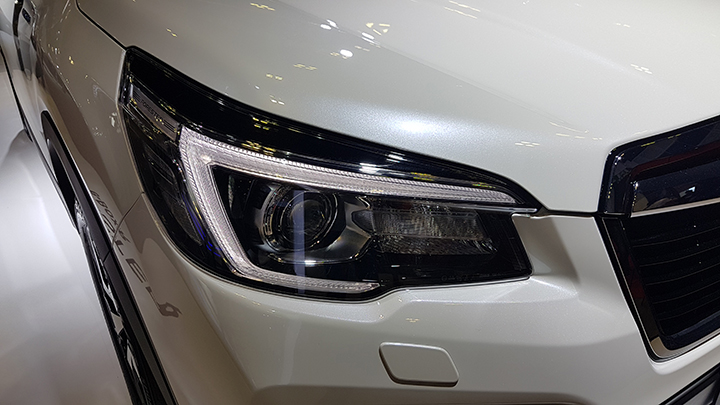 ADVERTISEMENT - CONTINUE READING BELOW ↓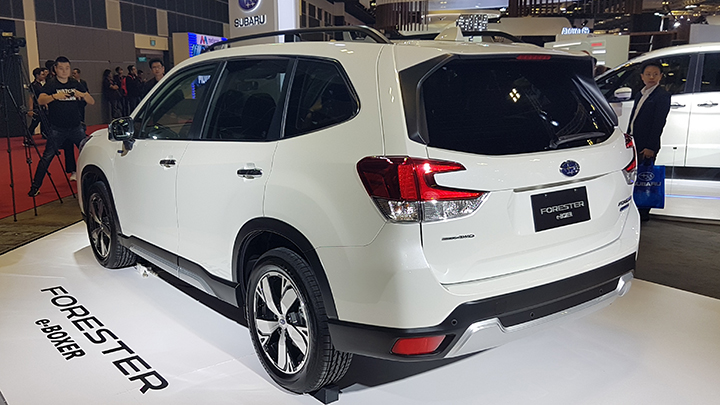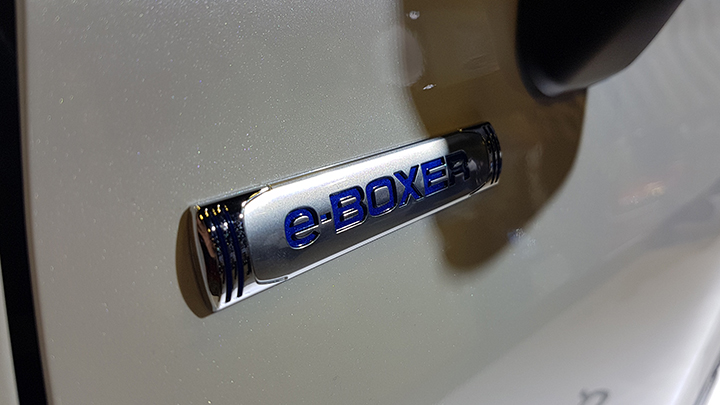 ADVERTISEMENT - CONTINUE READING BELOW ↓