Subaru was once considered a niche brand for motorsport fans. This was during its heyday in the World Rally Championship scene, particularly with the fire-breathing Impreza WRX STI.
Since then, Subaru has gone on to become a more mainstream marque, yet still possessing the hallmarks of its rally heritage. In fact, it has banked on these same sporty trademarks to come up with vehicles that provide driving pleasure, this time aimed at a more lifestyle-centric target market. In fact, you might see an ad or two about how vehicles such as the XV can be used by dog lovers to enjoy fun times with their pets.
Subaru aims to take this image a step further by fielding a couple of cars that incorporate both the sporty and versatile sides of the brand. Set to make their world premiere at this year's 44th Tokyo Motor Show are the Viziv concept crossover and the Impreza five-door hatchback. The Subaru exhibit, which will revolve around the theme "enjoyment and peace of mind," will showcase the Subaru story and how owners can use the brand's vehicles to live life to the fullest.
ADVERTISEMENT - CONTINUE READING BELOW ↓
The Viziv is the Japanese automaker's vision of a future SUV. The exterior exudes a sturdy design that is the true characteristic of such a vehicle--and not the cutesy types that are all the rage nowadays. The active motif is carried over into the cabin, which gets colors such as black, brown and a bit of orange accents. There is even a camera that monitors the driver to ensure that he or she stays alert while behind the wheel.
ADVERTISEMENT - CONTINUE READING BELOW ↓
Recommended Videos
To ensure sustainable motoring, a lightweight turbo hybrid motor that generates smooth power at a very economical rate will power the Viziv. Transferring this clean motivation to the drive wheels is the next-generation all-wheel-drive system. This new application ditches the traditional propeller shaft in favor of a rear-axle-mounted motor. Not only does this save weight, it also gives the car a flat floor for more space and occupant comfort.
Of course, driving freedom also means being safe while on the move. Subaru will fit the Viziv with safety gear such as its Eyesight system, all-direction radar, and the latest telematics to help detect traffic, weather and other factors that are part of one's planned route. This means worry-free driving while you go about your daily activities.
ADVERTISEMENT - CONTINUE READING BELOW ↓
Subaru will likewise show off the Impreza five-door concept. Not much has been revealed about this, except that it hints at what lies ahead for one of Subaru's main models. First seen in 1992, the Impreza is now in its fourth iteration and has been a force to reckon with in the compact-car class.
With these two concept cars, along with other models that will be announced during the show, the Subaru exhibit promises to be an exciting one. In fact, the Tokyo Motor Show itself is one event that any car nut should keep an eye on. Who knows? Your future ride might just be on that stage.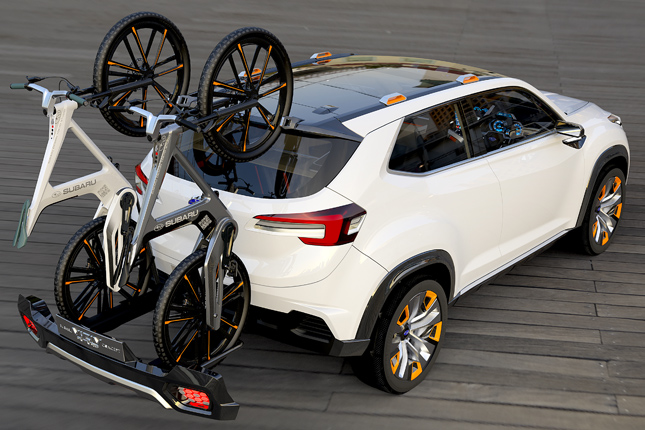 ADVERTISEMENT - CONTINUE READING BELOW ↓