Hello and welcome to today's edition of 'What bonkers ideas has Tesla boss Elon Musk tweeted now?" His new wizard-wheeze is simple: "Model S on the Nürburgring next week." See?
This is curious. Tesla is, let's face it, no stranger to a publicity stunt. Got a Fart Mode? Yep. Announce a 400kph sports car out of the blue? Check. Fire a Roadster into space with a dummy in the driver's seat? Completed it mate.
But in all its varied and Internet-frothing history, Tesla has never shown any interest in the crucible of all car-fan arguments: the Nürburgring.
Continue reading below ↓
Recommended Videos
When the Roadster emerged: no lap time. When Model S got Ludicrous Mode: nothing. Not even a driverless lap on Autopilot. But now, Tesla has been triggered by the Germans. By Porsche, no less.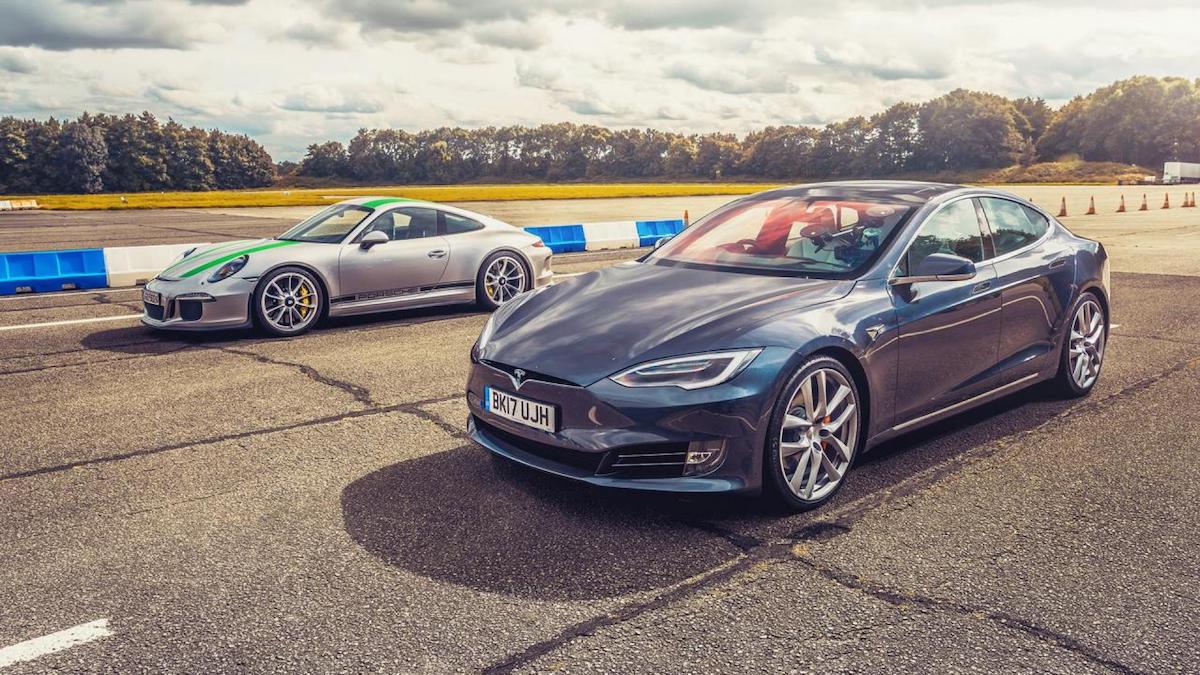 On August 27, 2019, Porsche announced it had set a four-door EV lap record around the Nordschleife, of 7min 42sec. That's incredibly quick even in these dizzying times, and Tesla, which previously couldn't give a monkey's about 'Ring times, is suddenly sending a Model S—a very quick four-door EV—to the very same racetrack. How very interesting. We believe the correct online parlance is 'butthurt.'
The Internet—that's you—might well go into meltdown over this. Will Tesla only do one lap? What tires will the car use? Will it be stripped out and caged? The conspiracy theories will run and run. We'll watch from a safe distance.
And meanwhile, Musk is also not sure why Porsche's shiny new all-electric car is named after what you find in dirty old combustion engines. Are you? And who's your money on for lap-time glory?
NOTE: This article first appeared on TopGear.com. Minor edits have been made.