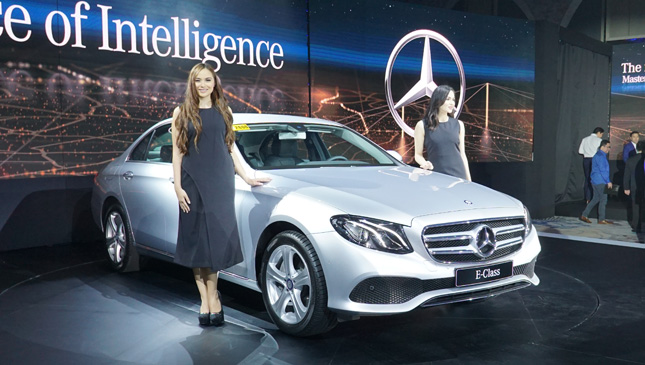 In the premium automobile market, one of the most competitive segments is the compact category. Here, BMW, Audi and Lexus models try to outdo each other for the attention of clients. But when it comes to the larger midsize and full-size luxury cars, the three-pointed star still holds sway. Celebs, wealthy athletes and diplomats alike will most likely choose a Mercedes-Benz by default.
This week, Mercedes-Benz distributor Auto Nation Group introduced another important reason for discerning motorists to visit its dealerships. The all-new, fifth-generation E-Class was launched at the spanking new Shangri-La hotel in Bonifacio Global City.
The event itself was simple and relaxed. There were cocktails, very brief speeches from ANG chairman Felix Ang and special guests, a video clip, and then the grand reveal where three E200 sedans were driven into the ballroom.
Our first thought, like many of you probably, was that it looks like a bigger C-Class. And since the C looks like an S-Class that was placed on a photocopier and then shrunk, this means the Mercedes sedans kind of look the same now. This isn't a bad thing because the template is well-designed, but I couldn't help notice how the E looks chunkier now.
Mercedes more than made up for the sedate exterior by filling the inside with tech that borders on magic. First off, the E-Class is fitted with a network of sensors, cameras and radars. These are used primarily for the usual safety nets found on premium cars: active brake assist for impending collisions, attention assist for driver focus, and drive pilot that follows road markings and the speed of traffic.
ADVERTISEMENT - CONTINUE READING BELOW ↓
The amazing stuff are the steering pilot and the active lane-change assist. The former keeps the E-Class in its lane and doesn't let it swerve. The latter allows the midsize Benz to change lanes on its own when it sees an open lane. These prove that we're really getting closer to self-driving cars.
Mercedes is also proud of the E-Class's optional multi-beam LED headlights. Using precise control of 84 LEDs, the front lights can selectively shut off banks of LEDs and avoid blinding oncoming vehicles.
This wouldn't be a Chedeng without a luxurious cabin, and the new E-Class doesn't disappoint. Rich leather, wood accents and an unbelievable 64-color interior lighting setup will pamper passengers.
Available as options are two high-resolution displays measuring 12.3 inches each that make the interior a fully digital cockpit. Touch-sensitive pads on the steering wheel control all this tech, including the infotainment system.
For those who like to be entertained through driving, the 9G-Tronic automatic transmission offers five self-explanatory modes: Comfort, Eco, Sport, Sport+ and Individual. All introductory variants in our market get a 2.0-liter four-cylinder engine good for 184hp and 300Nm. This should provide sprightly performance, at least.
So, how much is the midsize Mercedes-Benz sedan now? The Exclusive and Avantgarde trims cost P4,390,000, while the AMG variant lists for P4,790,000. Considering the cachet and the amenities you get, these prices are not bad.
Five generations on, Mercedes-Benz's star shines as bright as ever in its best-selling model.
Photos by Dinzo Tabamo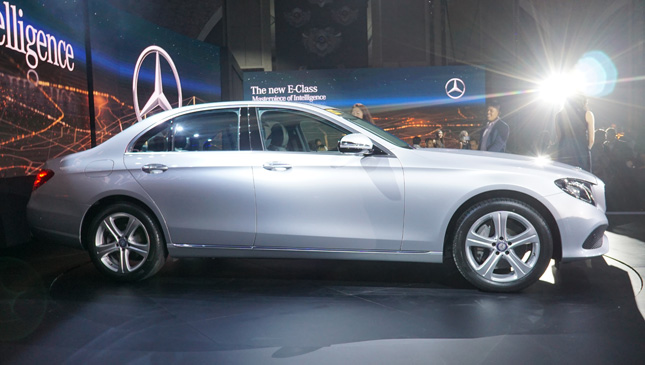 ADVERTISEMENT - CONTINUE READING BELOW ↓
Recommended Videos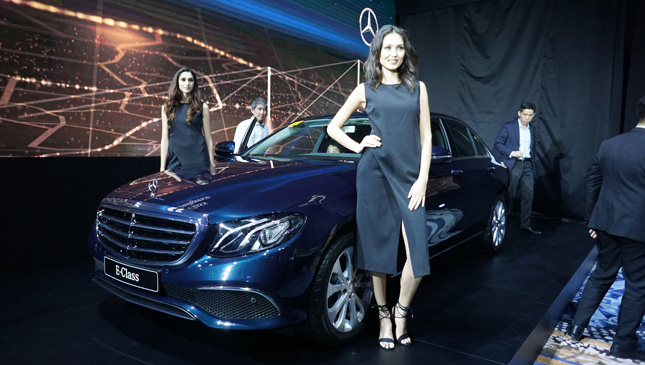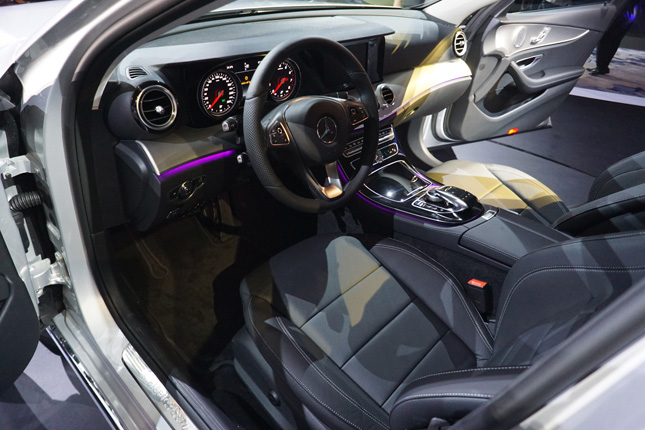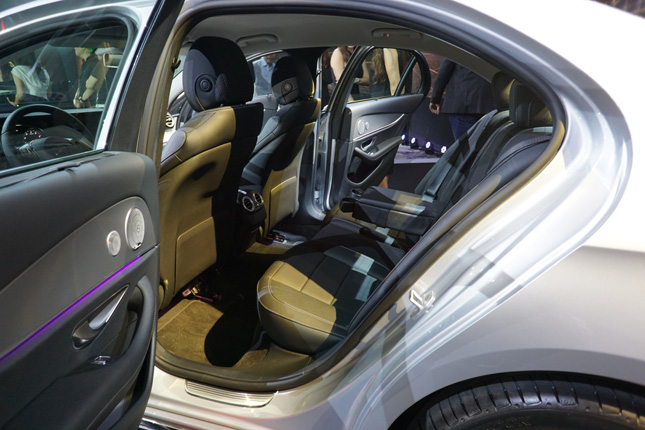 ADVERTISEMENT - CONTINUE READING BELOW ↓