Can anyone remember how exactly the Mercedes G-Wagen became the darling of the aftermarket tuning scene? It's difficult to comprehend a vehicle less suitable for mega-power mods than a four-decade-old, ex-military, body-on-frame off-roader that weighs 2.5 tons and offers the aerodynamic properties of a parachute.
Perhaps its AMG's own fault. It produces a 5.5-liter bi-turbo V8 G63 version. Complete with raucous side-exit exhausts, it actually outsells the slightly more sensible diesel version. And then every tuning outfit from here to Moscow opens the toolbox and sets about overdoing it.
This is Brabus's latest take on it. Last year, to inject some zest into the G63 lineup (as if that was needed), Mercedes released some 'Crazy Color' Editions. They're painted lurid shades of green, orange, purple or yellow, as seen here. Actually, that's Solar Beam to you, and the paint alone will set you back the cost of a typical VW.
To this box of custard powder on wheels (23-inch forged wheels, naturally), Brabus has applied its Widestar kit, which adds a vented carbon-fiber hood, extra LEDs in the bumper, a roof spoiler, and that most critical of workaday off-roader components--the illuminated door sills. Farmers love those. More practical is the equivalent of half a steel farm gate being welded to the front, masquerading as a set of bull bars. Who needs parking sensors?
ADVERTISEMENT - CONTINUE READING BELOW ↓
And the horsepower? Yes, there are 700 horses, to be precise, which is a ludicrous rise of around 230hp from the standard twin-turbo V8's output. Physics permitting, you'll get from zero to 100kph in a claimed 4.9 seconds. Yes, the effect of adding a whole Golf GTI's worth of poke to the G63 is scratching half a second from the 0-100kph benchmark. It's not enough for the Brabus to require AMG's usual 250kph limiter, however: The whopping drag means it runs out of puff at 240kph.
Still, if you were a little underwhelmed by a "regular" Mercedes-AMG G63, perhaps this SpongeBob gangster-mobile is a little more up your street?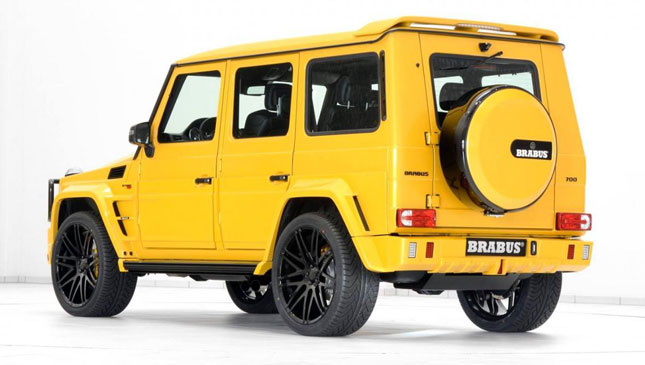 ADVERTISEMENT - CONTINUE READING BELOW ↓
Recommended Videos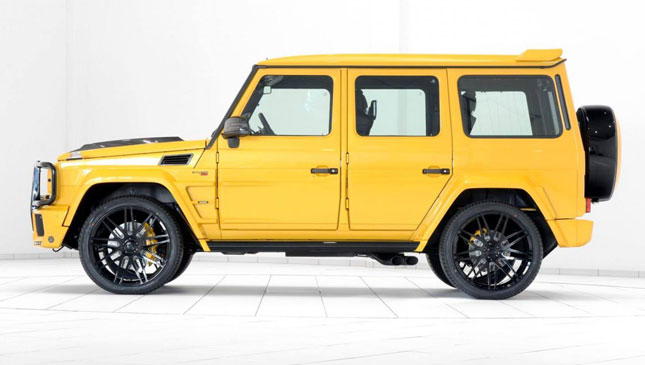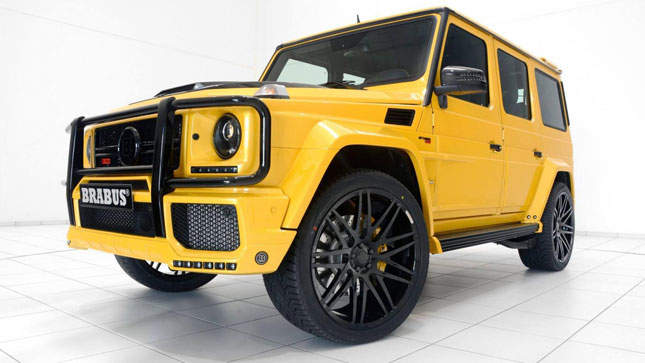 ADVERTISEMENT - CONTINUE READING BELOW ↓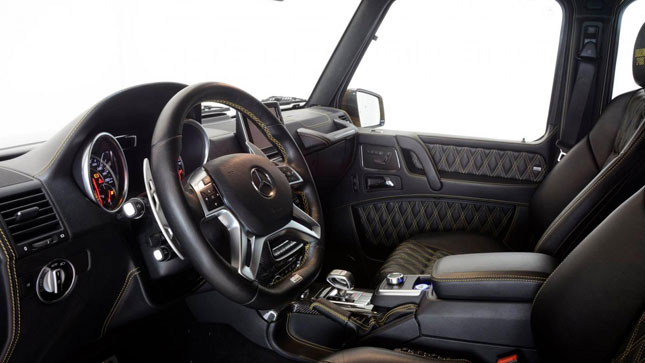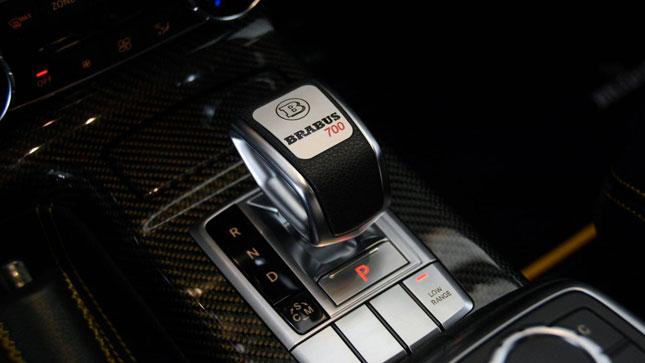 ADVERTISEMENT - CONTINUE READING BELOW ↓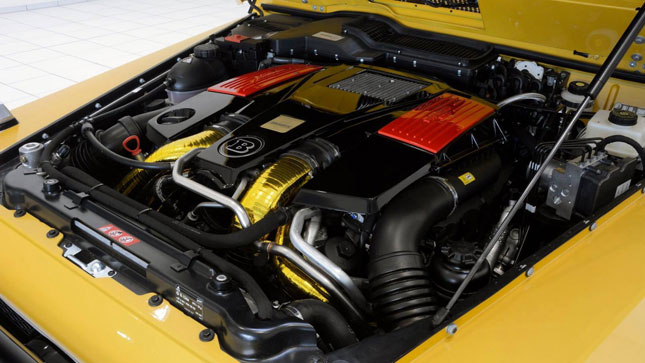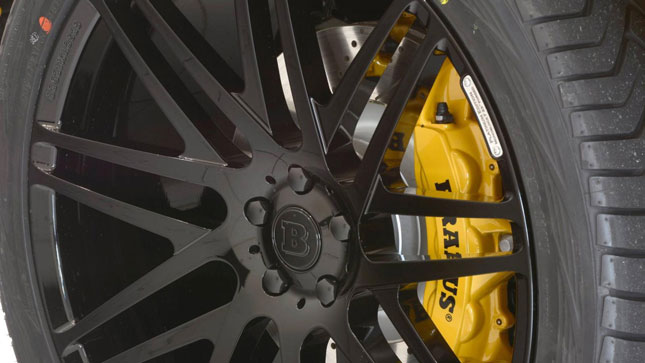 ADVERTISEMENT - CONTINUE READING BELOW ↓
NOTE: This article first appeared on TopGear.com. Minor edits have been made.