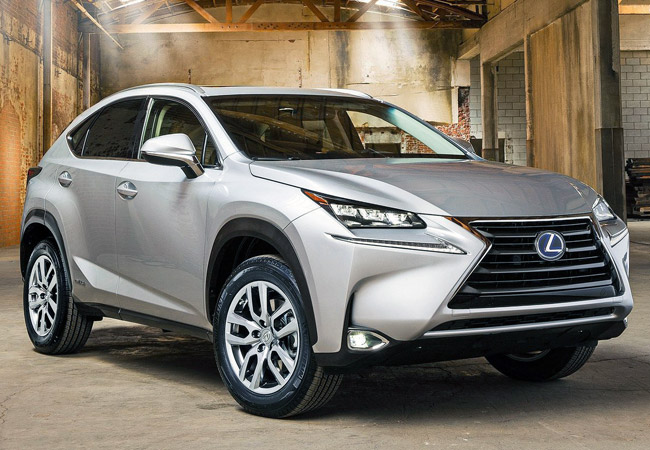 At the Frankfurt Motor Show last year, Lexus displayed an otherworldly crossover SUV called the LF-NX. If you thought it looked extraterrestrial in photos, it did even more so in the metal. Trust us...we saw it up close at the Tokyo Motor Show. We even imagined Darth Vader in the exterior styling. There was no way that kind of design would make it to the assembly line, we thought at the time.
Well, the production version is finally here, called simply the Lexus NX. Now, this is more real world than science fiction--more Luke Skywalker than a heavy-breathing cyborg. More suitable for your garage, in other words.
Developed by Lexus chief engineer Takeaki Kato, the NX is being touted as having "more agility than an SUV."
The NX is available with three powerplants: a 2.0-liter naturally aspirated gasoline engine, a 2.0-liter turbo gasoline unit, and a hybrid motor.
To be positioned below the RX, the NX is Lexus's fourth SUV after the RX, the GX and the LX. There is no word yet on when the NX will officially hit the showroom floor, either here or abroad. Safe to say we're not getting it this year, as the only new Lexus model we're expecting in 2014 is the RC coupe.
Continue reading below ↓
Recommended Videos