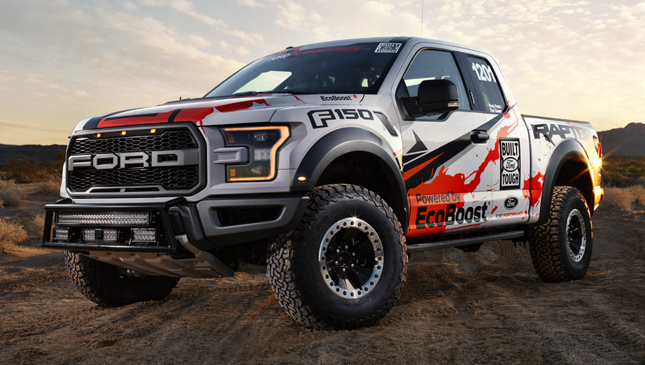 If you like your pickup trucks really big, then we're quite sure that the Ford F-150 Raptor and the Nissan Titan XD are high on your most-wanted list. The former, in particular, looks like a dinosaur that's ready to pounce on its prey. And now, it's all set to race, too.
Ford Motor Company has just revealed that an F-150 Raptor race truck will compete in the upcoming "Best in the Desert" factory stock-class off-road race series. One look at this Raptor and you know this truck is ready to roll. Its towering ground clearance, large hulking flanks and equally humungous tires look eager to kick sand and rocks on those dirt and mud trails. But despite this, Ford still wasn't content.
To beef up the purpose-built boxed chassis, Ford Performance tuned the F-150 Raptor with a Torsen front differential that aids in off-road capability; race-bred front and rear springs for some extra ride height and suspension travel; front and rear bypass racing shocks; a custom roll cage; LED light bars; a racing fuel cap; and a RacePack digital data logger, to name just a few. There are also 17-inch beadlock wheels with BFGoodrich tires and a dual exhaust system for better engine flow.
Speaking of the powerplant, the F-150 Raptor is equipped with a 3.5-liter EcoBoost V6 that may be down on displacement compared to its V8 brethren, yet trumps them in terms of output. It even comes with a new 10-speed automatic transmission to help extract the most out of those 411hp and 588Nm. And since it's going racing in the desert, the standard terrain management all-wheel drive system is definitely a big help. The various modes of weather, mud, sand and street are handy during sticky situations. And of coruse, the Baja mode is a godsend once this beast is set loose in the desert.
ADVERTISEMENT - CONTINUE READING BELOW ↓
The Ford F-150 Raptor's maiden race is at the Parker 425 in Parker, Arizona, this weekend. This will be followed by a full year of racing in various parts of the United States. While we won't be able to catch it in action, we're pretty sure it won't disappoint. After all, a truck like this seems to have been built for this kind of environment. Just looking at it makes us want to go racing ourselves.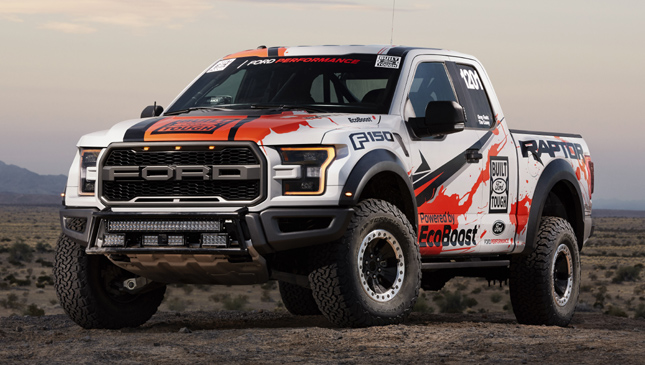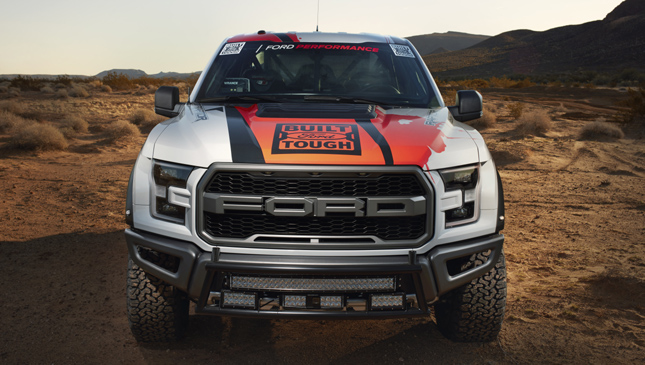 ADVERTISEMENT - CONTINUE READING BELOW ↓
Recommended Videos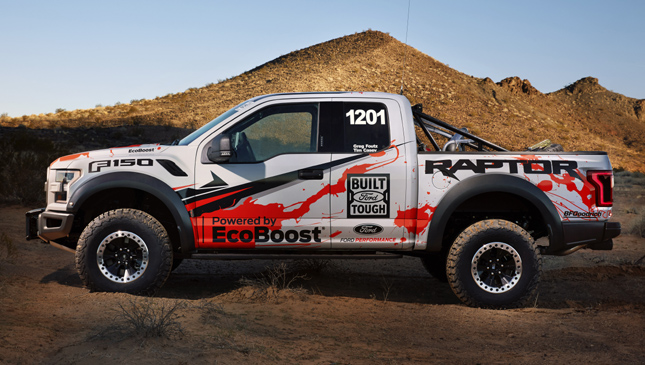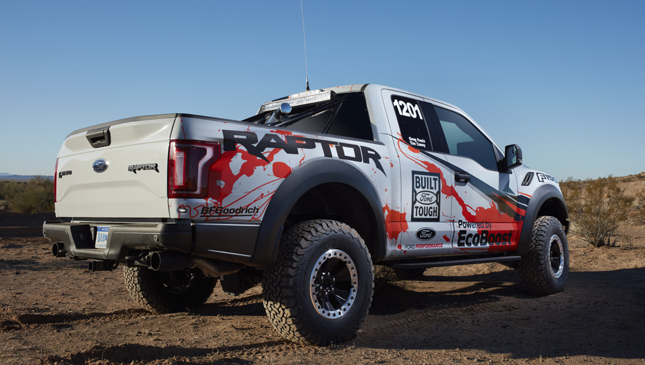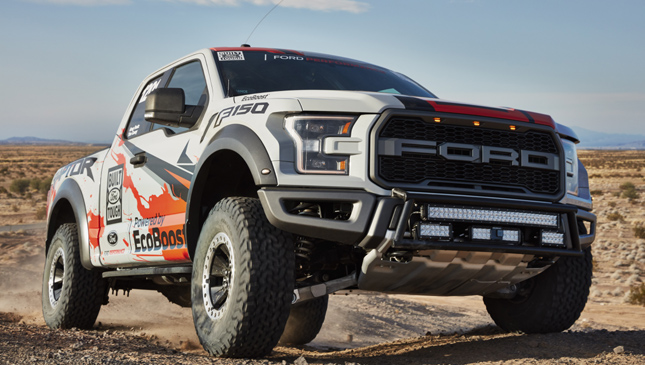 ADVERTISEMENT - CONTINUE READING BELOW ↓