The Toyota C-HR, with its futuristic looks and funky interior, is a vehicle our market has been lusting over since it was first revealed back in 2016. Europe has it already, as do a couple of markets in Asia—and now, the subcompact crossover is allegedly already on Philippine soil.
These photos were sent to us by reader Argel John Calimlim. According to him, he's seen this particular C-HR plying the streets of Dagupan City in Pangasinan over the past month. Curious, he snapped a few photos of the car when he came across it inside a cemetery on All Saints' Day, and sent the images to us. He asked if the existence of this unit here hinted at the possibility of the model making its way to our market.
"Do you have any information if it's possible that the Toyota C-HR will be available here in the Philippines? Because for the past month, I've spotted this Toyota C-HR TRD roaming around Dagupan City, Pangasinan. And just recently, I've managed to capture a pic of this beauty," he told us.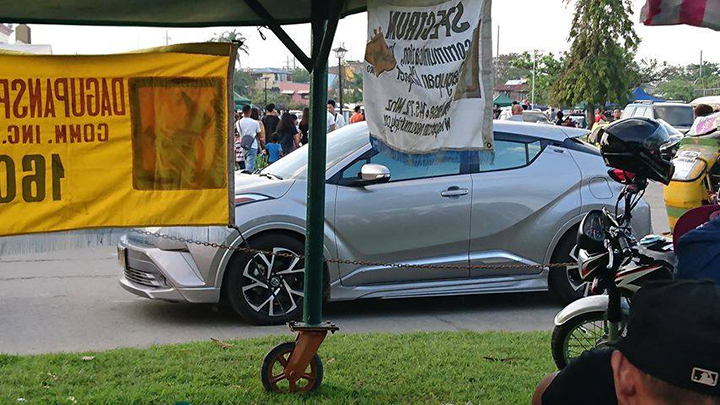 Continue reading below ↓
Recommended Videos
Those taillights, side profile, and fluid character lines—yep, this definitely looks like the C-HR. Thank you for the photos, Argel. There's no official word yet from Toyota Motor Philippines about any plans to bring in the crossover, but we've asked the company already and we'll be sure to write about any updates we get.
Anyway, has anyone else come across the unit roaming about? And is anyone else as excited as Argel over the possibility of the C-HR being sold locally?
Update: Our friends from Toyota Motor PH have told us that the unit is most likely a grey-market import. Sorry, C-HR fans!