The 'Mamba mentality' was the ethos of basketball superstar Kobe Bryant, and it was this mindset that propelled him to numerous NBA championships, multiple All-Star MVP awards, two Olympic gold medals, and too many more accolades to list here. Simply put, Mamba mentality means to always push yourself to do your best—to try and be better than you were yesterday. This aptly-named Toyota Hilux, then, clearly took that thinking to heart and turned itself into an absolute monster.
This is the Hilux Revo Z Edition Black Mamba, which is on display at the 2019 Bangkok International Motor Show. It features a whole slew of aftermarket accessories that match its name—most of them made from carbon fiber. In the front sits a carbon hood and air splitter, while the bed door is also made from the same material. Hell, even the side mirrors are made from carbon fiber. Talk about lightness. The pickup rides on glossy 18-inch alloy wheels. Curiously, the bed is sans lining, further emphasizing this pickup's more performance-oriented look.
ADVERTISEMENT - CONTINUE READING BELOW ↓
Inside, the front seats have been chucked out in favor of racing seats (made from you-know-what) with harnesses. The steering wheel has also been replaced with a motorsport-ready unit, and the shift knob is in an old-school ball shape.
Check out our photos from the Bangkok show for a closer look.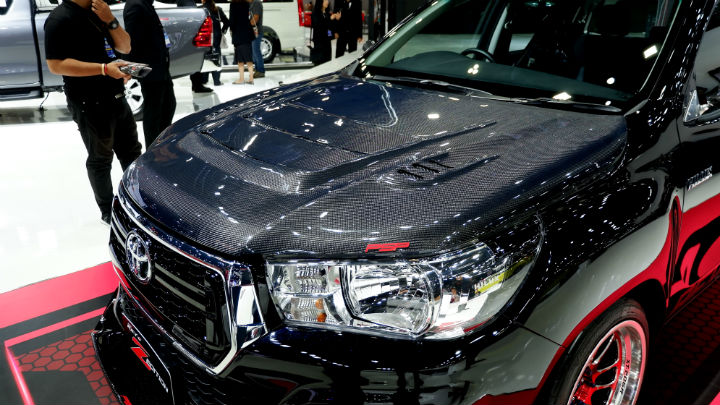 ADVERTISEMENT - CONTINUE READING BELOW ↓
Recommended Videos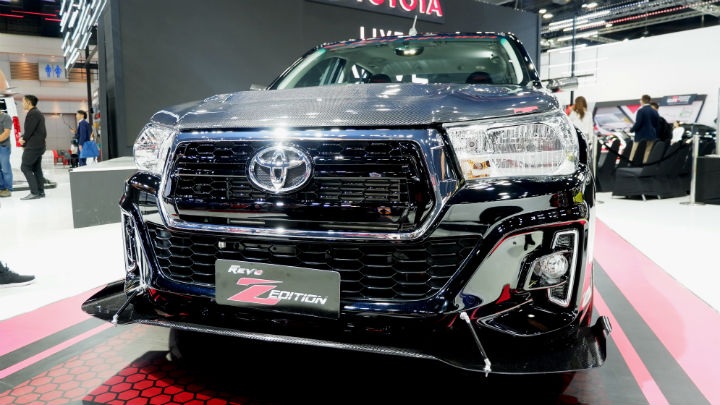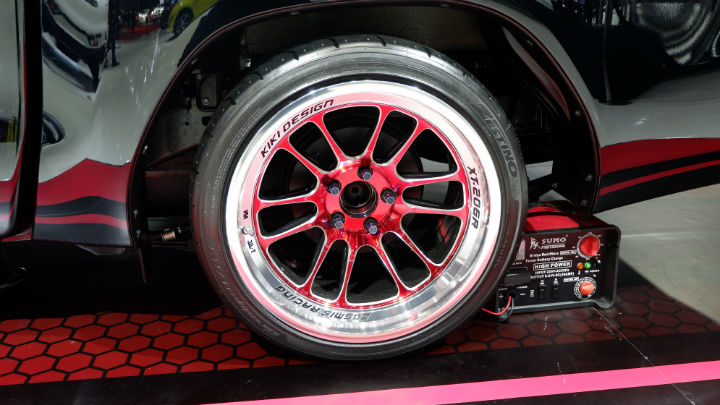 ADVERTISEMENT - CONTINUE READING BELOW ↓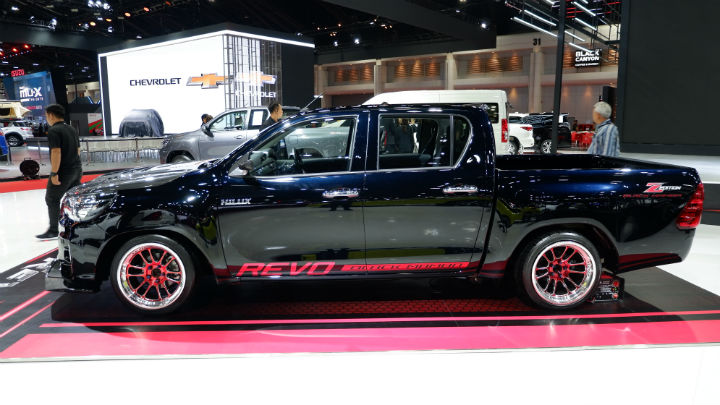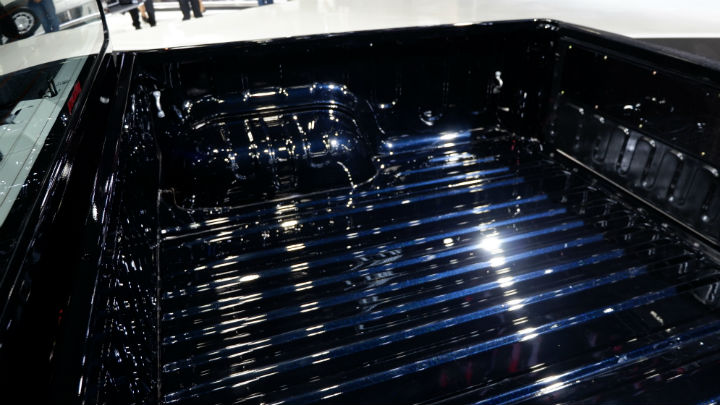 ADVERTISEMENT - CONTINUE READING BELOW ↓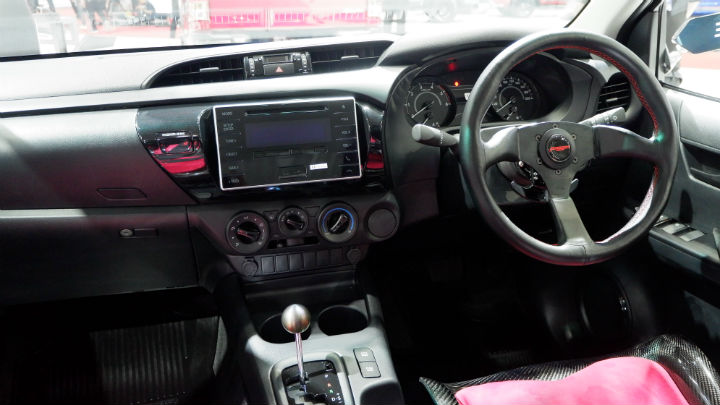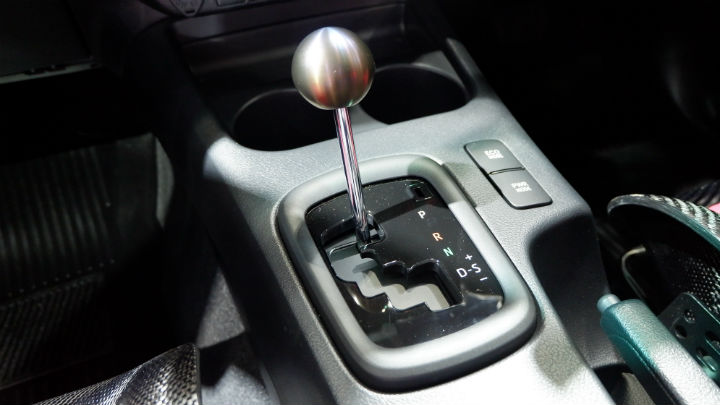 ADVERTISEMENT - CONTINUE READING BELOW ↓