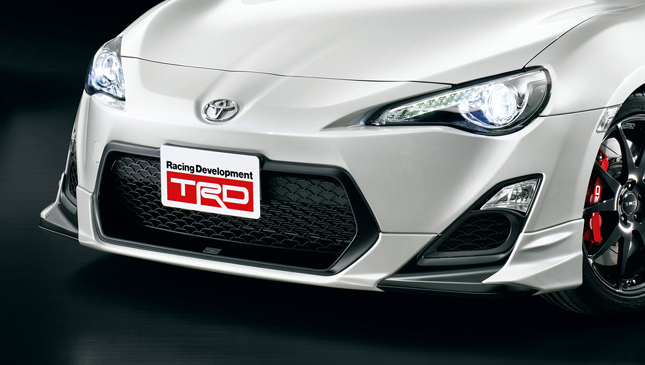 There are a ton of reasons why a Toyota 86 is worth splurging on. It's extremely fun to drive, it's a hit with aftermarket nuts, and it's a very Instagram-worthy car, to name a few. Now, Toyota Motor Philippines is giving us another: The carmaker is throwing in a TRD package with every purchase of the popular two-door coupe.
Buy a standard 86 and you get TRD bumpers, side skirts and rear trunk spoiler absolutely free. That's over P150,000 worth of TRD goodies thrown in. Not to sound like an infomercial, but this seems like a deal you wouldn't want to pass up. Below are the official prices of the units the promo applies to:
* Toyota 86 2.0 AT (White Pearl) - P1,751,000
* Toyota 86 2.0 AT - P1,736,000
* Toyota 86 2.0 MT (White Pearl) - P1,651,000
* Toyota 86 2.0 MT - P1,636,000
By the way, the offer is only good until supplies last. You can inquire with your local Toyota dealership for more details. Go get your dream car.