Remember how excruciatingly slowly Toyota unveiled the new Supra? We definitely do. And it seems, so do the kids over at Toyota. The only difference is that they must have enjoyed every second, because it does appear that they're intent on keeping the hype train at full steam for a while yet.
But if they're going to do it by making slivers of pure excellence like this Supra GT4 concept, consider us well and truly on board for the foreseeable future.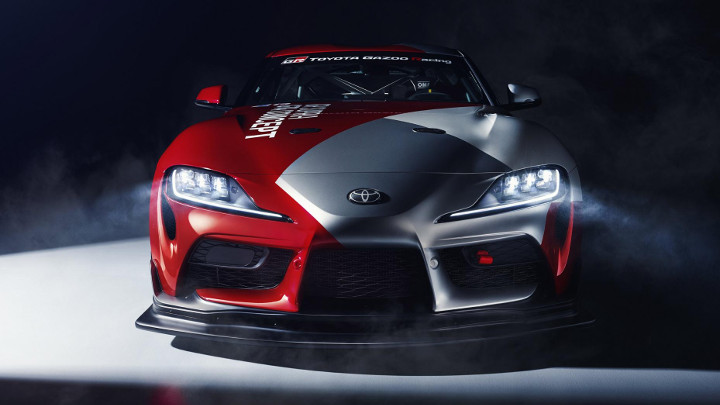 Toyota's official line is that what you see here "is a design and engineering study that explores how the Supra sports car might be developed as a competitive machine for international GT4 racing."
Continue reading below ↓
Recommended Videos
Yes, Toyota's referring to this as a concept at this stage, but we're at the eye-narrowing stage on that one—there's motorsport-spec fuel cells, diffs, and driveshafts, as well as race-ready springs, shocks, and anti-roll bars. These are not things that you slap on any old concept unless you're ready to cross out the 'concept' bit and go racing.
The resulting curb weight is still a mystery to all but Toyota, but we're guessing that the stripped interior, racing buckets, and Lexan windows mean that the answer won't be 'inordinately heavier.'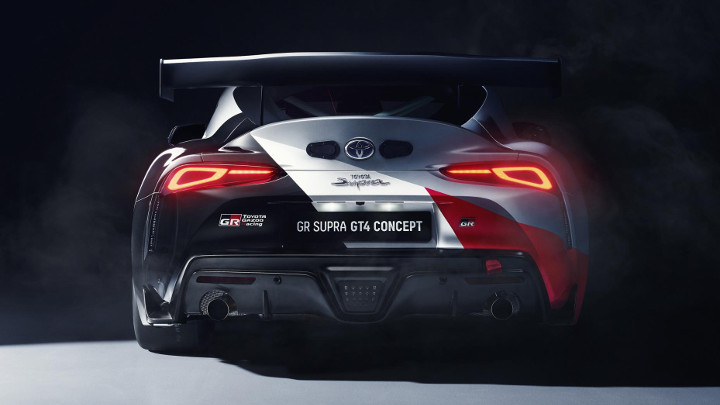 And we're just going to say this now: Simple 18-inch Oz Racing wheels are better than any overwrought, oversized alloys you care to mention. We say bring back big sidewalls, preferably with canary-yellow branding on the side. Just us?
As for the engine, Toyota says the straight-six is basically the same as the road car, barring a race-ready ECU and wiring loom. So it's like you, if you actually went to the gym instead of watching your gym towel grow mould in the corner of your wardrobe.
The GT4-spec front splitter and rear wing are easily the biggest visual changes from the road car, and fill us with pure JDM-spec joy. They're not carbon fiber—Toyota says both are made from a "natural fiber composite," which probably means something along the lines of the Porsche Cayman GT4's doors and rear wing.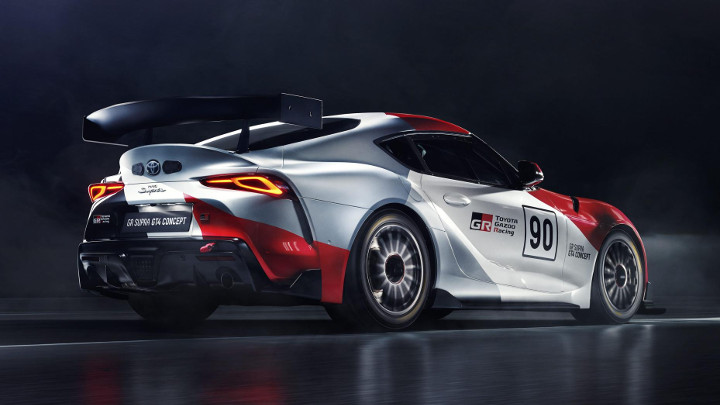 The reasoning behind this hemp-and-flax-based material is that it shares the strength of carbon fibre without the energy-intensive—and therefore environmentally unsound—process for making carbon weave. And this is exactly the kind of environmentalism we can get on board with.
Toyota says the standard Supra is the perfect base for a race car—well, they would—citing its "ideal 1.55 golden ratio" of wheelbase to track width, light weight, and "perfectly balanced chassis." To give Toyota its due, though, it's hard to think of a turbocharged straight-six, rear-drive, two-door coupe as a particularly bad choice for GT competition.
It's no coincidence that companies like Toyota and Porsche are looking to GT4—Toyota itself acknowledges it as "one of the world's fastest-growing motorsports categories, with national and regional competitions in Europe, North America, Asia and Oceania."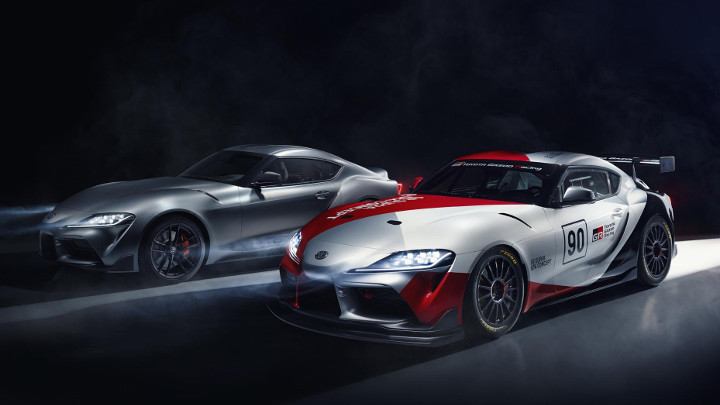 The reason is that it's actually decent value for money—so, still a hill of money, but not a Himalayan stack of cash needed for LMP1 or Formula 1. And democratizing racing is probably one of the hardest goals ever pursued in the history of motorsport.
So, who else wants to see GT4-spec Caymans and Supras banging wheels around Spa, Bathurst, and Laguna Seca?
NOTE: This article first appeared on TopGear.com. Minor edits have been made.