It had to happen. The Toyota Supra makes a long-awaited, much-hyped comeback, and with immediacy, it was accepted by the tuning fraternity and immediately given much more power and significantly more wing than standard.
Even Toyota itself has had a proper go for SEMA 2019 in Las Vegas. And thus we have five—five!—Supras, all breathed on in slightly different ways. Get clicking to see them and tell us your favorite below.
1) Toyota GR Supra Heritage Edition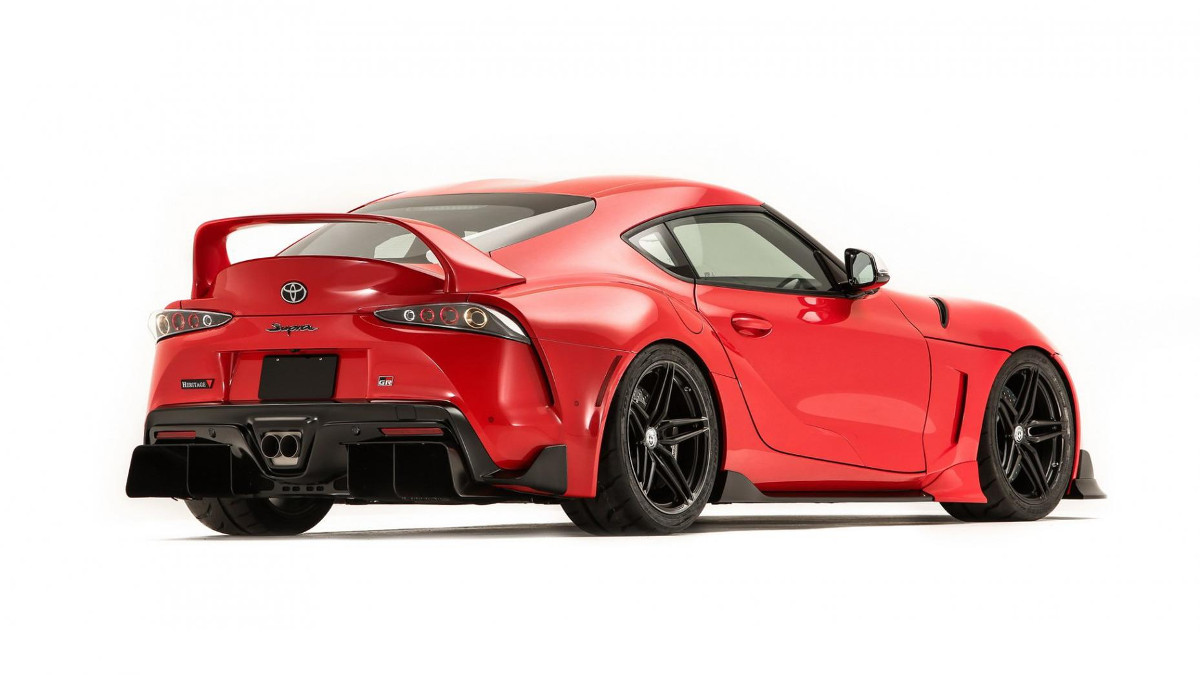 'Heritage' is a pretty key word when it comes to the Supra. If Toyota had borrowed some BMW bits and popped them in a car named anything else, half the world might not have noticed. But the name of a car known and loved by a whole generation of Fast and Furious and Gran Turismo fans was a sure-fire way of getting it noticed.
Continue reading below ↓
Recommended Videos
Thus we have this Heritage Edition. Look at the wing! And the rear lights! This car badly wants to be an A80 Supra from the '90s.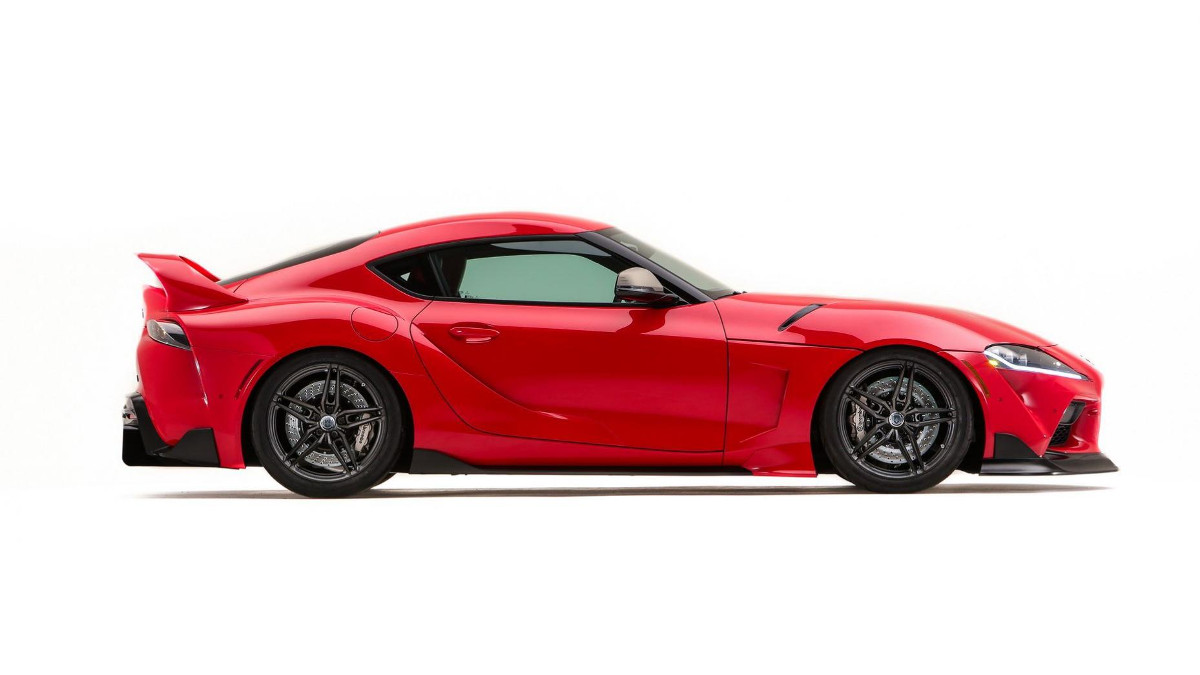 It's not just styling, though—there's a power upgrade, from 340hp to 500hp, with fat Brembo brakes and adjustable coilover suspension to keep it all in check. The color is 'Re-entry Red.' Looks good this thing, right?
2) Toyota GR Supra Wasabi Concept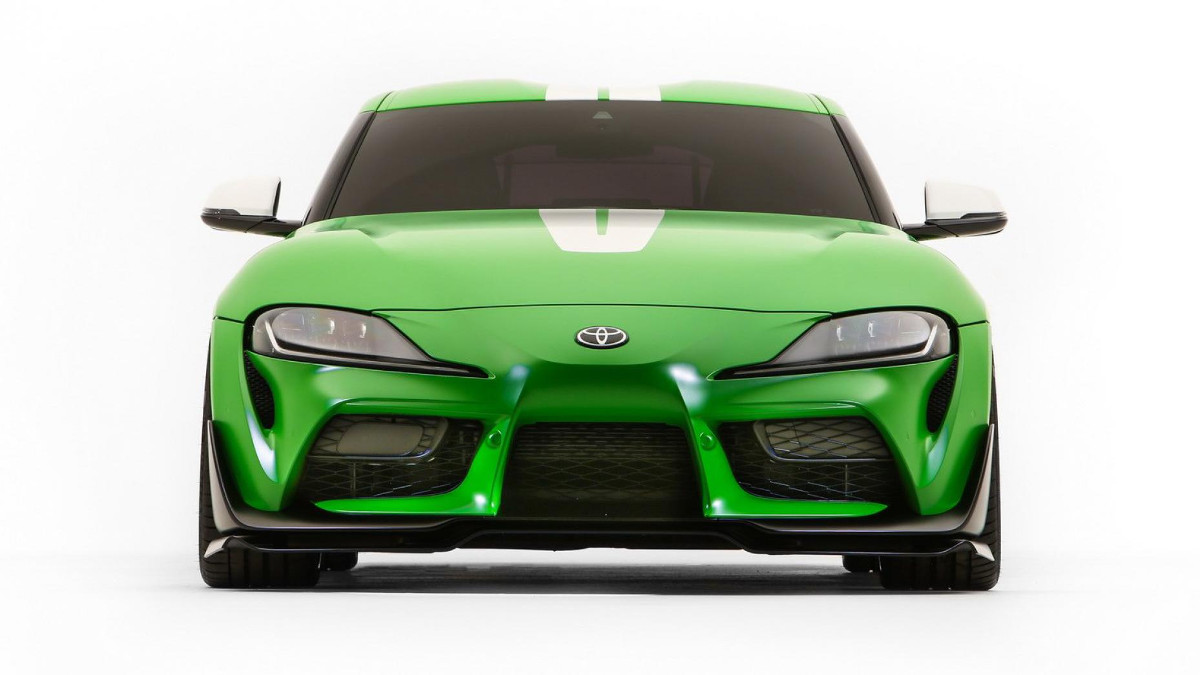 What a name. And it probably takes no explanation as to why this Supra sports it. Eat a pea possessing this shade and you'll be glugging water and trying to conceal your tears for hours.
It's a demonstration of the work of Toyota's Genuine Accessory Team, providing hope you'll be able to officially spec some of these parts yourself.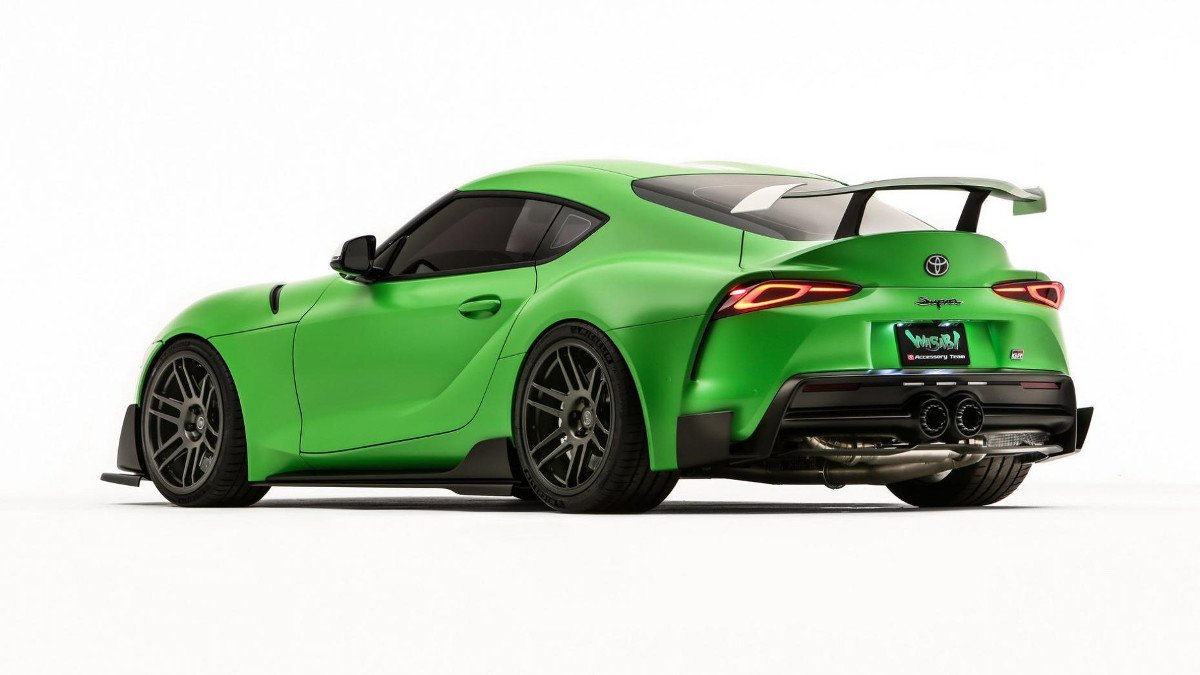 There's a wilder bodykit than normal, new 20-inch alloy wheels wrapped in fantastic Michelin Pilot Sport 4S tires, new Brembo brakes, and adjustable coilover suspension. No extra power, mind.
3) Toyota GR Supra HyberBoost Edition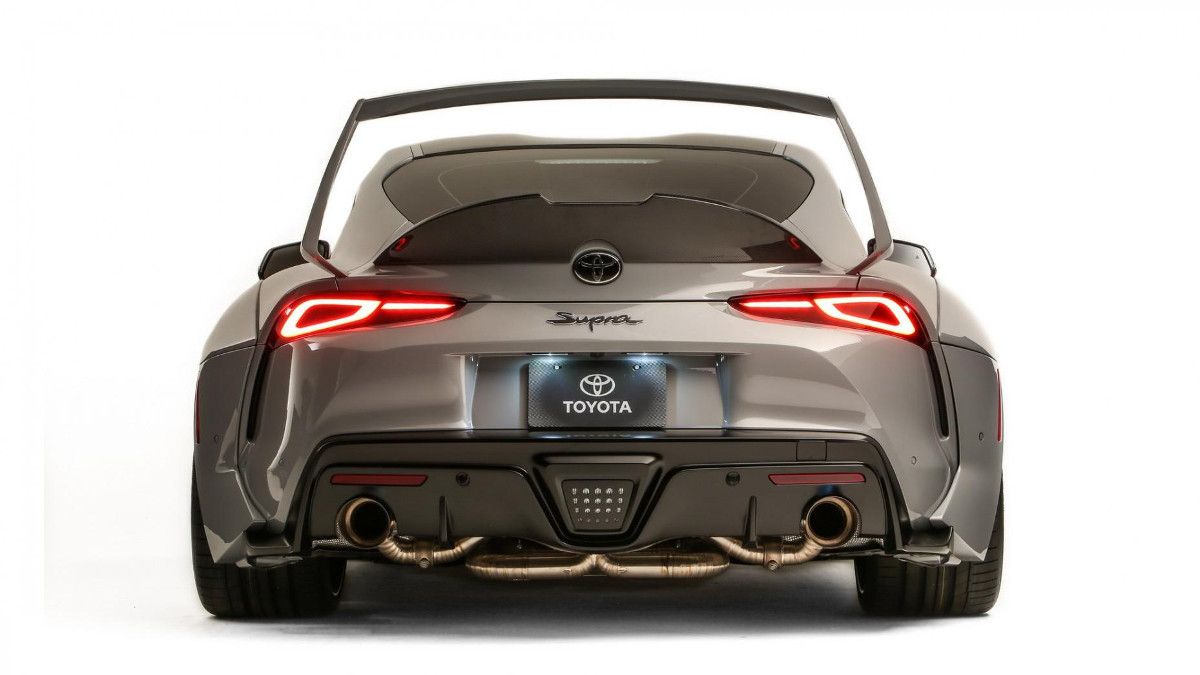 What does have extra power is this, the HyperBoost. As if the name wasn't shouty enough, there's 750hp bursting out of this thing. We're still not even a year into the A90 Supra's life, don't forget...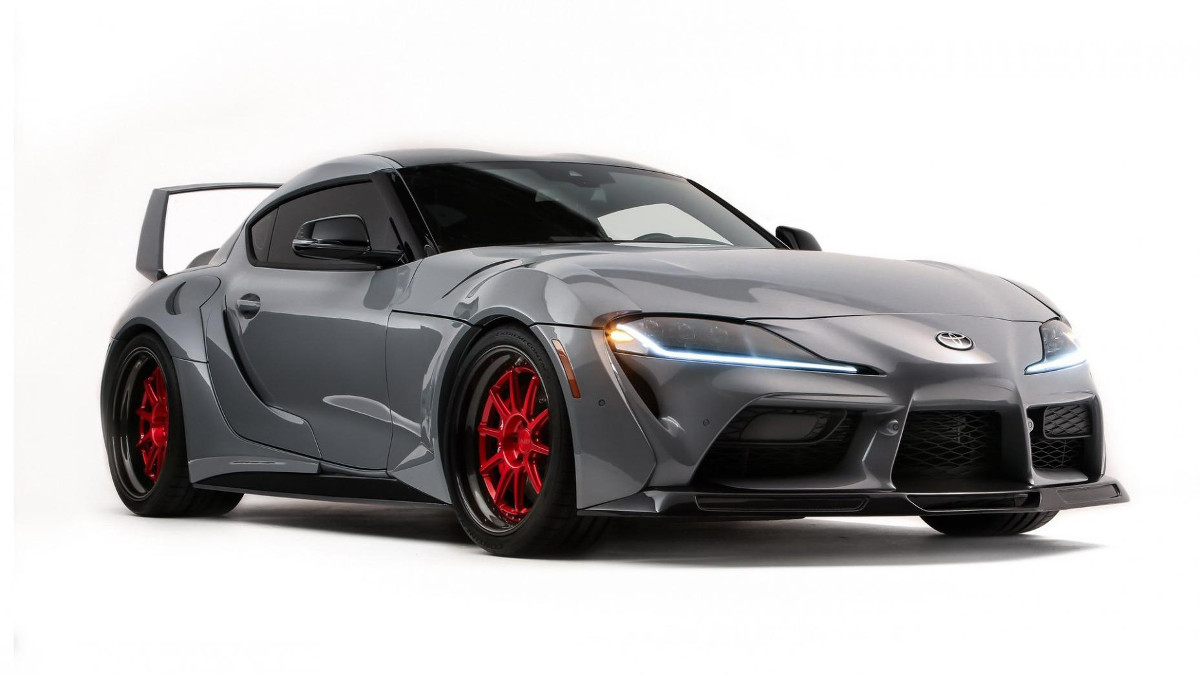 Again, there are Brembos and coilovers, but this time, they have more than double the standard Supra's power to deal with. Ensuring it looks wild, too, are some carbon-edged red wheels, a carbon roof, and a big ol' wing.
4) Toyota GR Supra 3000GT Concept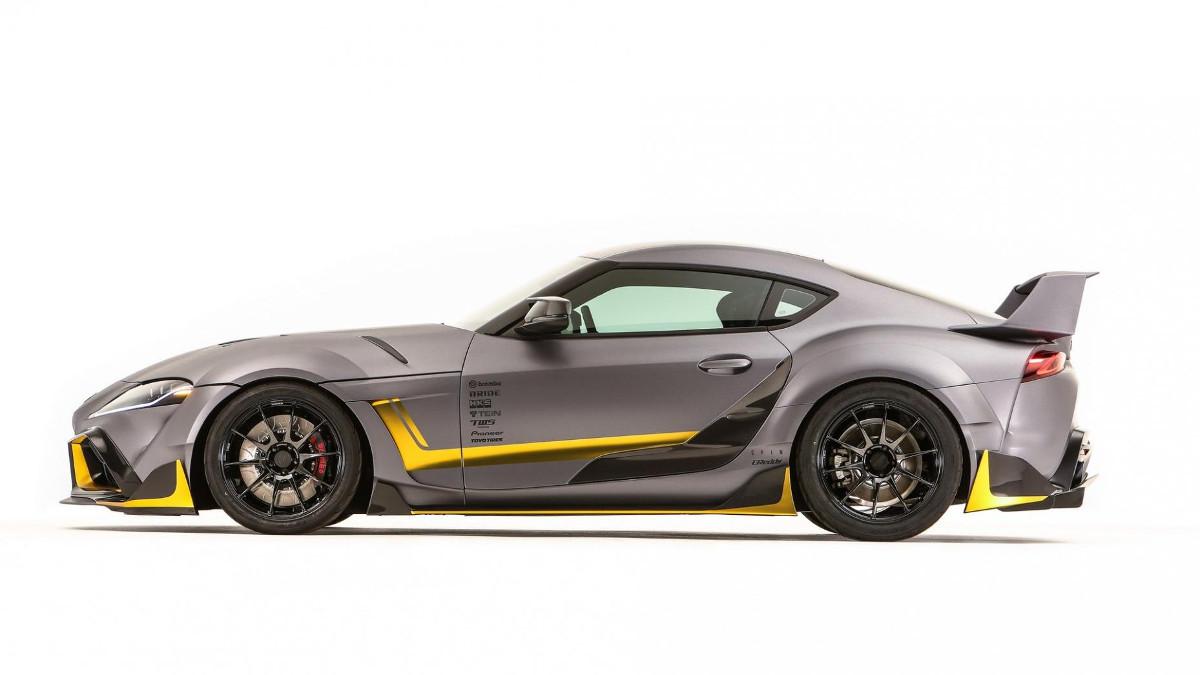 This 3000GT probably looks like it has 750hp, but it's actually standard. The bodykit is a homage to the TRD3000GT kit optional on Supras in the '90s.
The big wing and the vented hood both reflect how the current model's forebear looked.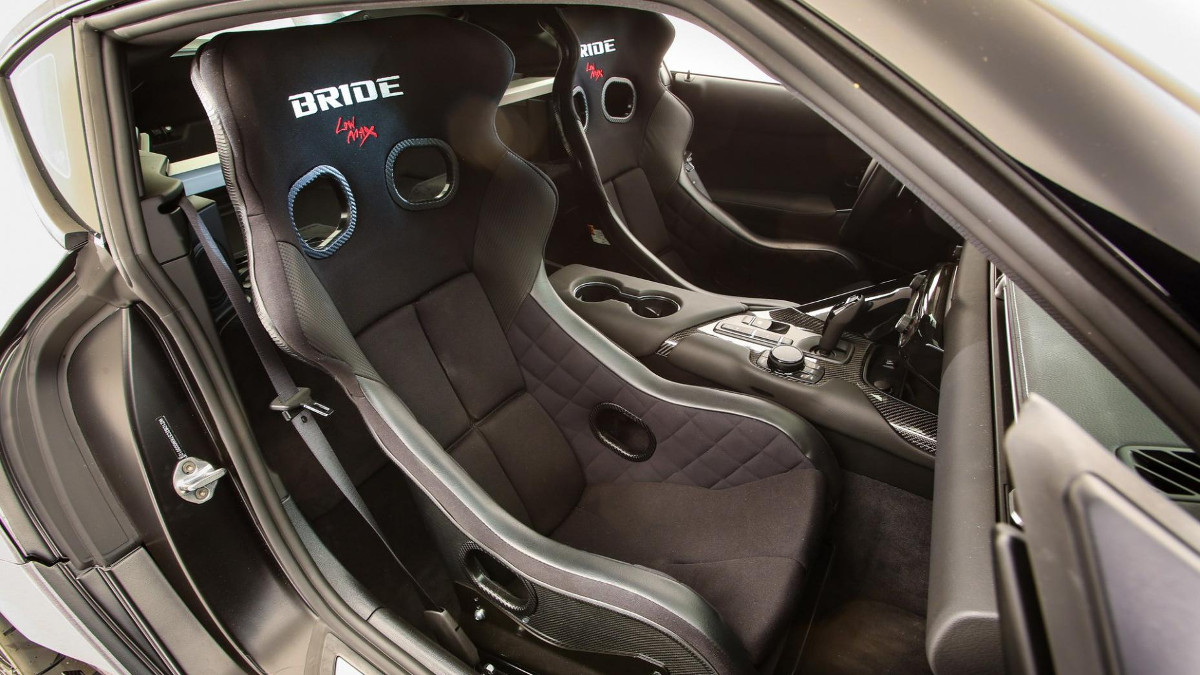 Underneath, there is—surprise—a Brembo brake kit and adjustable coilover suspension. We can only assume Toyota got a really good deal down its local tuning parlor. But clamber inside this one and you'll also find FIA-approved bucket seats and a thumping Pioneer stereo.
5) Toyota GR Supra Performance Line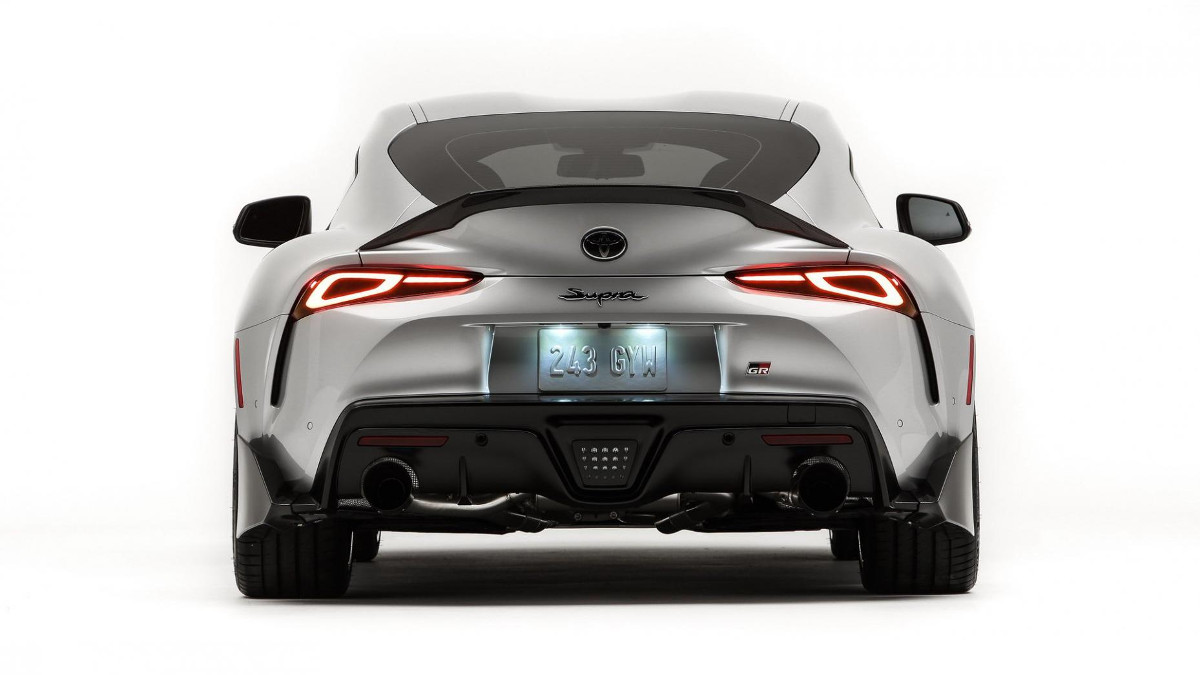 Those fantastic seats are the highlight of Toyota's final SEMA Supra, an otherwise relatively mild mod that sees a subtle bodykit applied to a standard car. Each bit of aero addenda actually works, we're told, while there's a custom exhaust system to ensure the whole thing barks more than it bites.
So, which is your favorite? Let us know below...
NOTE: This article first appeared on TopGear.com. Minor edits have been made.