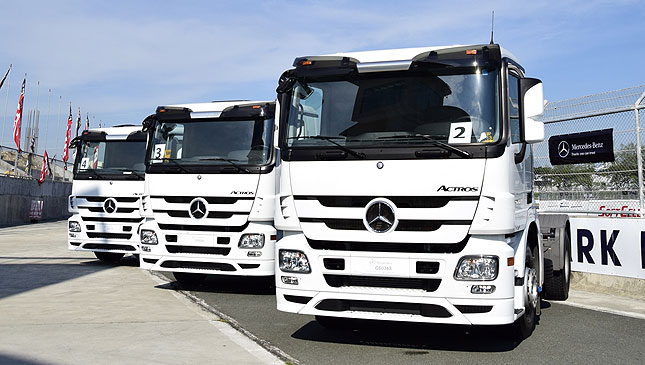 How does a luxury car brand market a truck built to perform like a workhorse? Well, Auto Nation Group--the local distributor of Mercedes-Benz vehicles and trucks--gathered fleet clients and had them drive Mercedes-Benz Actros trucks (yes, trucks) at Clark International Speedway.
At the event, media participants, long-time clients and first-time Actros buyers were treated to a day of premium-truck driving. Courses were set up for the drivers so they could get to know the trucks more and be aware of what to do in difficult situations.
A slalom course was also included, as well as a makeshift U-turn area and an off-road trail. Since these trucks will be used mostly in the mining industry, and be involved in heavy-loading tasks and laborious transportation, we couldn't help but think that the activities were appropriate.
"Mercedes-Benz is the largest truck manufacturer in the world," said ANG vice president Bob Shaw. The company's clients who participated in the event were either looking into repleneshing their truck fleet or thinking of getting a truck for the first time.
It's amusing to know that the same world-class luxury carmaker is also involved in truck manufacturing. Watch our video at the bottom.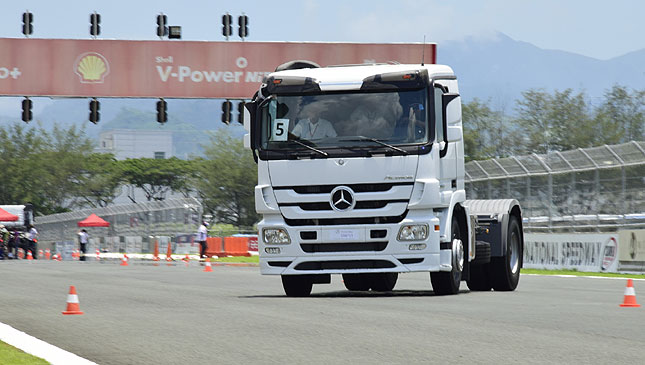 Continue reading below ↓
Recommended Videos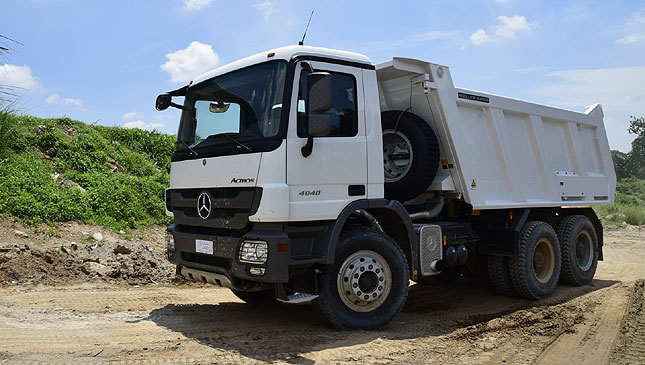 If you're viewing this on a mobile device and can't see the video, please click here.