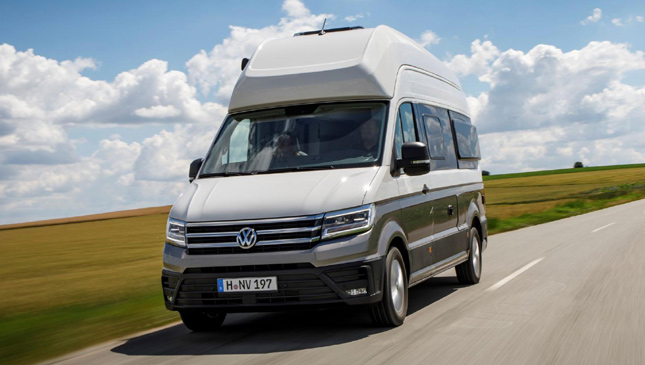 The concept formerly known as California XXL will now be known by its production name: Grand California. What the name lacks in inspiration, it makes up in accuracy—the Crafter-based Grand is over a meter longer than the regular Cali. You're not going to be nervously crawling under the barriers in a multi-story now, though.
Along with the new name, there's confirmation of the spec which includes a small and elegant 840mm by 800mm bathroom into which Volkswagen has somehow managed to pack a toilet, a shower and a flip-down basin. Worried about soaking your toilet paper? Aren't we all. Don't be, the roll dispenser has been integrated into a cupboard. No electrocution risk as the light switch has been traded for a motion sensor.
There's also a standard pop-out electric step by the sliding door to aid access, a table for four, twin swiveling front seats, a Bluetooth speaker system throughout, skylights above the double bed, and an optional second sleeping area.
Yes, you did read that right. As standard the Grand Cali only sleeps two. Want to bring the kids, and you'll have to spec the second sleeping area—a slot above the cab. Hmm. Other options include 4Motion four-wheel drive, a side awning, bike rack, and the usual suite of driver aids: blind spot, lane assist, radar cruise etc.
Continue reading below ↓
Recommended Videos
Most of us will be more excited to note there are solar panels on the roof, a WiFi router and an integrated satellite dish. Netflix? Yes.
First deliveries are slated for early next year and prices will be announced before the end of the month. What will it cost? Too much to be afforded by anyone except empty-nesters, we suspect. There's a nice Candy White and Mojave Beige Metallic two-tone color scheme just for them. The rest of us get to choose between three other two-tones and white, silver or gray single tones.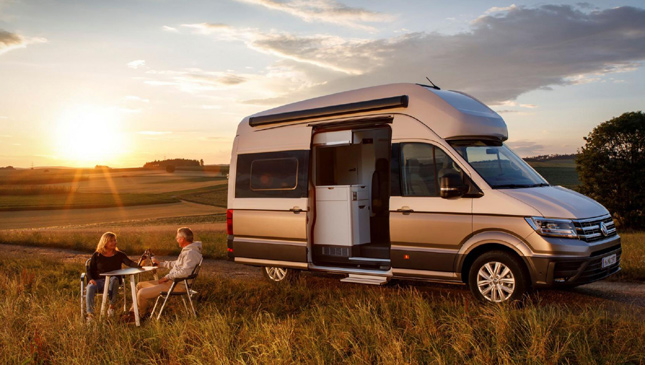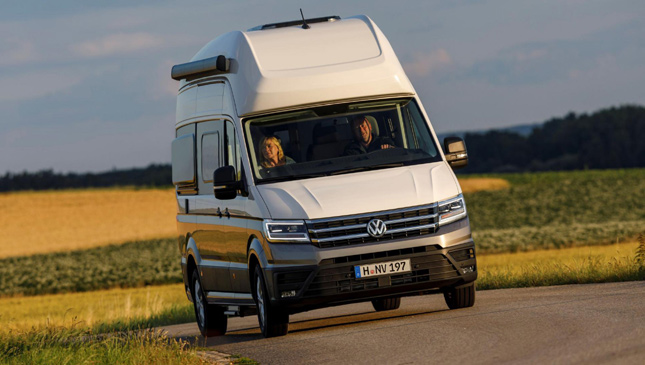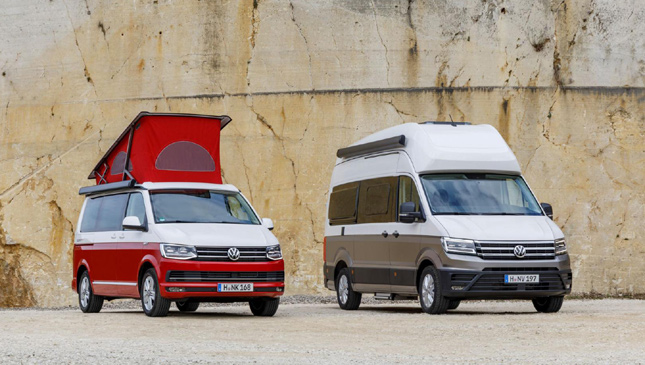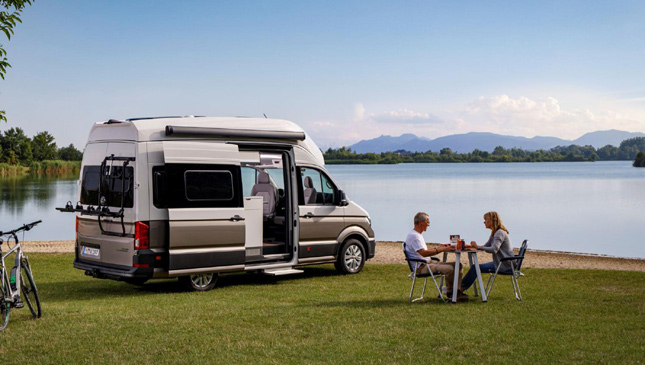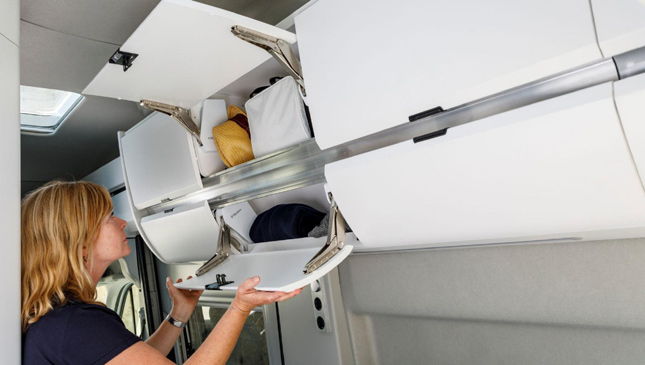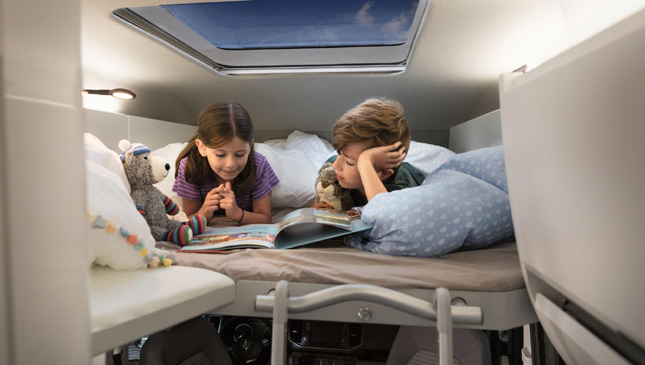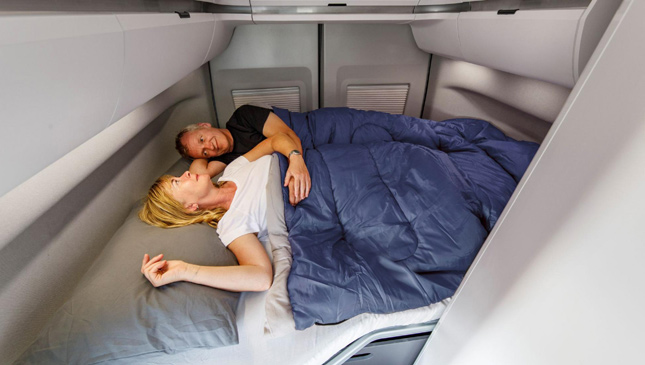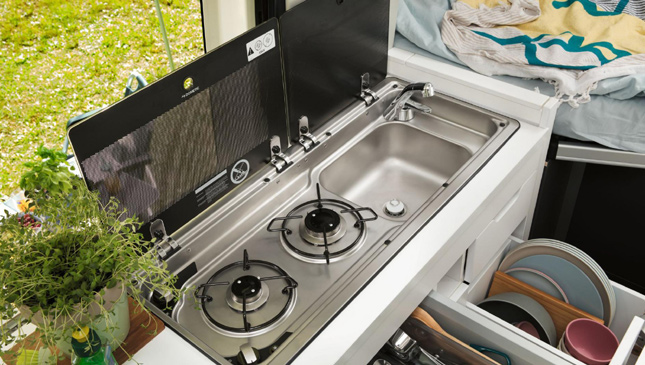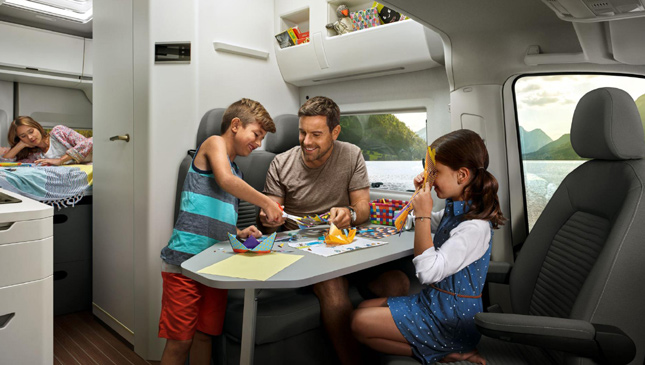 NOTE: This article first appeared on TopGear.com. Minor edits have been made