Ah, just what the market ordered—another crossover. Everybody, say hello to the new Volkswagen T-Cross, the lastest Volkswagen to join the SUV party.
It's a niche-tastic tiddler, too—a crossover-supermini-baby-SUV thing. See, if we're being honest, we're getting a bit lost in the increasingly rising tide of slightly-bigger-than-this but only-a-bit-smaller-than-that crossovers. But you—the public—seems to lap them up like free chocolate on a hotel pillow. So here's another one for ya. Go on, lap it up. Lap. It. Up.
When it goes on sale next spring, it'll be the smallest SUV that the German firm makes. Being 4,107 mm long and 1,558 mm tall, it's bigger than a Polo, yet smaller than VW's Audi Q2 and the Toyota C-HR rival, the T-Roc. Its pricing should position it as a rival for the Hyundai Kona and the Nissan Juke—just with a plusher interior and that typical VW quality control.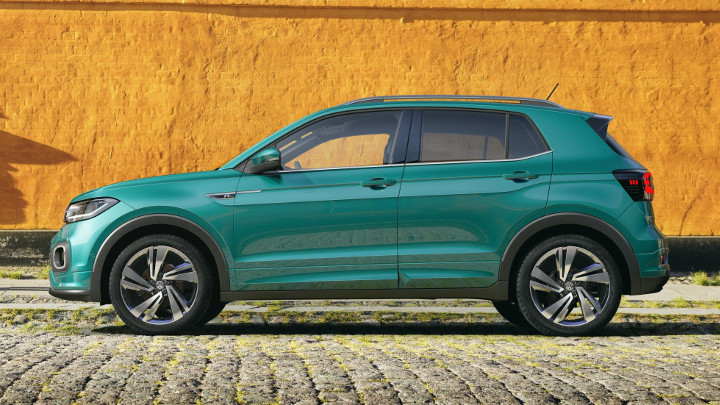 Continue reading below ↓
Recommended Videos
Based on the familiar MQB architecture but being smaller than the T-Roc, it'll sit below that car in the pecking order as an entry-level AO model. But it has plenty of technology in the shape of the latest safety and assistance systems as well as new engines. So, you could say it's AO technology, which 50 Cent and Justin Timberlake will be a fan of.
If the styling rings a bell, it takes references from the T-Cross Breeze. That was the Polo-sized convertible front-wheel-drive SUV that we saw at the Geneva Motor Show. As you can see, it's inoffensive and incredibly similar to the rest of the Vee-Dub SUV lineup, which all share common lines that add a sense of sophistication and modernity but also a blanket of blandness.
The UK will have two three-cylinder gasoline engines to choose from: a 93hp 1.0-liter TSI 95, and a slightly more powerful 113hp example. There will be more gearbox choices than engines, though, with the possibility of either a five- or six-speed manual, or a seven-speed DSG double-clutcher.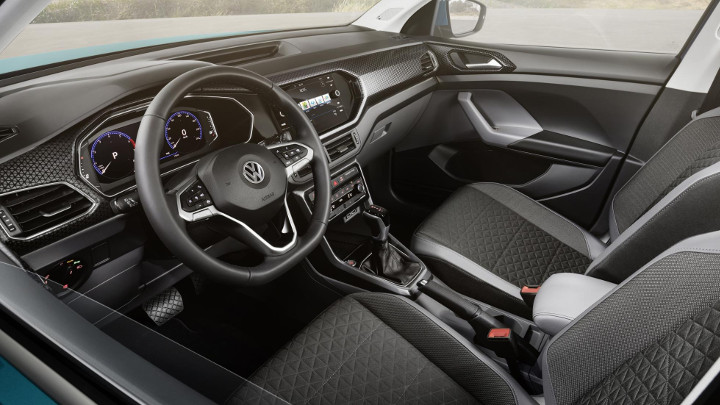 We're told that the T-Cross will swallow up to five adults, but we can imagine that'll be quite snug. But with a rear-sliding bench and flexible seating, it offers the best luggage space in the class: 455 liters with the rear seats up. And there's space on the roof. Which, as the pictures will have you believe, is enough space for those people who go shopping via a stand-up paddleboard.
Just like its bigger brother, the Touareg, the T-Cross is loaded up with a spread of technology to try and blow the competition out of the water with binary code. God bless, those little 1s and 0s.  There's the possibility to spec Volkswagen's second-generation Active Info Display and latest assistance systems including pedestrian monitoring, emergency braking, blind-spot monitoring, adaptive cruise, and lane assist. There are also four USB ports to keep the millennials happy, plus wireless charging.
Is all that enough to float your boat? Let us know below.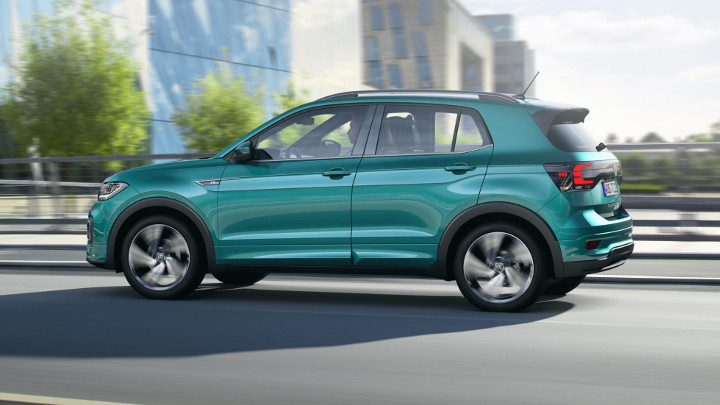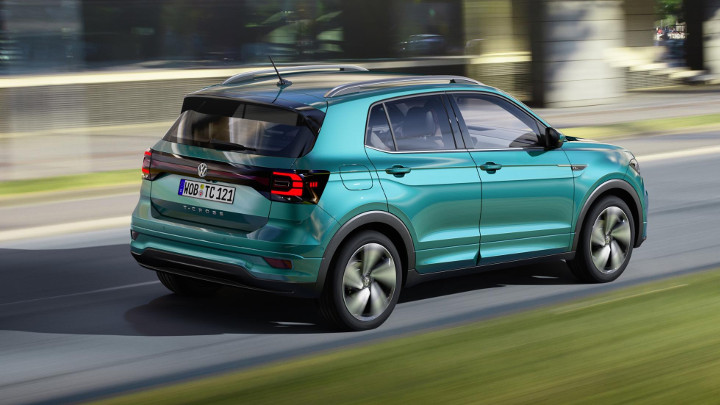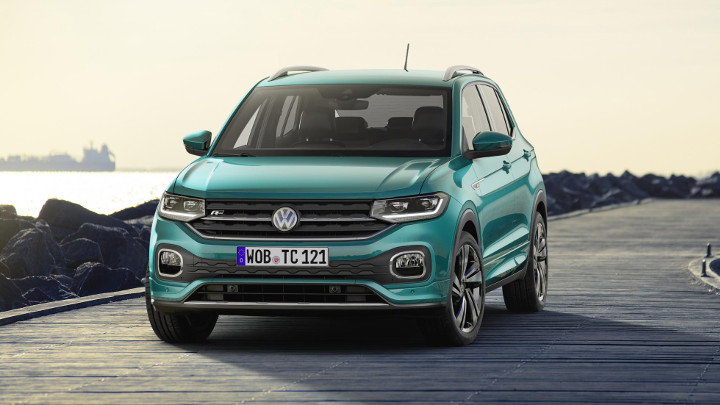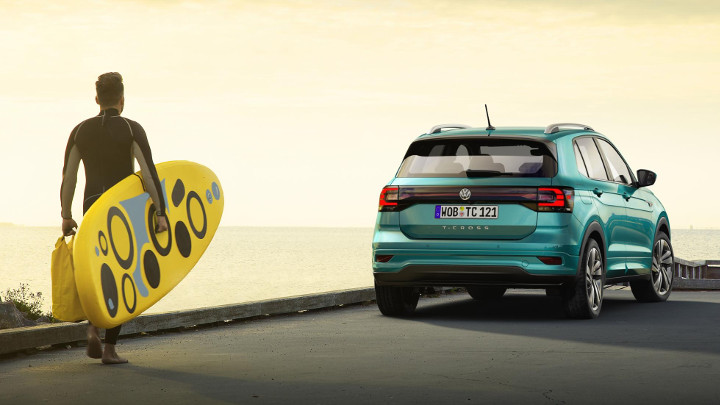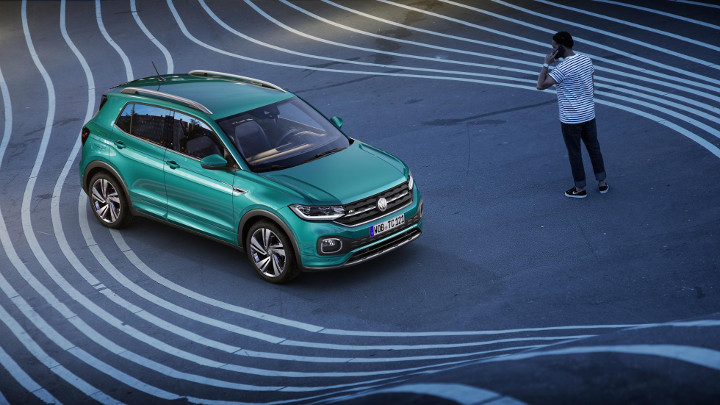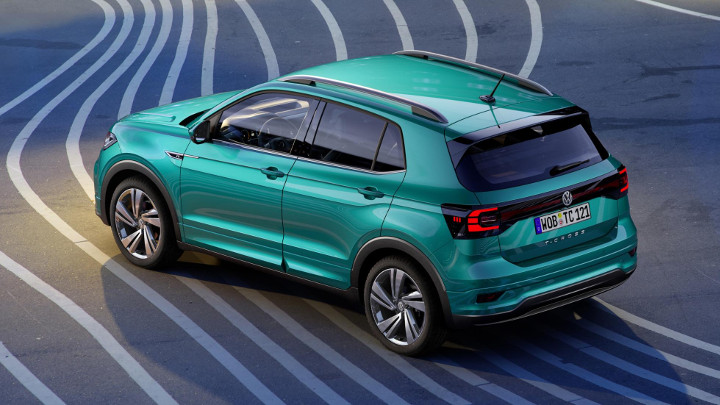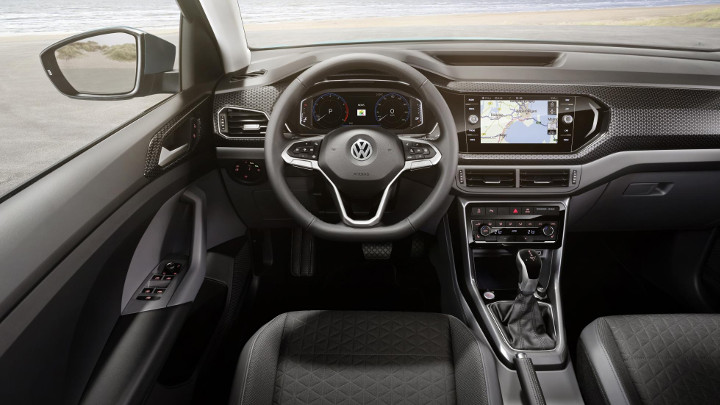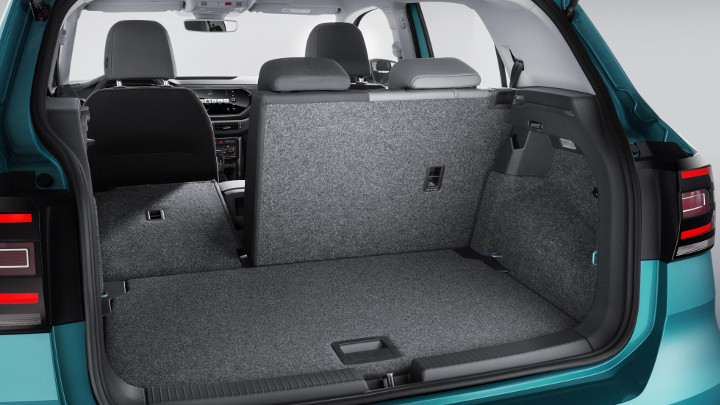 NOTE: This article first appeared on TopGear.com. Minor edits have been made.