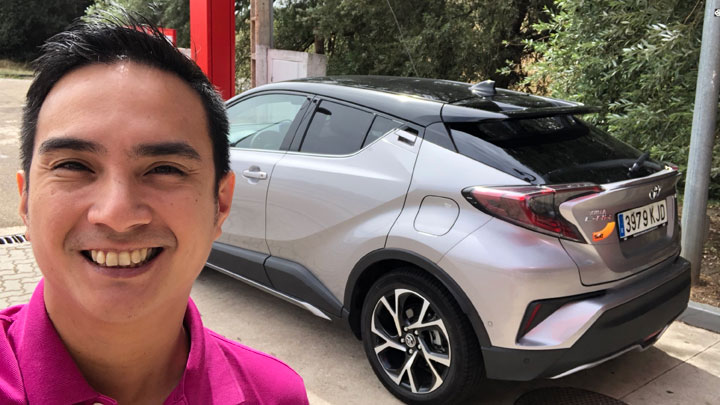 The MX5-driving wife and I attended a wedding in Spain this month, and our itinerary included us jumping through three Spanish cities: Madrid, Barcelona, and San Sebastian. We took a train from Madrid to Barcelona, which cost us about P18,000 one-way for two people.
For the legs from Barcelona to San Sebastian, and eventually San Sebastian back to Madrid, we decided to rent a car through rental company Sixt. The pleasant Sixt lady offered us a BMW 2-Series, BMW 3-Series, or a 2018 Toyota C-HR Hybrid for about the same price (around P19,300 for four days total including dropping it off at the airport in Madrid). I chose the C-HR because I really wanted to drive one, and for the fuel efficiency that a hybrid would provide vs. the BMWs.
ADVERTISEMENT - CONTINUE READING BELOW ↓
Here are my top takeaways from driving this cute crossover.
Fuel efficiency. Our road trip consisted of around 570km from Barcelona to San Sebastian, then 420km from San Sebastian to Madrid, plus another 20km to the airport. We fueled up twice total, first when we got to San Sebastian and then right before we returned the car at the airport in Madrid.
ADVERTISEMENT - CONTINUE READING BELOW ↓
Recommended Videos
My credit card bill showed a total of P5,560 total spent on the two gas stops, which computes to around P5.5 per kilometer traveled. The C-HR's gauge indicated that the it did an average of 5.4 liters for every 100 kilometers, which computes to an average fuel consumption of 18.51 km/L.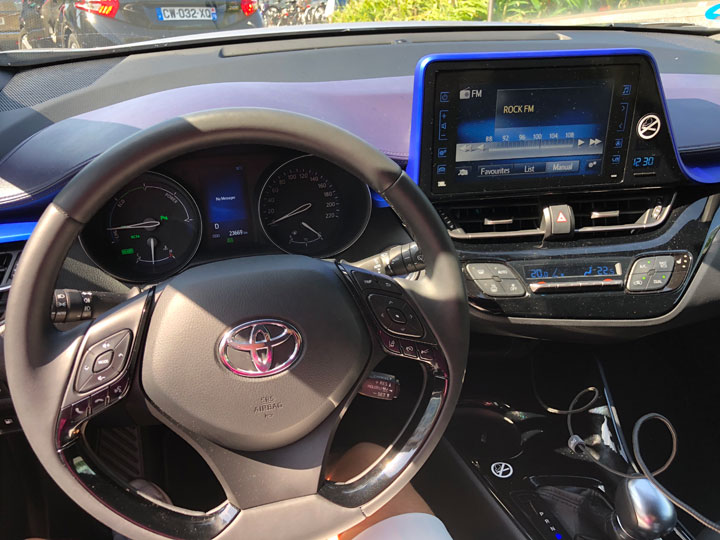 ADVERTISEMENT - CONTINUE READING BELOW ↓
Interior. The insides of the C-HR were very pleasant and extremely comfortable. Legroom for both driver and passenger was more than generous, rear and trunk space were able to carry our three large plus two medium luggage, and the small accents inside the vehicle made for great driving experience overall.
The simplicity of the car's tachometer, which simply went from Eco to Power (instead of having 1-8 numbers in traditional cars) was something noteworthy. Overall the interior was one you could fall in love with, even without seeing the exterior yet.
ADVERTISEMENT - CONTINUE READING BELOW ↓
Exterior. Beautiful, head-turning, and sleek. I'll let the photos do the talking here.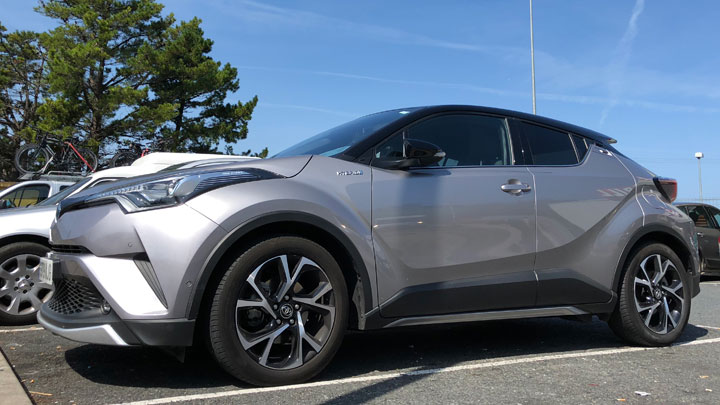 Driving experience. Throughout the trip I comfortably hovered between 100-120kph to get the fuel efficiency mentioned above. And to, of course, safely get to our destination in one piece. Being a hybrid, the car wasn't the best in overtaking as you could feel the lack of power in the upper rev ranges when you had to do overtaking—especially over high-speed segments or in the inclined roads as we drove through mountains.
ADVERTISEMENT - CONTINUE READING BELOW ↓
There were definitely times that I wished the car had a Sport mode that would give it more power in these challenging areas. In downhill portions, the car would make a beeping sound to indicate that it was switching over to pure EV mode and (I think) using the engine brake to charge the batteries. Handling was pretty good, I always felt fully in control of the car. Suspension was smooth as butter, allowing my wife to sleep around 70% of the trip total.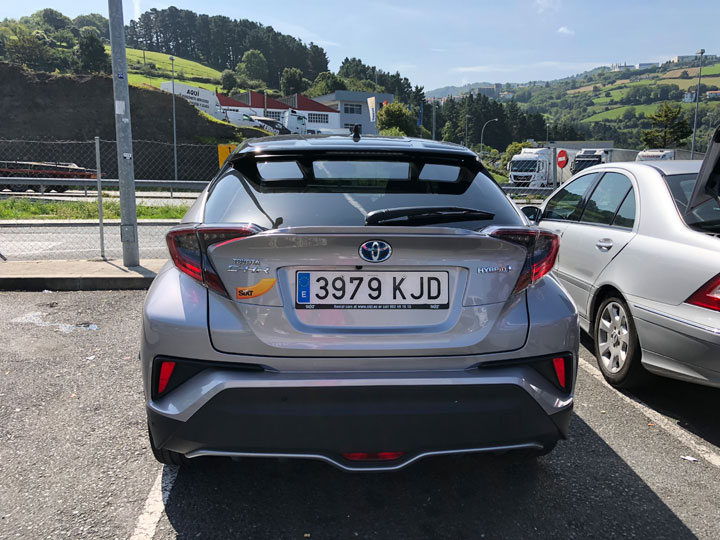 ADVERTISEMENT - CONTINUE READING BELOW ↓
Safety features. Aside from the standard safety features, one thing that stood out was its automatic alert system when there's a potential safety risk ahead. I was driving around 45kph along Madrid's main roads when a vehicle ahead of me abruptly braked. Even with a distance of around 100 meters, the car gave an audible warning that something was happening ahead. This enabled me to apply the brakes quickly.
The car also comes with proximity sensors and alerts which came on every time a motorcycle was driving near us in traffic. In Metro Manila gridlock, I usually turn this off on our Ford Explorer, but for the C-HR I couldn't easily figure out how to do so.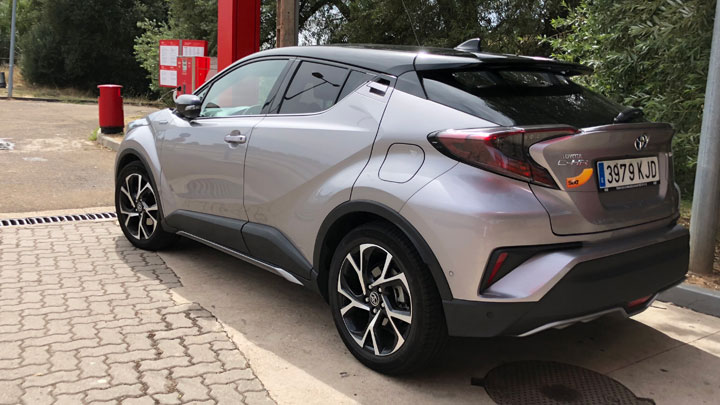 ADVERTISEMENT - CONTINUE READING BELOW ↓

Overall. This is a great car inside and out, and the fuel efficiency is something we can only dream of (my Explorer does 3.5km/L). This would make a great daily driver if it was available locally, and would easily be the most coveted crossover in the market. My only wish is for it to have a Sport mode for those times that you need more power.