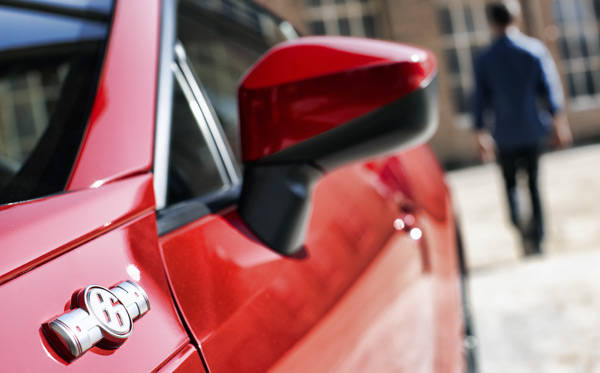 We have to admit that Toyota Motor Philippines has done a swell job of promoting the new 86 sports coupe. So much so that hundreds of eager buyers are falling in line and giving reservation fees just for a chance to drive home the hottest car on the market right now. Even before the formal launch, TMP had already been teasing the public with "a sightings motorcade" and even a website dedicated solely to the car.
Well and good--except it turns out TMP can't actually serve the demand. In fact, the company can only bring in a total of 77 units for the year, which, of course, have all been quickly sold out. So now people are getting frustrated and disappointed--angry, even. What's the point, they ask, of launching a full-scale marketing campaign for a car if there is no ample supply to begin with?
When we posted a story yesterday about TMP president Michinobu Sugata having to line up himself for a unit of the 86, we got a pointed message from an industry insider who requested anonymity if we are to quote him.
"No Toyota salesman--or marketing professional, as they are called--is allowed to accept any reservation fees from any customer because of the limited availability," said the insider. "Doing so will get him or her fired. TMP knew they could only get this much 86 supply for the year, and that the rest will arrive first quarter next year."
Continue reading below ↓
Recommended Videos
The insider added: "Toyota will use the 86 as a branding tool to inject excitement back into the brand. They know they're facing a huge challenge from Hyundai, and they will pull out all the stops to get back into the groove. Unfortunately, the Philippines will always be at the bottom of the priority list as far as unit allocation is concerned due to the smallness of our market."
As for our story about the TMP president himself having to patiently wait for his own 86 unit, the insider said: "What Sugata-san is saying is all just PR stuff."
Finally, the insider ended his letter with this: "Look for Toyota to hike the 86's pricing by a minimum of 10 percent for the next batch of orders."
The man seemed to know what he was talking about. But to be fair to Toyota, we don't think the carmaker intended to deceive the market. If anything, we honestly believe that the company itself was surprised--if not overwhelmed--by the market response to the 86. Even we here at Top Gear--in all our years of covering the motoring beat--have not seen this kind of craze generated by a new car. This is just...crazy.
Time to adjust unit allocation and sales projection then.