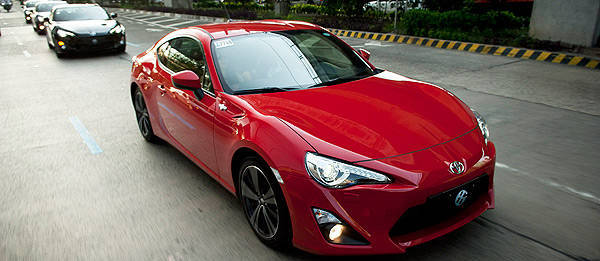 "I'm confident that we could sell 50 units a month," Toyota Motor Philippines president Michinobu Sugata told TopGear.com.ph at the launch of the 86 on June 18.
Judging by what Sugata said, that means it probably took just two months for TMP to sell its 2012 allocation for the 86, as one source from within the company said that the Japanese carmaker is only bringing in "less than 80 units" of its highly anticipated sports car. We dug even deeper and we found out that TMP can only bring 77 units for this year.
Apparently, the global demand for the 86 and its Subaru twin, the BRZ, is so high that Toyota Motor Corporation itself could only give TMP that number of units to sell for 2012. That's a huge drop from the "less than 1,000 units" TMP was hoping it could get from its mother company this year.
And if you're planning on getting one, you should know that all 77 units are already spoken for, which means 77 Toyota 86 owners are now just waiting for the delivery of their brand-new sports coupe. Correction: Make that 74 Toyota 86 owners; we heard at the launch that one rich gearhead who goes by the name of Ramon Ang actually bought four units.
ADVERTISEMENT - CONTINUE READING BELOW ↓
ADVERTISEMENT - CONTINUE READING BELOW ↓
Recommended Videos