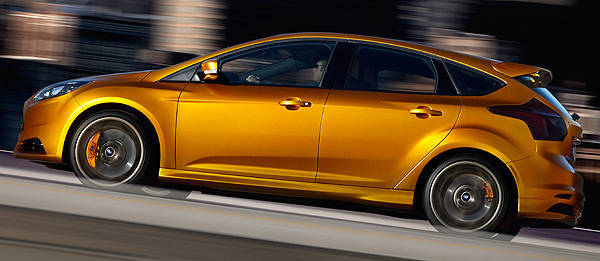 Last week, we speculated that both the Ford Focus ST and the EcoSport could be on their way here as the photos of these two cars were present in the Philippine channel of Ford's media site.
While we wanted to get in touch with Ford Group Philippines' (FGP) public relations officials to get their side on the matter, we knew that they were still airborne on their way back from Thailand as we published the news. So instead, we just speculated on how the arrival of these two new models was entirely possible.
Well, we've finally talked to Anika Salceda-Wycoco, FGP's assistant vice president for communications, who told us over the weekend that the Focus ST isn't in her company's plans "right now" since "it is a niche vehicle."
Apparently, according to Salceda-Wycoco, the presence of the Focus ST--and the EcoSport, for that matter--in the Philippine channel was an error. She added that FGP will have it fixed with its regional team, which in this case happens to be Ford Asia Pacific and Africa.
So, there you have it: The Focus ST--and probably the EcoSport, too--may not be on their way to the Philippines just yet. What we do know is that the photos of both vehicles are still up online in the Philippine channel of Ford Motor Company's media site.
Continue reading below ↓
Recommended Videos