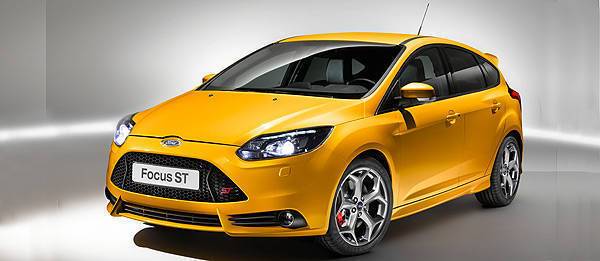 As motoring journalists, our job requires us to periodically browse through the media sites of car manufacturers. It was during one such time while browsing through Ford's media site that we wondered if Ford Group Philippines could actually bring in the Focus ST hatchback and the EcoSport crossover soon.
What prompted us to ponder the possibility was that, while browsing through the photo library's Philippine-market section, images of the Focus ST and the EcoSport were on display on the front page of a 27-page album.
Just to be sure, we checked if the album was the default setting for the Asia Pacific and Africa regions, and browsed through the Indian and Taiwan market albums. What we discovered was that while the EcoSport will be sold in both the Indian and Taiwan markets, the Focus ST won't. As a matter of fact, browsing through the albums of the countries that fall under Ford's Asia Pacific and Africa markets, the only country other than India and Taiwan that won't get the Focus ST is Japan.
We would've asked Ford Group Philippines' public relations officers, but they're currently airborne on their way back from Thailand. So now we're left to thinking: Could they really bring in the Focus ST and the EcoSport?
Continue reading below ↓
Recommended Videos
Since the American carmaker sent Top Gear Phillipines' managing editor Stephanie Asi to the New Delhi Auto Expo to attend the unveiling of the EcoSport concept last January, we're assuming this is a given already. But how about the Focus ST? Could Ford Group Philippines actually bring in a performance car that doesn't bear the Mustang nameplate? We certainly hope so. After all, no less than Ford's then-Global Performance Vehicles' director Jost Capito revealed in May 2011 that the Focus ST is indeed headed for Asia.
What do you think, guys?