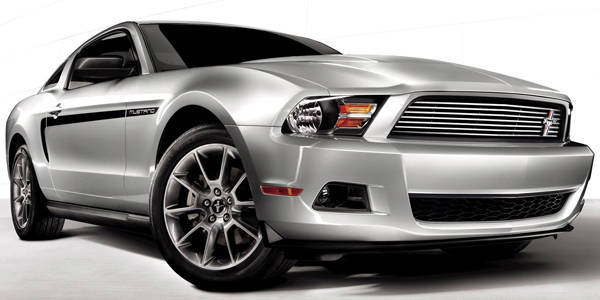 The 2012 Manila International Auto Show--scheduled for March 29 to April 1 at the World Trade Center--is shaping up to be a contest for bragging rights between Ford and Hyundai, two of the hottest automotive brands in the local market right now. The two carmakers have reserved the two biggest floor spaces at the show, with Ford securing a 1,000-square-meter area and Hyundai barely one-upping its rival by committing to a 1,025-square-meter exhibit.
To fully appreciate the amount of space hoarded by the pair, you should note that there are no other display areas bigger than 700 square meters, with most measuring a paltry 300 square meters.
Now, if a car company requires that kind of space at a motor show, you know something is up. They usually need all the elbow room they can get if they're about to unveil something truly special. Here's what you can look forward to from both Ford and Hyundai as far as the 2012 MIAS is concerned.
From Ford, you can expect the all-new Ranger pickup to be displayed. This is a very important product for the company. So important, in fact, that Ford is putting up an off-road course in front of the World Trade Center just so people can sample the Ranger's willingness to get down and dirty.
Continue reading below ↓
Recommended Videos
Another Blue Oval vehicle that might interest you is the new Explorer equipped with a 2.0-liter straight-four EcoBoost engine.
Finally, there's the Mustang. Ah, the Mustang. We've sounded like a broken record the past two years proclaiming this car's arrival. Turns out this is the year our pony-car prophecy will be fulfilled.
So...that's a pretty special triumvirate Ford is planning to flaunt before the public. How can Hyundai hope to challenge it? The Korean brand will be under much pressure to deliver as its display area is at the opposite end of the exhibit hall, directly facing its American counterpart.
There is the Eon, a mini car that Hyundai will soon unleash on its budget-conscious Filipino customers. The cute India-made hatchback is poised to give Hyundai another volume seller that can help it close the gap to Mitsubishi and Toyota in our market.
Another display vehicle is the much-awaited Veloster, but as we write this, Hyundai still can't guarantee that an actual unit will indeed make it to our shores in time for the show. Safe to say it's 50-50 for now.
When we asked if the diesel Accent hatchback would be on display, we got a negative answer. We do know, however, that a Genesis Coupe dressed up as a drift car will be part of Hyundai's corner.
If you ask us, Hyundai needs to up the ante if it wants to steal the spotlight from Ford. Let's see how things will pan out in the coming weeks. The car show, after all, is still more than a month away.