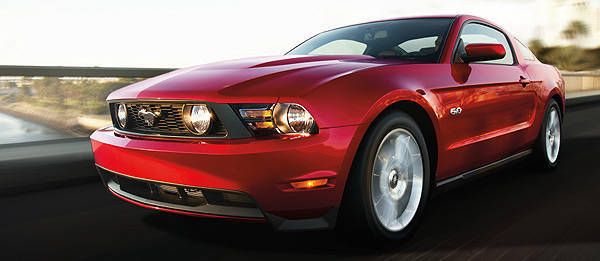 There seems to be enough public clamor for the Ford Mustang to be sold locally--and officially--by Ford Philippines. Here's a bit of good news to start off your week: the American carmaker is finally bringing the modern descendant of the pony car class' progenitor to the market.
A source familiar with Ford Group Philippines' future lineup--and who refuses to be named--revealed that the Mustang is finally coming to the showrooms sometime next year.
According to the source, Ford Philippines' dealers have been asking the carmaker to make the Mustang available to the local market. The dealers supposedly crunched some numbers on how many units they could sell, presented it to Ford Group Philippines. The group, in turn, presented it to Ford Motor Company. With some number-crunching of its own, Ford eventually relented and agreed to have the Mustang sold in the Philippines.
"The Philippines has a rich American history," said the source. "The Mustang might not be popular in other Asian countries but with our country's ties and history with America, selling it here is a totally different matter compared to selling it in other Asian countries."
Although the source couldn't give a time frame as to when in 2012 will the Mustang be offered in the Philippines, the source did say that it'll be "much, much more affordable" than the Chevrolet Camaro.