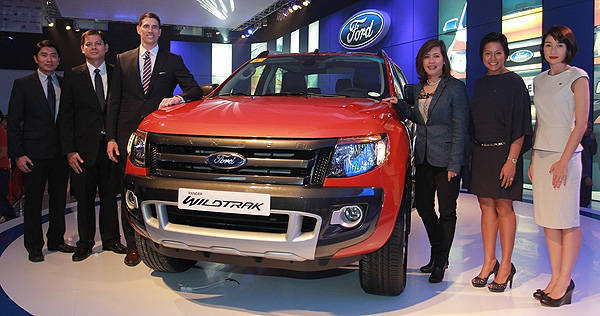 Ford Philippines has just wrapped up its best-ever first-quarter sales performance, with the milestone capped by March 2013 being the best-ever month in terms of sales.
For March, Ford's sales rose by 61% year-over-year to 1,000 vehicles, pushing the American carmaker's first-quarter sales to nearly double compared to the same period a year ago (2,685 units, an increase of 91%).
The Ranger was Ford's best-seller in March with 295 units, bringing the model's sales for the first quarter to 724 units.
A close second, according to Ford, was the Everest, which, despite its age, sold 281 units in March, bringing the model's first-quarter total to 711 units.
Although Ford didn't disclose the Fiesta's performance for the first quarter of the year, the carmaker did reveal that it sold 170 units of the subcompact model in March. The Focus, meanwhile, moved 101 units last month, improving the model's first-quarter performance (283 units) to 55% compared to the previous-generation model's sales for the same period last year. Ford also delivered 20 units of the Mustang in March, bringing the sports coupe's total deliveries to 202 units since its launch in July 2012.
ADVERTISEMENT - CONTINUE READING BELOW ↓
"With an expanding product range, including an upgraded all-new Explorer lineup and the addition of the all-new Ranger Wildtrak, the Ford brand is appealing to even more customers in the Philippines," said Ford Philippines president Randy Krieger. "This extraordinary demand for our segment-leading One Ford vehicles is helping to drive record sales."
ADVERTISEMENT - CONTINUE READING BELOW ↓
Recommended Videos