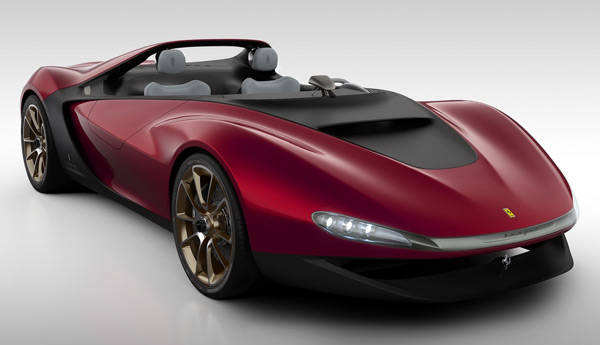 Guess you can't have too many new Ferrari cars these days. Right after the Italian carmaker unleashed the LaFerrari to a delighted motoring world, renowned car designer Pininfarina unveiled this Sergio concept for Ferrari at the 2013 Geneva International Motor Show. This concept is based on the 458 Spider.
The Sergio's design, according to Pininfarina, is "a modern, organic view of the mid-rear-engined two-seater barchetta. It evokes our best achievements for Ferrari of the '60s and the '70s. It's a radical object, unique and essential, which rejects the superfluous and is performance-oriented. A real open-air car with an explicit nod to racing cars, in the sense that a cupola is not fitted to protect occupants, for which two helmets are provided."
Making the Sergio concept's styling unique are the following:
* It has no conventional doors. What it does have are half doors with vertical rotation opening;
* The headlights are basically cylindrical projectors in aluminum, which use LED technology and are embedded in a crystalline block of Plexiglas that diffuses light;
ADVERTISEMENT - CONTINUE READING BELOW ↓
* The rear lights reinterpret the circular themes of Pininfarina-Ferrari history with open functional elements;
* The rear bonnet borrows the iconic round graphic holes of other historical Pininfarina designs.
The Sergio concept has a 4.5-liter V8 engine mated to a seven-speed sequential gearbox. Pininfarina says its maximum speed is around 320kph and its acceleration is 0-100kph in less than 3.4sec.

ADVERTISEMENT - CONTINUE READING BELOW ↓
Recommended Videos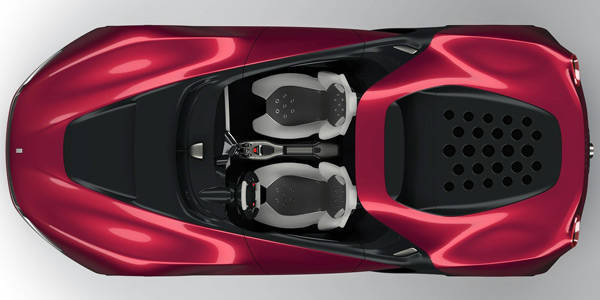 ADVERTISEMENT - CONTINUE READING BELOW ↓