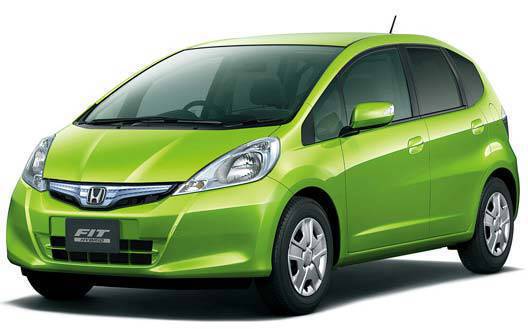 After its global debut in Paris early this month, the Fit Hybrid is now available to environment-friendly motorists in Japan.
The Fit Hybrid makes history as the first parallel hybrid vehicle available to the B-segment market. While it is based on the conventional Fit model (sold as the Jazz in the Philippines) with a 1.3-liter i-VTEC engine, it is equipped with the same IMA (Integrated Motor Assist) system found in the Insight hybrid.
"The IMA system is combined with a CVT gearbox in the Jazz and with emissions of just 104 grams per kilometer of carbon dioxide, it has the lowest CO2 output of any automatic car in the B-segment," Honda said in a statement. "As a petrol-electric hybrid, the new derivative has ultra-low levels of other exhaust emissions, not just taxable elements."
A motorist driving the Honda Fit Hybrid can refer to the car's Eco Assist function, which uses ambient lighting of the speedometer, to know how his behavior on the road is affecting his fuel economy.
"The Eco Assist function aids drivers in getting the maximum economy from their car in everyday situations and gives users real-time feedback on how their use of the brakes and throttle affects their fuel bills and environmental impact," Honda said.
Continue reading below ↓
Recommended Videos
The Jazz Hybrid will be sold in Japan at a starting price of ¥1.59 million or about P834,000. Cheap for the technology, huh?
Does this mean we'll soon be driving the Jazz Hybrid on local roads anytime soon? Don't hold your breath.
"The mission of Honda is to provide high quality vehicles at a reasonable price," Honda Cars Philippines vehicle sales and corporate communications head Voltaire Gonzales told TopGear.com.ph at the sidelines of the 2nd Philippine Automotive Manufacturing Summit. "High quality with the hybrid is something I can assure, but the reasonable price part is something I can't be sure of under the current conditions."
What does that tell you? Share your thoughts by posting a comment below.
[gallery]603[gallery]