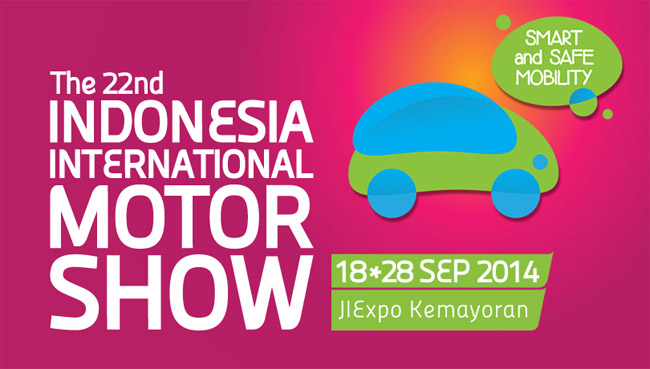 The 2014 Indonesia International Motor Show is scheduled to open its doors on September 18--on exactly the same day the Philippine International Motor Show is opening to the public. To be staged at the Jakarta International Expo Kemayoran, the show will occupy 83,137sqm and feature as many as 36 brand members of event host Gabungan Industri Kendaraan Bermotor Indonesia (GAIKINDO), or the Indonesian Automotive Industry Association.
With the show's theme of "Smart and Safe Mobility," the organization wants attendees to remember that vehicle technologies that are supported by motorist awareness are far more effective in preventing accidents and will create a better and more comfortable environment for all.
In support of this theme, exhibitors have expressed their interest to show off their latest technology at the show. Daihatsu, for example, will show off six concept cars and seven production vehicles. Subaru, on the other hand, will launch the all-new WRX, the WRX STI and the XV STI Performance Edition, besides putting on display the Forester Cutaway and the Viziv concept it displayed at the Geneva Motor Show earlier this year. Mitsubishi has also revealed that it will introduce its latest technology embedded in its latest product that it has yet to disclose.
"IIMS is the biggest automotive exhibition that has become the benchmark for automotive industry players in Indonesia, even in Southeast Asia," said GAIKINDO chairman Sudirman Maman Rusdi. "IIMS is the window that depicts the progress of the Indonesian automotive industry. The motor show intends not just to attract local and international visitors, but also to show the trend of our automotive industry on a global scale."
Continue reading below ↓
Recommended Videos