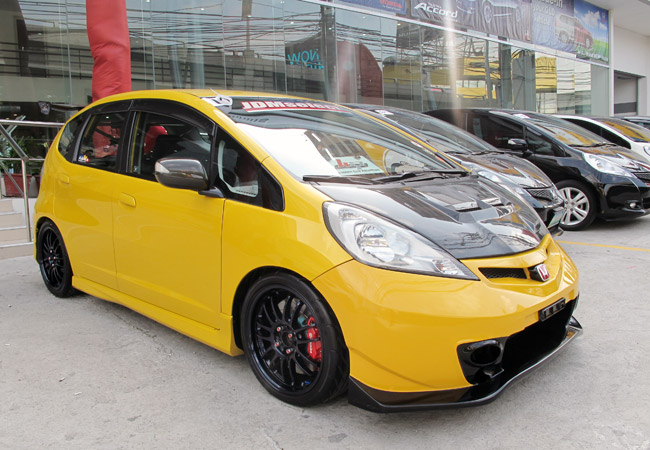 Last April 12, Honda Cars Greenhills put together a mini car show featuring the cute Jazz hatchback, in cooperation with the Fit Pilipinas car club. Some 30 modified units of the first- and second-generation Jazz models showed up, several of the owners leaving them at the venue as they proceeded to their respective workplaces.
The event had two purposes. One was to promote the new Honda dealership--located just across La Salle Greenhills on Ortigas Avenue, in case you haven't seen it--and the other was to hype up the imminent arrival of the third-generation Jazz. Honda Cars Greenhills branch manager Tina Marcelino has been aggressively publicizing her showroom and after-sales facility. According to her, more customer-centered activities are being cooked up to attract Honda clients to the establishment.
If you think the Jazz appeals only to first-time car owners or juvenile JDM enthusiasts, the mini car show would have proven you wrong. At least two units were owned by professionals--a doctor and a dentist. Indeed, the diminutive hatchback boasts quite a universal charm.
At the end of the day, trophies were handed out to the participants, with the "Best of Show" award going to the yellow J'S Racing unit of Thirdy Regis.
Continue reading below ↓
Recommended Videos
If you're a Jazz fan but missed the event, here are photos we're sure would make your day.
Photos by Vernon B. Sarne