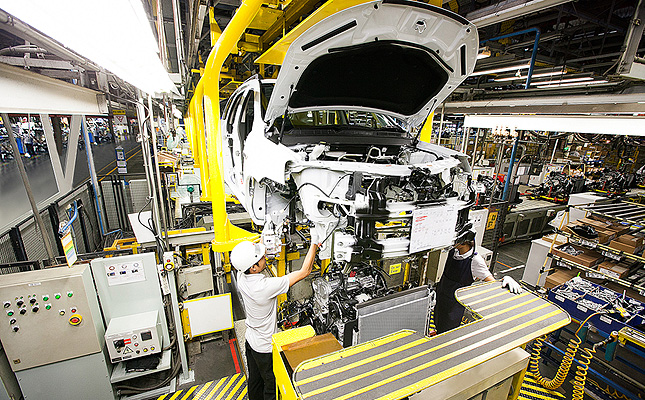 As previously reported, General Motors, the mother company of Chevrolet, is restructuring its operations in Thailand. The measure, however, isn't limited to our Southeast Asian neighbor--it applies to the entire region as well.
Besides withdrawing its participation in the second phase of Thailand's Eco Car program, the American automotive conglomerate will instead focus on the production of the Colorado pickup, the Trailblazer and Captiva SUVs, and the Cruze compact car. Falling by the wayside are the Sonic subcompact car and the Spin MPV, which "will be phased out of the portfolio at the end of their current model-year life cycle."
"Around the globe, GM is focused on becoming a more customer-focused and operationally efficient company," said GM Southeast Asia Operations president Tim Zimmerman. "We must accelerate the transformation of our operations in Southeast Asia, particularly Thailand given the sluggish domestic market demand, by implementing changes to increase customer satisfaction and our competitiveness, speed up all processes, and put us in a better position to achieve future growth."
However, while production of Chevrolet's pickups and SUVs will continue at the Rayong, Thailand, plant, the carmaker's manufacturing plant in Bekasi, Indonesia, will cease its operations for the second time. The first time was in 2005, 10 years after the plant opened in 1995, before it was reactivated in 2013. The Bekasi plant currently produces the Spin for Indonesia and other ASEAN markets.
Continue reading below ↓
Recommended Videos
"Our employees at Bekasi are highly professional," added Zimmerman. "The Chevrolet Spin has been recognized as a well-made and well-appointed car by our customers, the industry and General Motors. We know this decision is disappointing for our hard-working employees in Indonesia. We will work with our teams and the local community, along with the Indonesian government, to support our people."