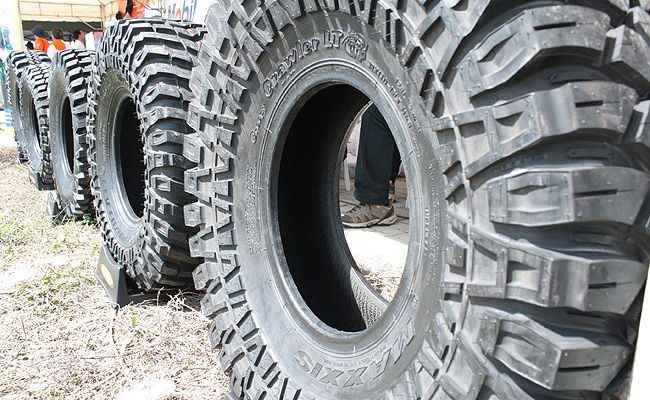 North Trend Marketing is an ambitious company. Besides holding the exclusive distribution rights for the Maxxis, Presa and CST brands of tires throughout the Philippines, the company also distributes Mobil lubricants in the Visayas region and handles the sales of Mobil's marine products nationally.
As North Trend Marketing expands its reach into Luzon and Metro Manila, we just had to ask how the company will repackage its three different tire brands to consumers.
"We're positioning Maxxis to go up against brands like Yokohama and Bridgestone," North Trend Marketing chief operating officer Ronald Ang told TopGear.com.ph. "For Presa and CST, we're targeting the likes of Federal, Hankook and Gajah Tunggal."
Perhaps North Trend Marketing's biggest commitment to its customers is extending a lifetime warranty for its tires against any factory defect.
"All tires are created equal--it's just how they're packaged that makes them different," said Ang. "Our commitment is that if a customer is sold a defective tire, and it turns out that the defect is right out of the factory, we'll replace it."
(Wait...does the businessman really believe that all tires are of the same quality, meaning that the Taiwan-made Maxxis tires are exactly as good as those by Goodyear, Bridgestone and Yokohama?)
Continue reading below ↓
Recommended Videos
North Trend Marketing is also eyeing a portion of the original equipment manufacturer market, particularly for its tire products. Currently, only the Nissan Almera is equipped with Maxxis tires right out of the factory.
"We have big plans for the company," shared Ang. "After all, it isn't bad to dream such things, especially if you really work for it."
With such broad ambitions and the derring-do to back them up, it won't be long before Maxxis, Presa and CST become well-known in the local automotive aftermarket industry.