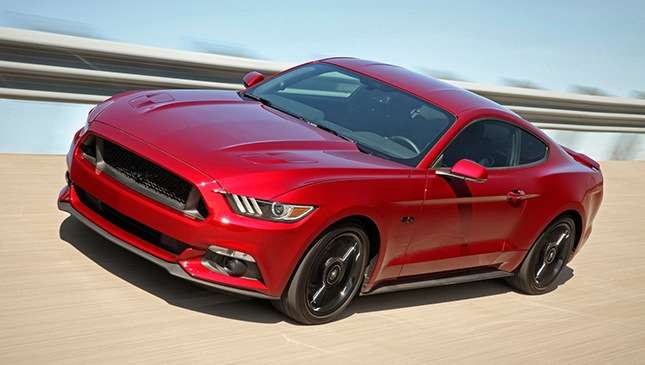 Sales of EVs and hybrids have grown thanks to smarter tech, longer driving ranges, and an image boost courtesy of premium models and greener supercars. As consumer interest in these vehicles grow, carmakers like Ford are responding by expanding its range of electrified models.
The American auto giant welcomed 2017 by announcing plans to add new electrified models to its range. How many? Thirteen in total, with seven of them coming out within the next five years. These are the Electrified Seven.
New small fully-electric SUV. It will have a roughly 480km range and will be sold in North America, Europe and Asia. Ford hasn't revealed if the unnamed EV will be a standalone model or a variant of one of its own small crossovers. Expect it to debut in 2020.
Continue reading below ↓
Recommended Videos
High-volume autonomous vehicle. It will target ride-sharing and ride-hailing services in North America sometime in 2021. Ford hasn't disclosed where else this high-tech autonomous-hybrid vehicle will be offered.
Mustang hybrid. This is not a typo. The Pony car will promise V8 power with the attributes of a hybrid car. It will make its debut in 2020 starting with the North American market.
F-150 hybrid. While not as surprising as the Mustang, this is another unexpected announcement. Aside from giving you the usual towing and cargo hauling capabilities of a truck, this can also act as a mobile generator. This will be made available in 2020 to North America and the Middle East.
Transit custom plug-in hybrid: The popular European Ford van will get the plug-in treatment to cut down on operating costs; this will be advantageous when operating in crowded city streets.

Two pursuit-rated hybrid police vehicles: Green police cars for the men and women in blue. While Ford didn't specify what the two models will be, chances are it might be offered as a sedan and a crossover SUV like the current Police Interceptor models.
Six of the seven green vehicles listed above will be built in various Ford plants in the US. Three models—the small electric SUV, autonomous hybrid, and the Mustang hybrid—will be built at its Flat Rock, Michigan plant which will get a $700M upgrade.
So it turns out even the legendary Mustang isn't immune from the arrival of hybrid technology? Will other iconic muscle cars follow suit?