When we heard Ford and McDonald's were starting a new collaboration, we didn't think producing car parts would be the end goal—let alone producing ones out of coffee waste. To be honest, most of us never even thought there would come a time that car parts would be partially made out of coffee.
Then again, we aren't complaining, because it's always good news when big corporations—in this case, two giants in their respective industries—take steps toward a more sustainable future. But how will Ford and McDonald do this? Well, the two companies are looking to produce plastic pellets out of coffee chaff, or the waste product from roasting coffee beans. The coffee chaff will be heated and mixed with plastic and other additives to produce the pellets that will then be molded into car parts.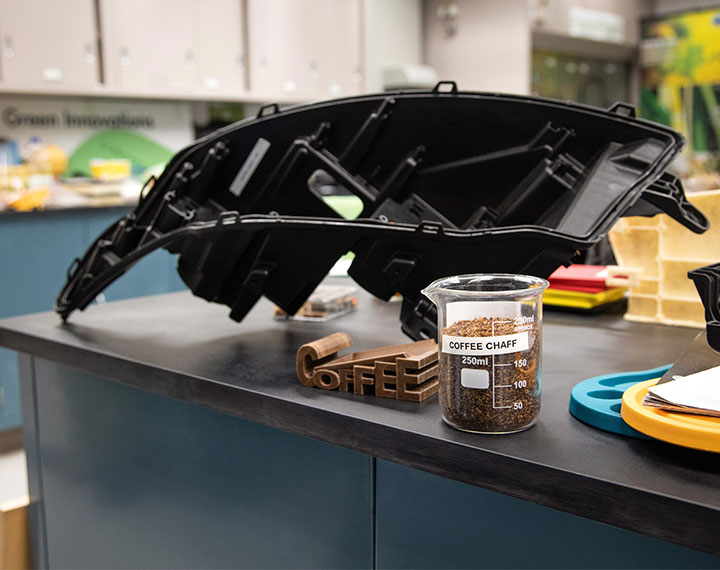 Continue reading below ↓
Recommended Videos
"McDonald's commitment to innovation was impressive to us and matched our own forward-thinking vision and action for sustainability," said Ford sustainability and emerging materials research team senior technical leader Debbie Mielewski. "This has been a priority for Ford for over 20 years, and this is an example of jump-starting the closed-loop economy, where different industries work together and exchange materials that otherwise would be side or waste products."
"Like McDonald's, Ford is committed to minimizing waste, and we're always looking for innovative ways to further that goal," added McDonald's senior director, global sustainability Ian Olson. "By finding a way to use coffee chaff as a resource, we are elevating how companies together can increase participation in the closed-loop economy."
This makes the future of the automotive industry all the more exciting, don't you think? If you want to find out more, you can click play on the video below.