As the world continues to fight the ongoing COVID-19 pandemic, Ford is repurposing more of its mass-production technologies, facilities, and know-how to aid in the design and manufacture of medical supplies and equipment for both frontliners and patients.
Among its latest contributions is the manufacture of protective gowns for the use of healthcare workers, using the same material as the airbags in the brand's vehicles. For this, Ford has teamed up with Detroit facility Beaumont Health and airbag supplier Joyson Safety Systems to design a reusable gown that is washable up to 50 times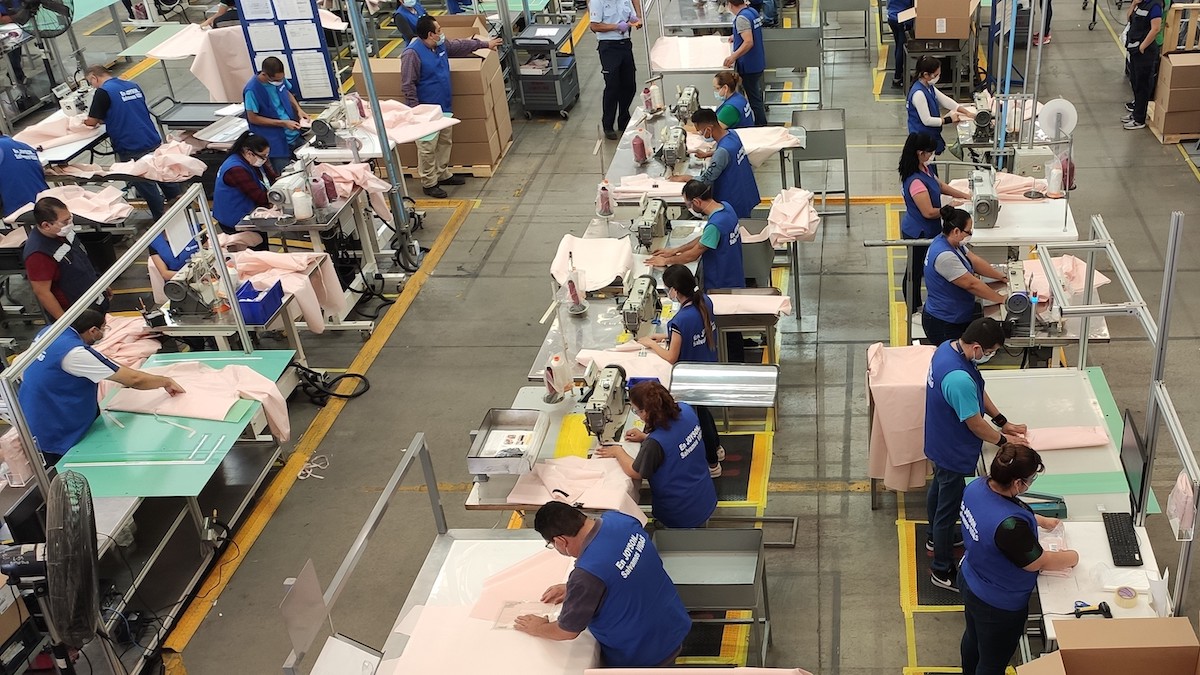 The initial batch of 5,000 gowns has already been delivered to Beaumont Health. By the end of this week, Ford will have manufactured 75,000 gowns, with production capacity expected to improve to 100,000 pieces a week afterwards.
Continue reading below ↓
Recommended Videos
Another new initiative is providing assistance to Kansas-based company Thermo Fisher Scientific to boost its production of collection kits needed for COVID-19 mass testing. Plastic vials for collected specimens are needed at drive-through coronavirus testing sites, with Ford's assistance, Thermo Fisher has adapted and set up additional machinery to meet the demand for these collection kits.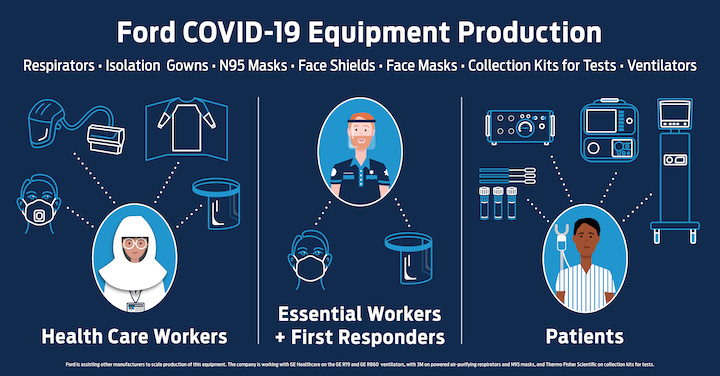 Finally, the American carmaker has also begun manufacturing face masks at its Van Dyke transmission plant. For now, these will be for internal use, but Ford is currently pursuing certification to begin producing face masks for medical use.
As for its earlier initiatives, Ford continues to manufacture full-face shields, with global production kicking off in Canada, Thailand, and India. Three million pieces have been produced as of April 13. Also, the new powered air-purifying respirator (PAPR) it has designed in partnership with 3M has now completed the development and prototyping stage, and is now pending approval from the US National Institute for Occupational Safety and Health. Initial assembly has begun at the Vreeland facility in Michigan.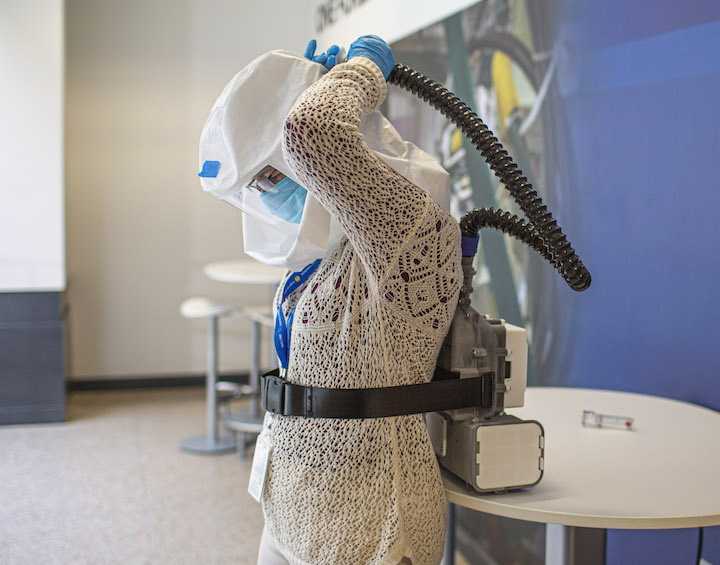 Lastly, the conversion of the company's Rawsonville and Dagenham facilities in the US and the UK, respectively, is underway to prepare for the manufacture of ventilators for critically ill patients. In the US, Ford has committed to producing 50,000 ventilators in 100 days.
"We knew that to play our part helping combat coronavirus, we had to go like hell and join forces with experts like 3M to expand production of urgently needed medical equipment and supplies," said Jim Baumbick, vice president of Ford Enterprise Product Line Management. "In just three weeks under Project Apollo, we've unleashed our world-class manufacturing, purchasing, and design talent to get scrappy and start making personal protection equipment and help increase the availability and production of ventilators."