Ford really is living in the future. The carmaker is now experimenting with four-legged 'dog-like' robots at its Van Dyke Transmission Plant to use as scouts to scan and collect data on the premises.
The two robots—Fluffy and his companion Spot—will be leased from Boston Dynamics and will be piloted at this specific facility. Primarily, these robotic dogs will be used to update the original computer-aided design that Ford uses when preparing to retool its plants.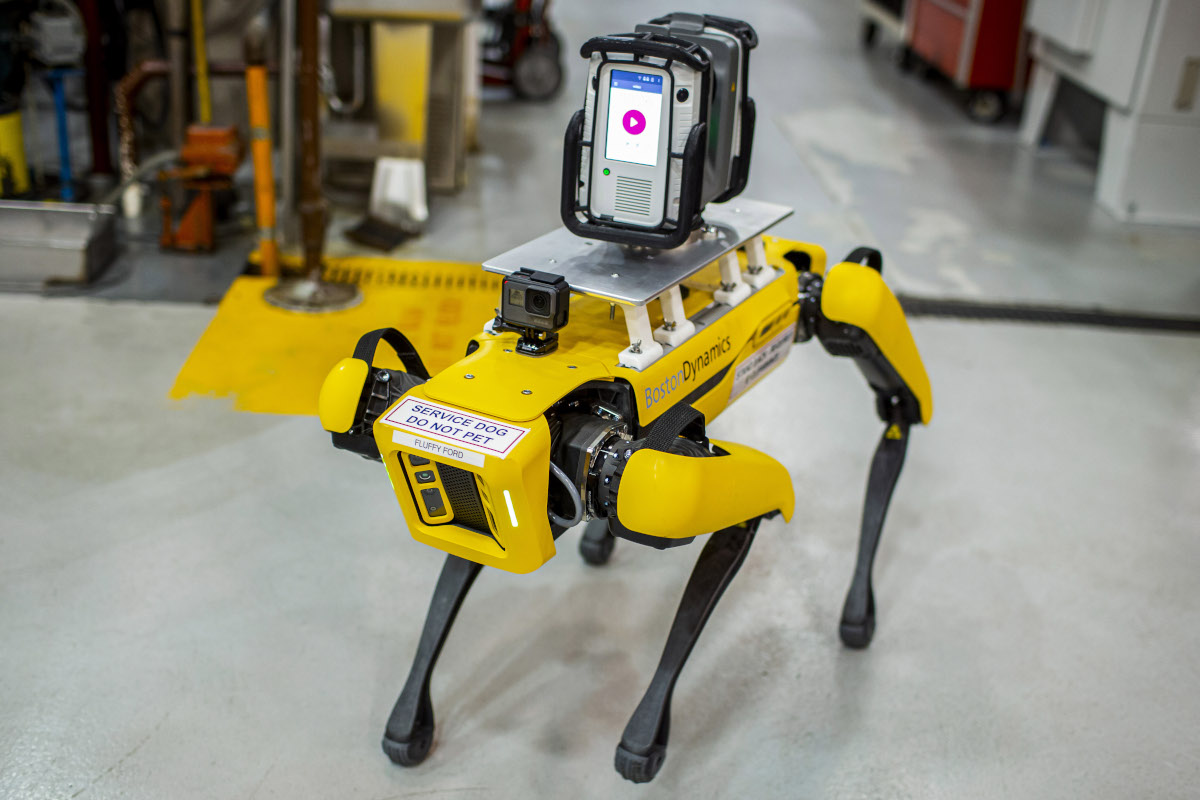 "We design and build the plant. After that, over the years, changes are made that rarely get documented," said Ford digital engineering manager Mark Goderis. "By having the robots scan our facility, we can see what it actually looks like now and build a new engineering model. That digital model is then used when we need to retool the plant for new products."
Continue reading below ↓
Recommended Videos
Goderis recalled that they used to resort to tripods before to do this, walking around the facility and stopping at different locations where they'll have to wait for about five minutes for the lasers to finish scanning.
"Scanning one plant could take two weeks. With Fluffy's help, we are able to do it in half the time," he said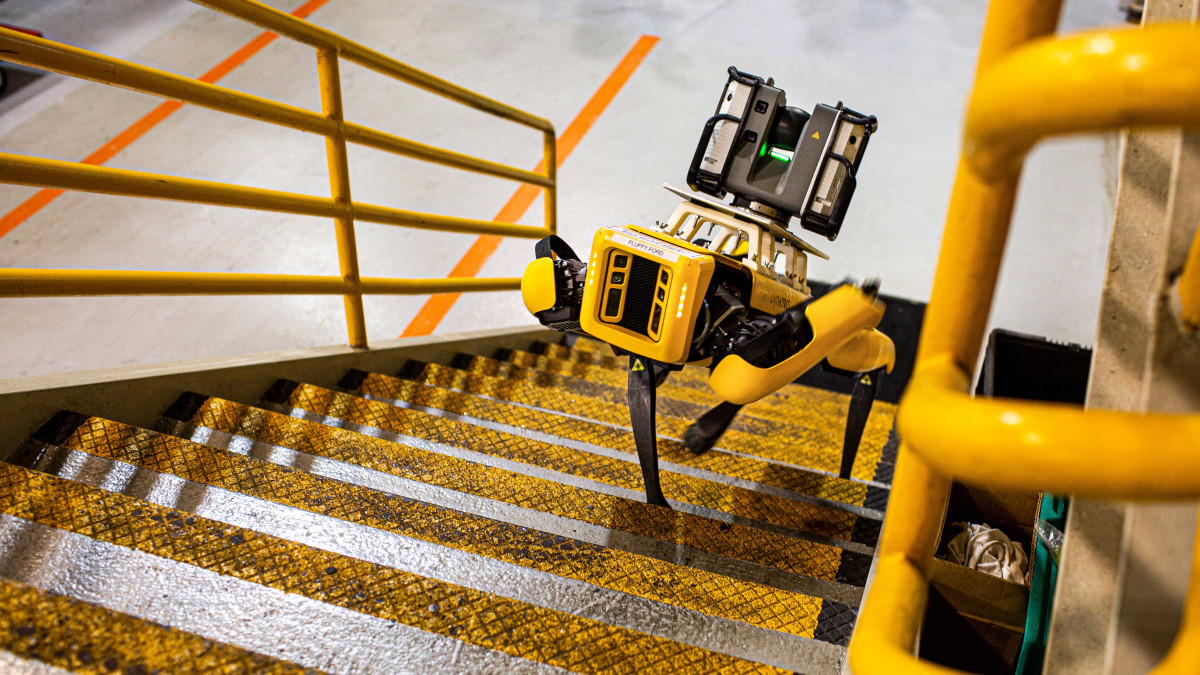 The robotic dogs are equipped with five cameras and utilize lasers to scan the plant. They can run up to 4.8kph and their batteries last about two hours on one full charge. The robots are very agile and mobile, capable of changing positions and reaching tight and tricky spots inside Ford's facility. They can tackle various terrain, climb 30-degree inclines, and stand up on their own in the event of a fall.
"There are areas in the plant that you might not want to walk into because they might be tough to maneuver," said Fluffy's handler Paula Wiebelhaus. "It's easier and safer to send Fluffy back there."
"Fluffy is an amazing manufacturing tool," added Weibelhaus. "Yes, it's interesting and new, but Fluffy should really be valued for his work and tenacity. He can do so much more than dance and roll over. We want to push him to the limits in the manufacturing plant and see what value he has for the company."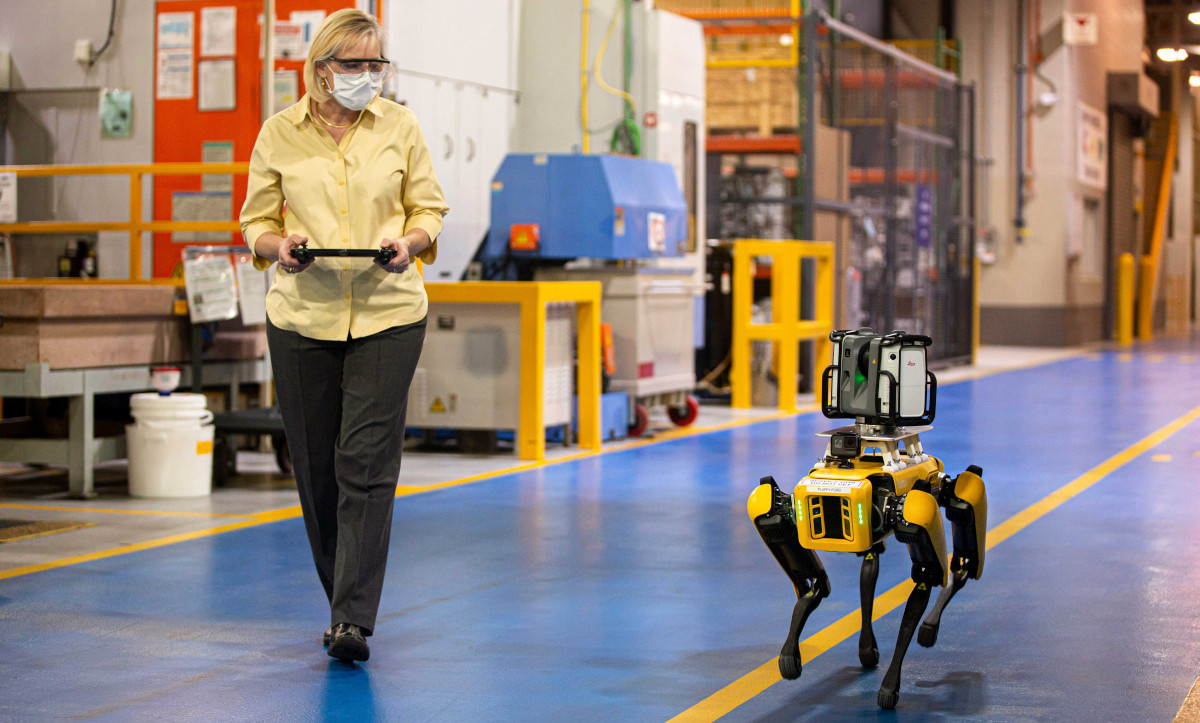 What's your take on Ford's new efforts? Do you think more manufacturing plants could use a robotic dog like Fluffy?