To call the Ford Transit 'big' is nothing short of an understatement. This vehicle is massive—maybe the biggest made-in-America thing on wheels you'll see in the country. It's a neat piece of van, but at the same time, it's one that has a very specialized purpose.
That said, a vehicle of this size might be exactly what out frontline healthcare workers need at the moment—especially with the strict enforcement of social distancing guidelines brought about by the COVID-19 virus.
Ford Philippines knows this, which is why the company is lending units of the Transit to aid frontline healthcare workers move around amidst the Luzon-wide enhanced quarantine period and public transportation ban. One Transit is now being utilized by private ambulance provider Lifeline 16-911, and the other by the Asian Hospital in Muntinlupa City. Both will be servicing their respective lendees until the end of the enhanced quarantine period.
ADVERTISEMENT - CONTINUE READING BELOW ↓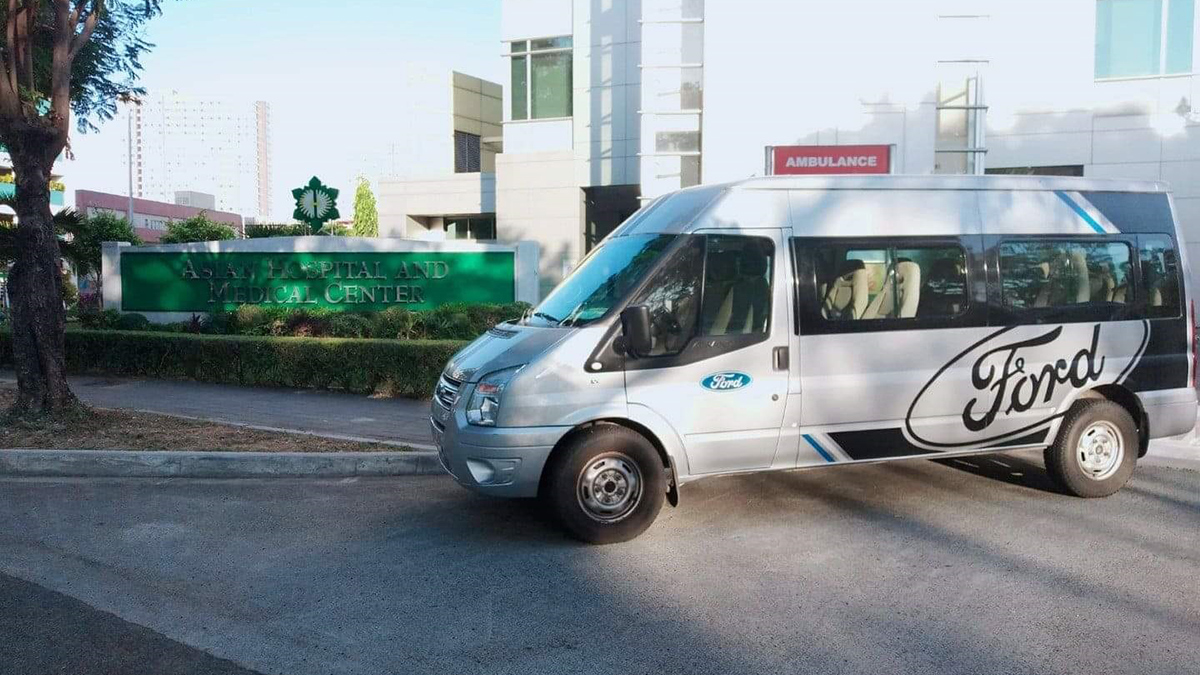 "We are one with the nation in recognizing the important contributions of medical frontliners, our modern-day heroes, whose roles are very critical during this COVID-19 pandemic," Ford Philippines managing director PK Umashankar said in a statement.
"With the Ford Transit, we are able to assist in their mobility needs so they can provide the much-needed medical care as soon as possible."
ADVERTISEMENT - CONTINUE READING BELOW ↓
Recommended Videos
It doesn't look like the American carmaker will be stopping with the Transit, either, as it says it is currently looking to lend units of the hot-selling Ranger pickup truck to partner-organizations looking to move vital equipment and supplies.
What other cars out there do you think will make good service vehicles for our frontline healthcare workers?