Depending on where you get a flat and how big you ride's wheels are, changing a tire can be a tedious process. You need to lug your spare out, jack up your car, and this and that—but what if you didn't have to do any of this?
Goodyear's latest concept, called the reCharge, is basically a self-replacing tire—or self-regenerating one, rather—that eliminates the process of conventional replacement.
How does it do this? Well, have you ever heard of a Nespresso capsule? The reCharge works in somewhat the same fashion. Instead of replacing the tire as a whole, all you need to do is pop in a reloadable capsule filled with a biodegradable compound, and the tire will proceed to regenerate its worn-out tread.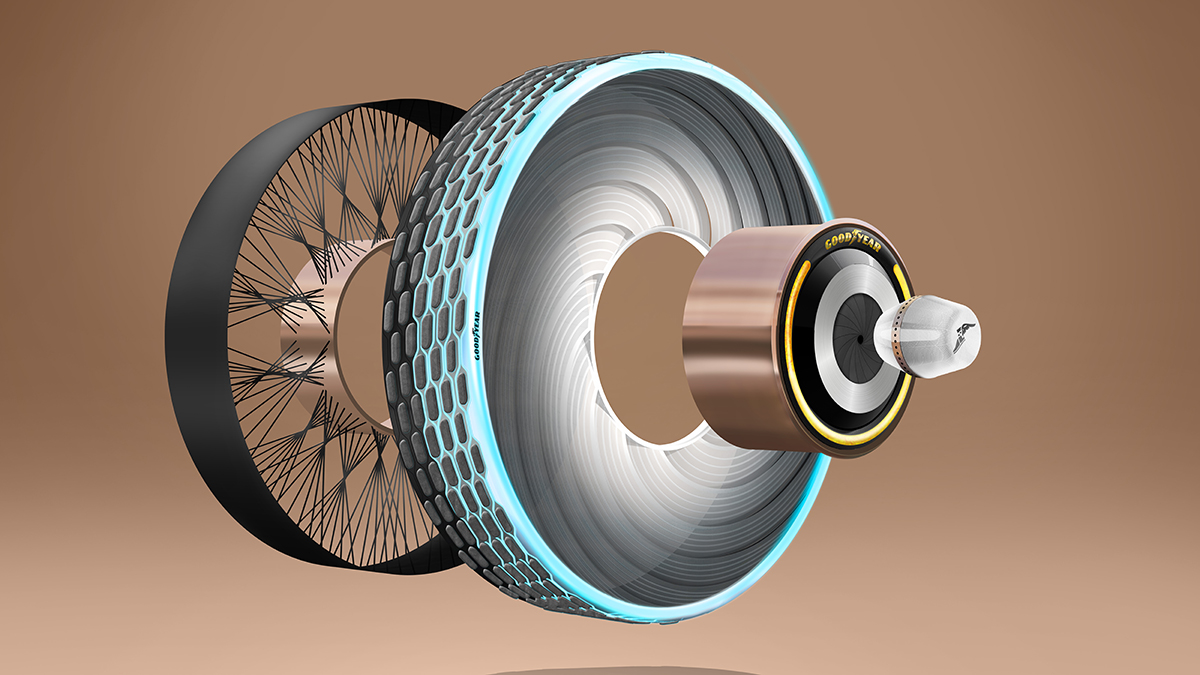 ADVERTISEMENT - CONTINUE READING BELOW ↓
Goodyear says the compound will be reinforced with fibers inspired by spiders' silk, that it will be durable and completely biodegradable, and that it will adapt to different climates and road conditions. What's more, the tire company adds that the new reCharge tires will "eliminate the need for pressure maintenance or downtime related to punctures."
You can check out how Goodyear's reCharge concept works in the short video below. Watch:
Sustainable and convenient. Interesting stuff, if you ask us. Of course, this kind of technology is still a long way off. Would you like to see the Goodyear reCharge become a reality or are you fine with the old-school tire changing process?
ADVERTISEMENT - CONTINUE READING BELOW ↓
Recommended Videos