Heavy traffic and unforgiving roads are almost standard in Metro Manila, and the least that we Filipinos could ask for are comfortable rides to help us endure the ordeal of the daily commute. If you yourself are looking for a more enjoyable journey within the city, you might want to check out Grab's improved offerings.
As convenient as ride-hailing services already are, Grab wants to put that convenience on a higher level with its revamped flagship transport line. Through better cars and better drivers, the new GrabCar Premium service seeks to provide a better travel experience for every passenger.
Grab claims that requests for its premium rides will be booked in less than 30 seconds, and passengers will be assigned a Toyota Fortuner, a Ford Everest, a Mitsubishi Montero Sport, a Hyundai Tucson, or a Mazda CX-5. All units will feature leather seats and fresh car scents, and passengers will have a box of facial wipes at their disposal for every ride. The premium units have a seating capacity of four, and will be equipped with a new Premium Kit that will cater to the needs of its customers—bottled water, chargers, and mint candies.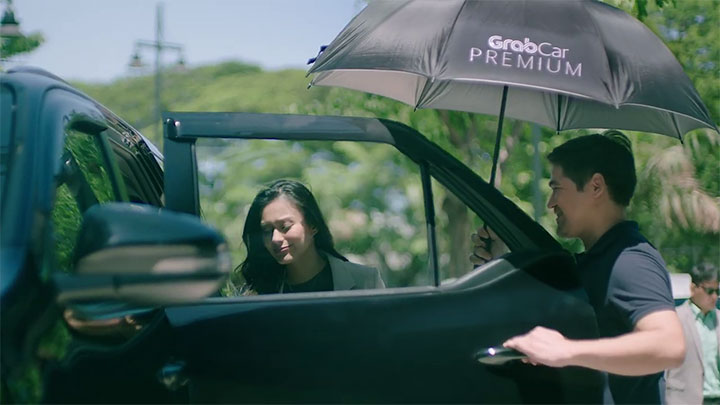 ADVERTISEMENT - CONTINUE READING BELOW ↓
Behind the wheel of these SUVs are courteous GrabCar Premium chauffeurs who have gone through extensive Premium Service Certification Training, as well as through A1's Advanced Defensive Driving Training.
"While we continue to chart our path toward our Superapp success, we believe that it is very important for us to continuously challenge ourselves and commit to superior service excellence in our first foray, transportation, and we aim to do just that with the relaunch of GrabCar Premium, Grab's flagship ride-hailing line," said Grab president Brian Cu. "GrabCar Premium is all about providing our discerning passengers with an exceptional ride experience built on three key pillars: better car, better driver, and better features. This gives GrabCar Premium an enviable quality and superlative level of comfort that only Grab can provide." 
What do you think about Grab's new and improved premium services? Share with us your thoughts in the comments.