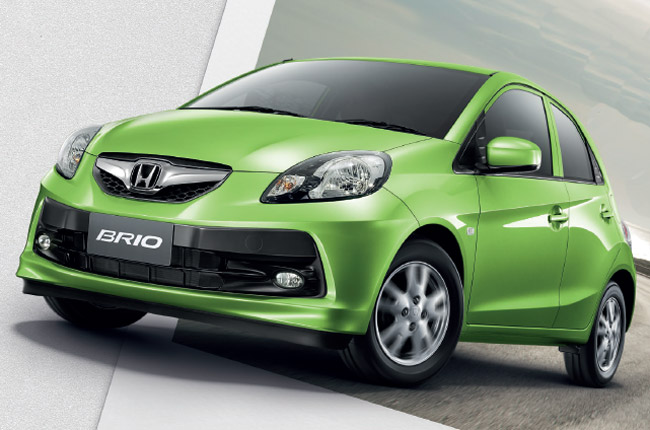 It looks like 2014 is the year Honda Cars Philippines is getting back its mojo. The trimester isn't really over yet and the Japanese automaker has already launched two all-new models: the Accord and the City. And now the company is already loading up its cannon for the arrival of another pair of high-volume models: the Brio mini hatchback and the all-new Jazz subcompact hatchback. (The photos here are for visual reference only; the Philippine-market versions may or may not have a few cosmetic tweaks here and there.)
According to a source inside Honda, the Jazz is set for launch in June, but there's even a chance it might show up earlier (in May) because the inventory of the current model is almost sold-out. We don't have the technical specs yet, but we expect this popular hatch to be powered by the same 1.5-liter engine of the all-new City.
And because the mini-hatchback segment is becoming popular these days, Honda is also bringing in the Brio, which, according to our source, will be launched in August. But knowing how car companies now are rushing their new models to market, there's also a chance the Brio could arrive a month earlier (in July), especially if the Jazz launch gets moved to May. The Brio will likely be powered by the same 1.2-liter i-VTEC engine found under its hood in Thailand.
Continue reading below ↓
Recommended Videos
So, hatchback fans, who's waiting for the all-new Jazz or the Brio?