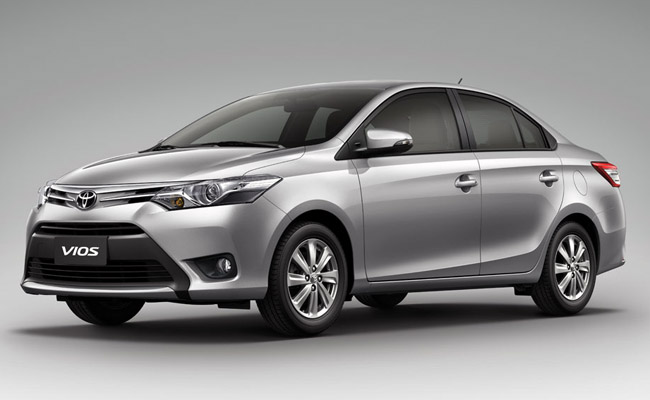 Earlier this month, at a thanksgiving lunch for the media, Toyota Motor Philippines confirmed that it was on track to exceed more than 100,000 sold units in the country for the first time ever. Company president Michinobu Sugata, however, did not reveal more specific numbers.
Fortunately, we were seated at the same table as TMP executive vice president for marketing Yohei Murase, who gladly provided us with more detailed information. According to the Japanese executive, TMP is expected to sell a total of 106,000 units by the end of 2014. This is an impressive number considering that the sales performance of Toyota in our market last year was an already incredible sum of 75,587 units (also a company record at the time).
At the start of 2014, Sugata declared that his company's sales target for the year was 90,000 units. But then Toyota launched one popular model after another, including the Wigo, the Altis, the Yaris and the face-lifted Innova. Sales were so good that TMP was forced to revise its sales forecast to 97,000 units in April.
ADVERTISEMENT - CONTINUE READING BELOW ↓
And even that number paled in comparison to how Toyota vehicles sold in the Philippines this year. So, how exactly did TMP manage to move 106,000 units in the last 12 months? Murase broke it down for us:
Vios - 26,000 units
Fortuner - 18,000 units
Innova - 15,000 units
Hiace - 11,000 units
Wigo - 9,000 units
Avanza - 7,000 units
Hilux - 6,000 units
Altis - 6,000 units
Of course, these figures, give or take a couple of hundred units per model, are unofficial. And if you add these digits up, they amount to just 98,000 units. We assume the rest of the projected 106,000-unit total is divided among the other Toyota models: Camry, RAV4, Yaris, Alphard, Previa, Prius, Prius C, 86, Coaster, FJ Cruiser, Land Cruiser and Prado.
Oh, and let's not forget that TMP's annual sales total includes Lexus units. And according to Lexus Manila president Danny Isla, Philippine sales of the Japanese luxury brand will close the year at 475 units--a significant improvement from last year's 426 units.
ADVERTISEMENT - CONTINUE READING BELOW ↓
Recommended Videos
That, more or less, is how Toyota continued to dominate our market in 2014.