It looks like Hyundai Motor Company has some pretty big plans for its smallest electric vehicle ever. The Korean carmaker just donated a unit of the tiny EV to the SJD Barcelona Children's Hospital as part of its 'Little Big e-Motion' project.
The vehicle is meant to support the treatment of young patients at hospitals—from hospital beds to treatment rooms—through its Emotion Adaptive Vehicle Control (EAVC) technology.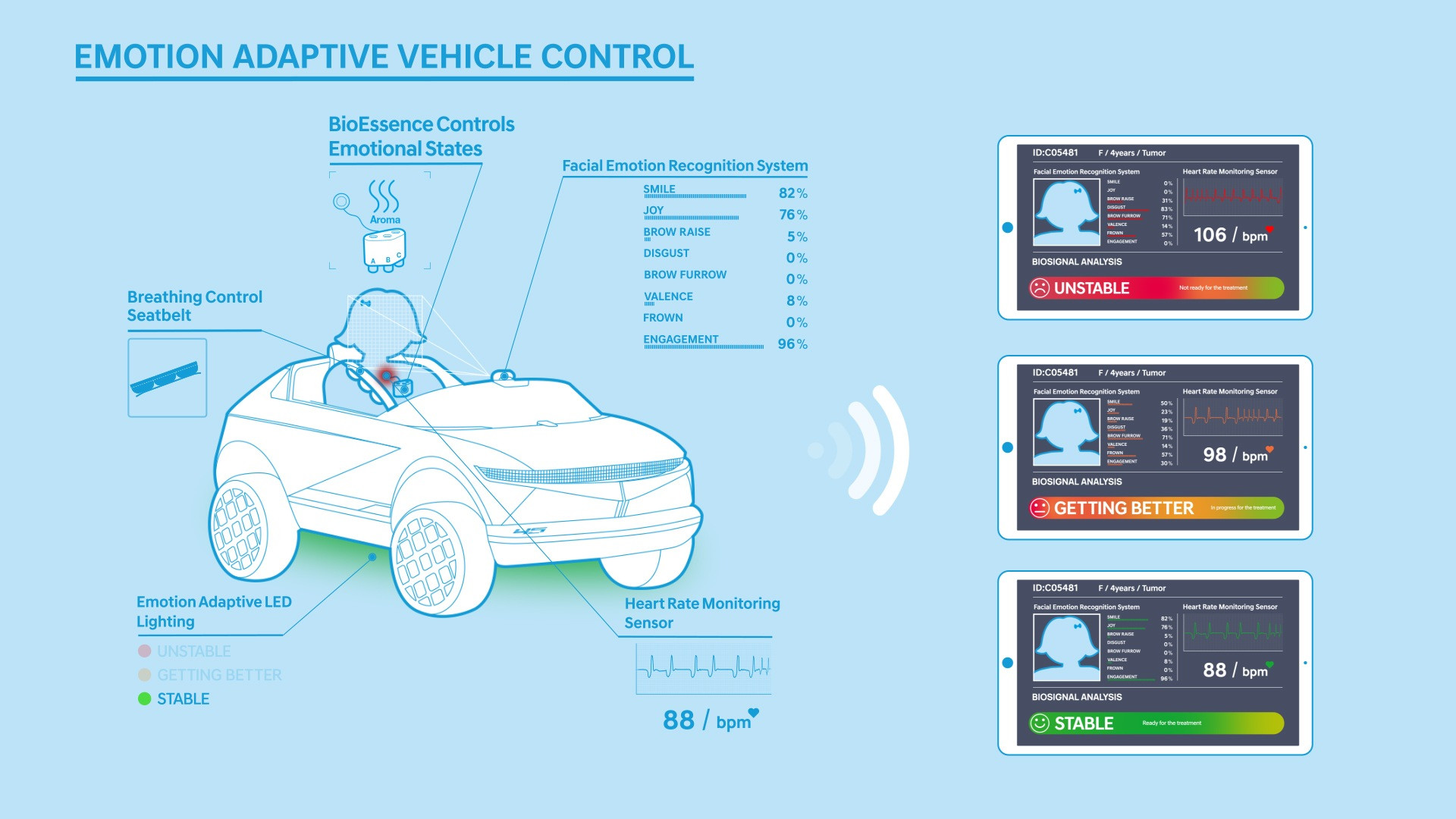 Through machine learning, the tech processes information like the driver's facial expressions, heart rate, and respiratory rate combined with vehicle input such as speed, acceleration, noise, and vibration to optimize the vehicle's environment accordingly.
Then, using this information, the EAVC optimizes vehicle environment and actively controls integrated systems such as climate, lighting, music, and even fragrance through five key features.
Facial Emotion Recognition System - identifies and provides information on the child's emotion in real-time
Heart Rate Monitoring Sensor - measures child's heart rate and breathing rate
Breathing Exercise Belt - applies gentle pressure to the patient to help relieve anxiety and enable more stable breathing as needed
Emotion Adaptive Scent Dispenser - sprays fragrance timed with breathing to "help put a smile on the faces of young patients"
Emotion Adaptive Lighting - displays green, yellow, or red to show the child's emotional state
ADVERTISEMENT - CONTINUE READING BELOW ↓
In addition, the vehicle blows bubbles to celebrate the child's progress toward treatment.
"We want our technology to help improve the lives of our customers in various mobility spaces beyond the roads," said project lead and Hyundai Motor senior research engineer Jinmo Lee. "We hope the EAVC technology on the minicar will provide a fun, safe mobility experience for young patients and help improve their health outcomes."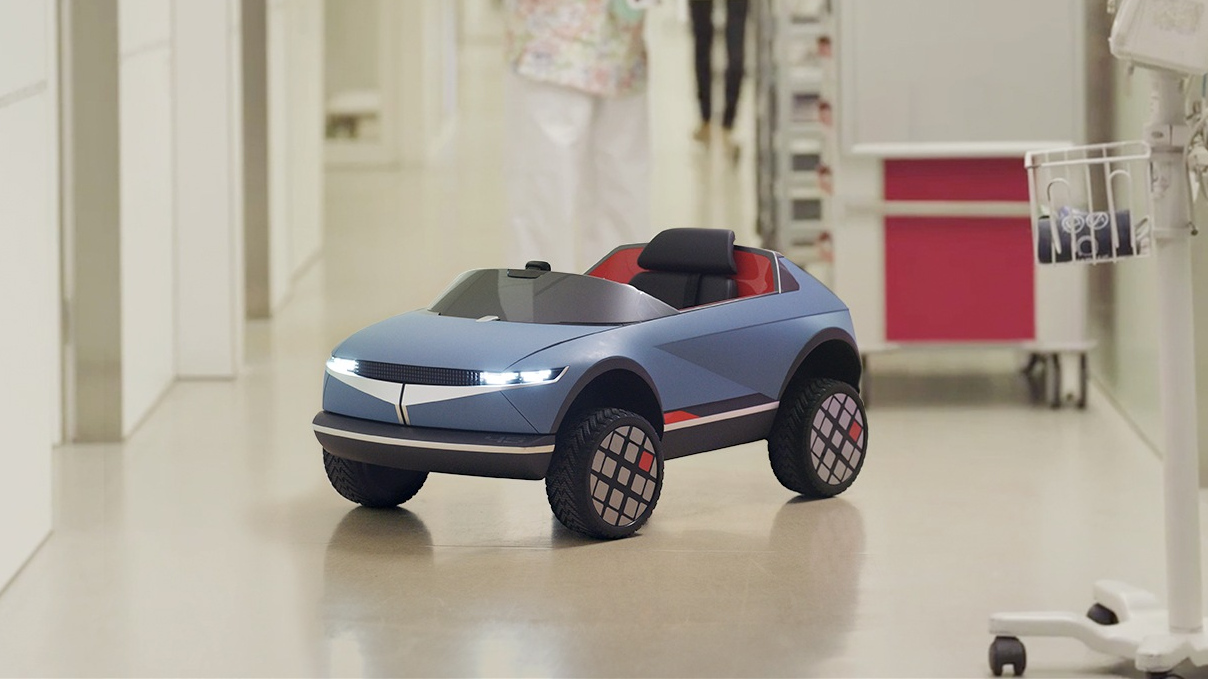 "The hospital is very excited to have such a technology available for kids," said SJD Barcelona Children's Hospital Pediatric Cardiology Department head Joan Sanchez de Toledo. "This will dramatically change the way patients will face treatment."
So, how's that for your feel-good story of the day? If you want to see more, click play on the embedded video below.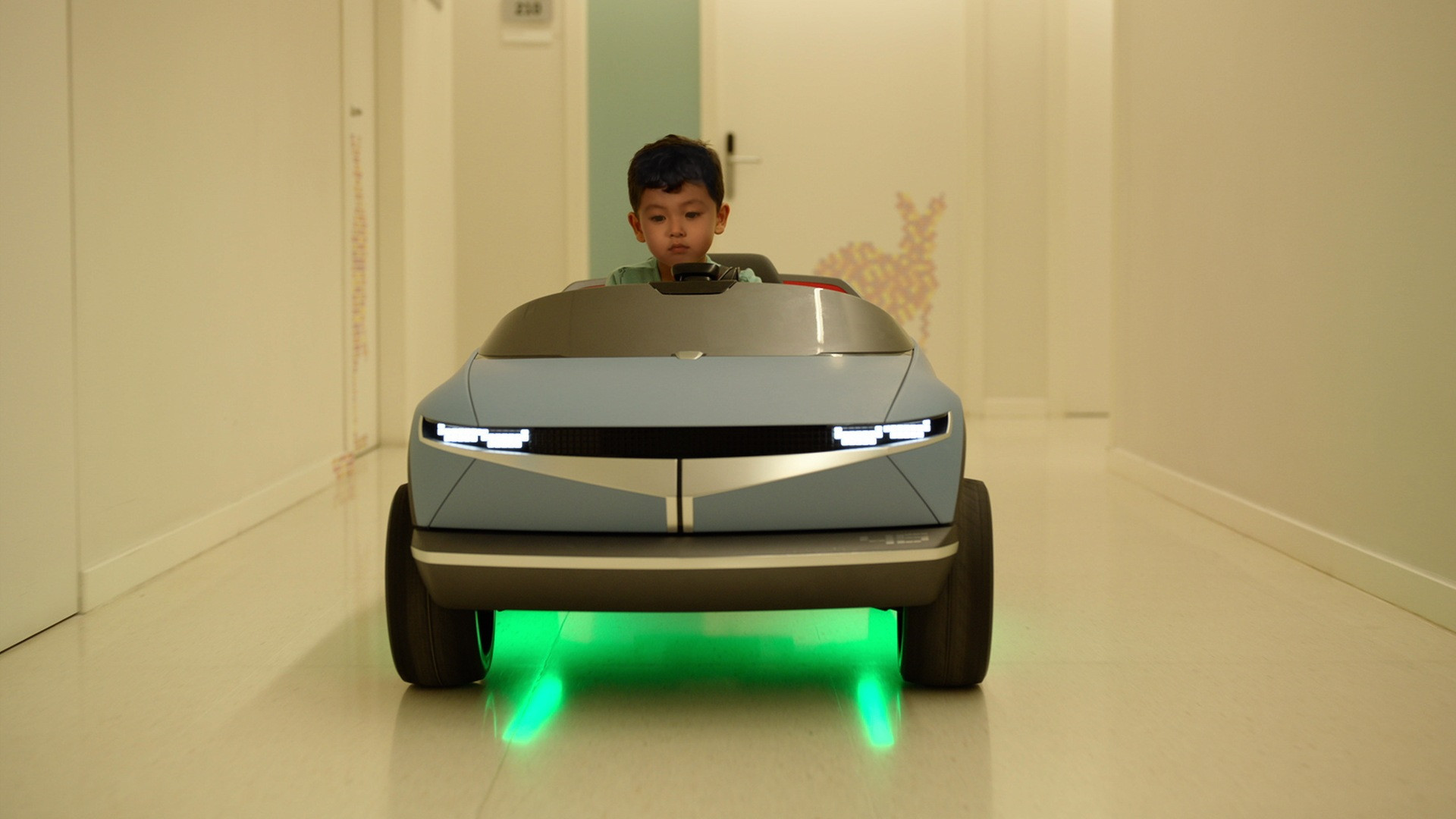 ADVERTISEMENT - CONTINUE READING BELOW ↓
Recommended Videos