In case you didn't know, this year's Manila International Auto Show (MIAS)—dubbed MIAS Wired—is already underway. And the first to make some important announcements is Hyundai Asia Resources (HARI).
During its presentation, the Korean carmaker's official Philippine distributor confirmed that it will be launching four new Hyundai models in 2021. Excited? Well, we already got to see the silhouettes of these four vehicles, and we have some good guesses as to what they are. Before we get into it, you can check out the photo below first: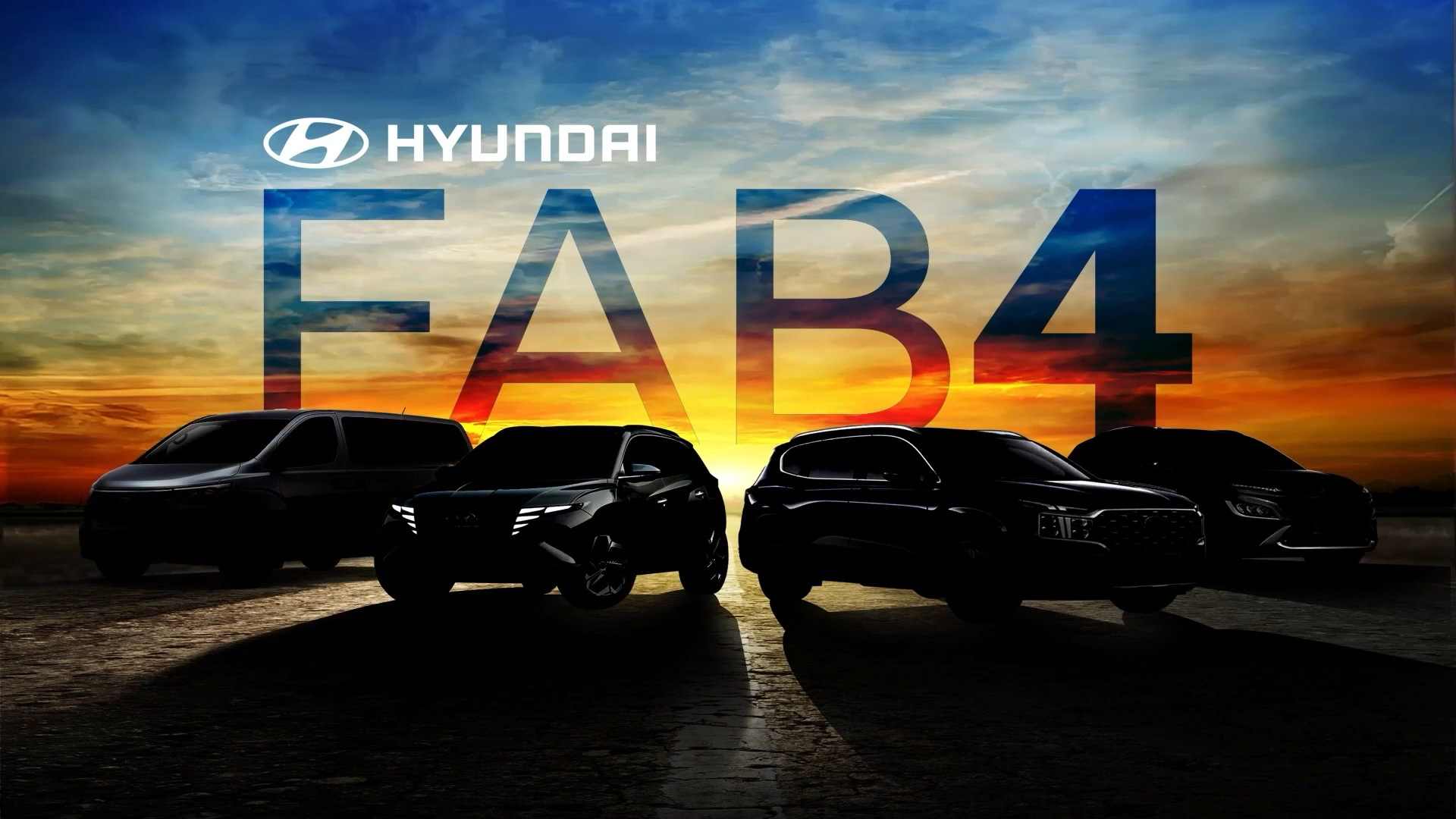 ADVERTISEMENT - CONTINUE READING BELOW ↓
All right, let's start from the left—the first one's the Starex. HARI teases it as the new iteration of an "all-time favorite family van," so it's already pretty obvious what that is. We're not sure what it looks like just yet, but there are spy shots of the new model going around cyberspace.
Second is the all-new Tucson. Just look at those headlights—they're hard to miss. We already saw it fully unveiled a couple of months back. That said, your guess is as good as ours as to whether or not we'll be getting the new hybrid powertrains when the latest model arrives here.
Third is the new Santa Fe—both the grille pattern and those stylish headlamps check out. We also got to see the vehicle in its entirety only recently, during its global reveal. The plug-in hybrid version hasn't been officially rolled out yet, although getting that one here might be a long shot.
Last but not least is the facelifted Kona—the tweaked head- and foglamps plus the overhauled grille and front bumper pretty much give it away. Let's just keep our fingers crossed that the N Line variant arrives on local shores.
Again, these are all just guesses for now, but we have a strong feeling we got these right. It's just a bummer that the all-new Elantra isn't in the pipeline yet. Anyway, thoughts on this? Looking forward to seeing these new Hyundais land on our shores?