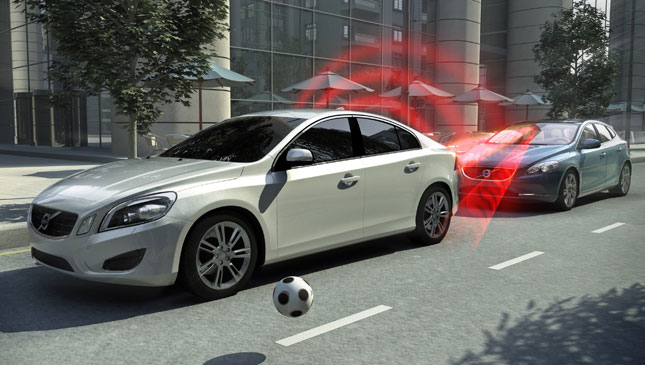 If you own a vehicle, you're probably aware that filling up on fuel is just one of the things that you need to spend for. There are other annual costs that come into play in order to have a worry-free motoring experience. One such important expense is insurance.
While many may think that vehicle insurance is just an added expenditure, you might want to consider the benefit. Sure, you don't exactly use it every day, but in case of an accident, it can surely come in handy. And if you're a Volvo owner, you'll be happy to know that your vehicle purchase can save you a bit of insurance money.
A new study by Swedish insurance companies If and Volvia reveals that Volvo's City Safety vehicle avoidance system has actually helped cut insurance claims by as much as 28%. The City Safety feature, seen on a wide range of Volvos such as the XC60, the V40 and the S60, apparently isn't just a cool party trick.
First introduced as standard equipment in 2008, City Safety applies the brakes automatically if it senses that the car in front has stopped, or if it detects a pedestrian crossing the road. It only works in low-speed situations (below 30kph), and only acts as a backup for drivers who aren't that quick on the brakes. All this helps reduce the incidence of rear-end collisions, which in turn prevents such injuries as whiplash.
Continue reading below ↓
Recommended Videos
Apart from the obvious benefit of collision avoidance, City Safety likewise helps reduce vehicle insurance costs, as the avoidance of accidents lessens claims and premiums. What's more, insurance companies have been known to offer discounts ranging from 20% to 25% on insurance premiums for Volvo car owners. That's how much faith they have in the system in other countries.
But the best way to avoid a collision of any kind is to drive smart. Always keep your eyes on the road, and give the road and your surroundings your full attention. As for Volvo, it simply aims to develop cars that will help you drive as smart as possible. Because prudent driving is the best insurance you can afford any time.