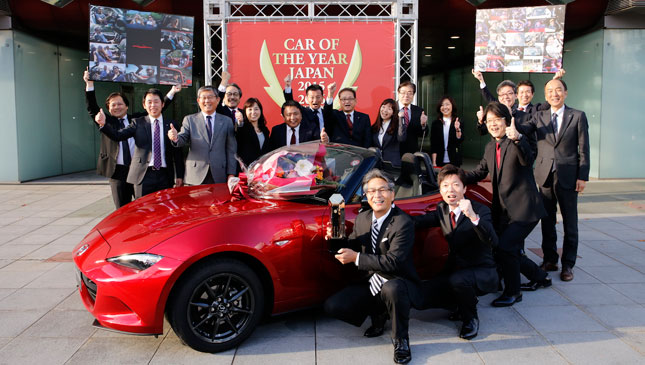 A popular car back in the '60s, the two-seat, open-top roadster came back to the fray in the form of the Mazda MX-5, aka the Miata. The formula was simple: a lightweight, front-engine, rear-wheel-drive sports car that could be used every day, yet still provide loads of fun behind the wheel. It took after such icons as the Lotus Elan, the Triumph Spitfire, and the Alfa Romeo Spider, just to name a few.
Today, after more than 25 years since the Miata was first introduced, the recipe has paid off. Not only has the fourth-generation MX-5 won the hearts of many car guys the world over, it has also been bestowed the prestigious 2015-2016 Japan Car of the Year award.
The latest MX-5 mixes the award-winning roadster formula with the brand's equally vaunted Skyactiv suite of technical and mechanical goodies. This includes the engine, suspension, body, chassis and design aspects of the car. Speaking of looks, the sleek and sexy Kodo Soul of Motion styling cues are very much present here. It's a fluid package from every angle.
ADVERTISEMENT - CONTINUE READING BELOW ↓
Those who know the Japanese car market are aware that the offerings there are as diverse as it can get. This means the MX-5 went up against every passenger car sold in Japan from October 2014 to October this year. So winning the recognition is no small feat. This is actually the sixth time Mazda has won the Japanese Car of the Year. In fact, it is the second straight year for the Hiroshima-based marque, after the Demio (Mazda 2) garnered the same honor last year.
And we're happy to be in good company, as the MX-5 is also Top Gear Philippines' 2015 Car of the Year. You may read about this in our current December/January issue. Way to go, Mazda!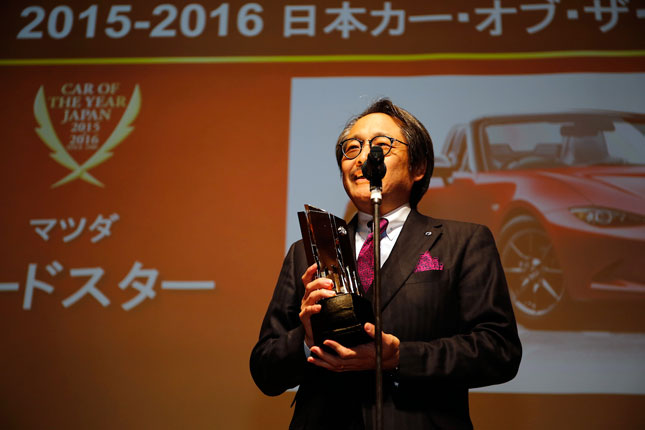 ADVERTISEMENT - CONTINUE READING BELOW ↓
Recommended Videos