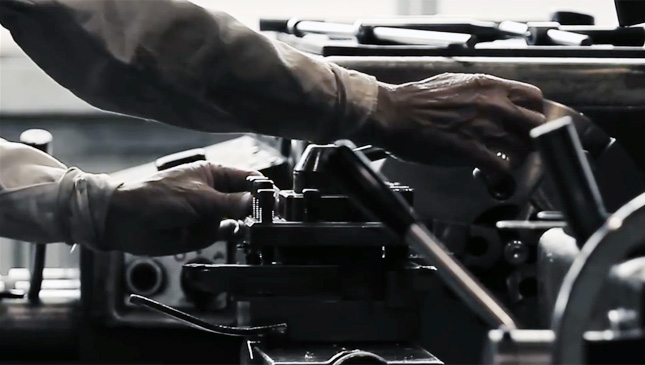 The car-manufacturing process has over the years become an increasingly mechanized and automated process. Programmed robots don't eat, sleep or complain, making them the viable choice for large-scale manufacturing in the automotive industry. But while many companies have turned to automation for the production of their vehicles, Nissan wants to tell everyone that there is no substitute for good old-fashioned craftsmanship.
The Japanese carmaker has released a tribute video dedicated to longtime Nissan master craftsman Tsutomu Sakuraoka for his achievements and contributions toward perfecting the art of hand-milling. Sakuraoka has spent over 38 years perfecting the craft, and was even given a prestigious Yellow Ribbon award by the Japanese government earlier this year.
"Automation has increased in the die-making process," the craftsman said. "In my job, manual processing has also been replaced by NC machine processing. But who actually manages this process and improves the science of automation? Clearly, it is people. I believe people cannot create something excellent without developing the basic skills and techniques to craft things by hand. To make better things, hand skill is fundamental for monozukuri (the act of making things, or craftsmanship) at Nissan. Monozukuri brings me joy, pain and even suffering--yet it is still the most enjoyable thing in my life."
Continue reading below ↓
Recommended Videos
The four-minute video shows the master miller at work in Nissan's Tochigi plant in Japan, with colleagues and apprentices all showing appreciation for all the hard work Sakuraoka has put into the company. Robots may be efficient, but attention to detail, passion and dedication to the craft are an integral part of car-building--something you can't program into a computer.
If you're viewing this on a mobile device and can't see the video, please click here.