Remember: When a deal seems too good to be true, it probably is. This is especially important to keep in mind when you're on the hunt for aftermarket parts.
Counterfeit PIAA OTO horns, for example, are currently flooding the market. In a statement sent to us by PIAA Philippines, the company shared that cheap knockoffs are in circulation in the local aftermarket scene, and is warning everyone to make sure what they're buying is genuine.
Trouble is, counterfeiters are getting really good at faking aftermarket products. You're going to have to be very discerning and have a keen eye for detail to tell the difference between a knockoff and a legit product.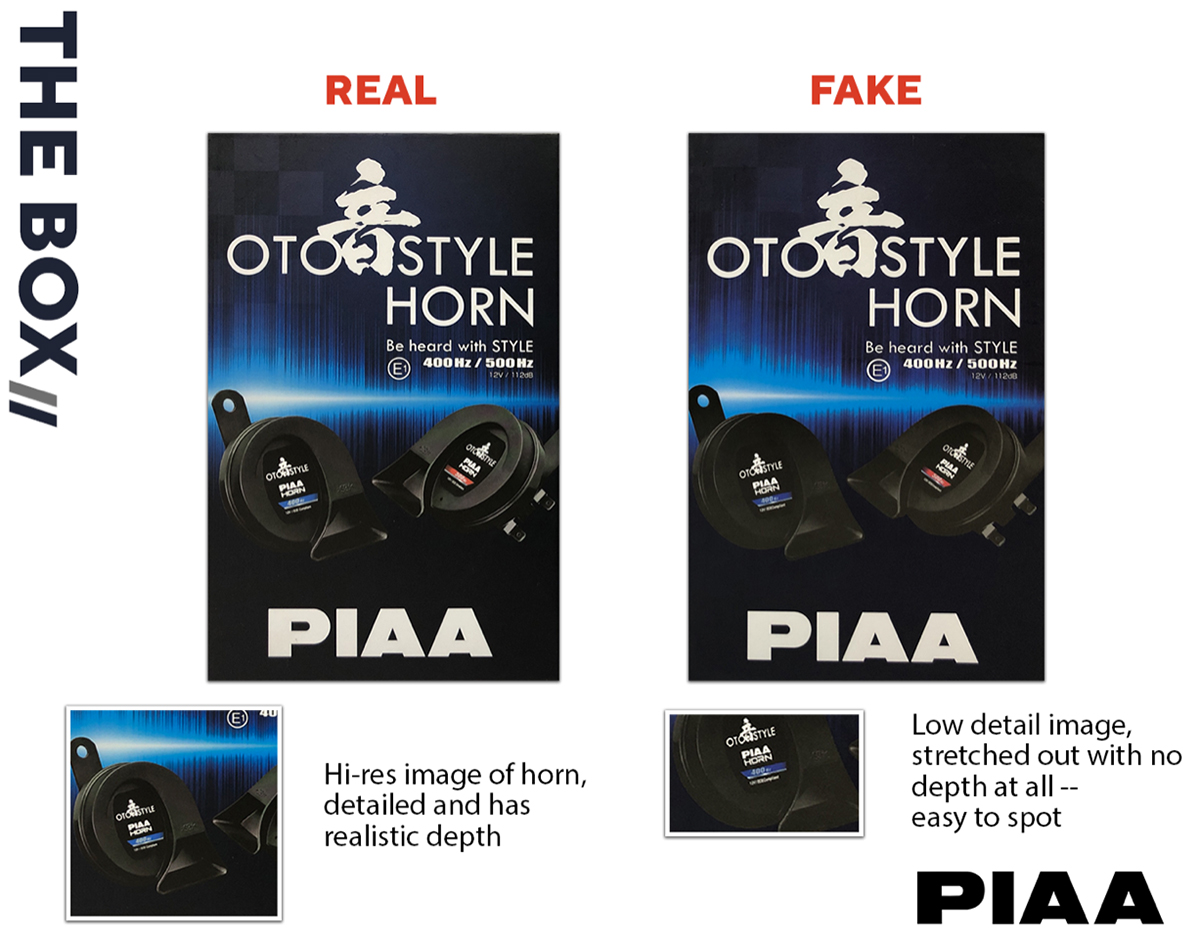 In the case of PIAA OTO horns, fake ones can be spotted as soon as you're handed the box. Check if the image on the packaging is stretched-out or low in detail, as genuine boxes feature high-resolution photos.
ADVERTISEMENT - CONTINUE READING BELOW ↓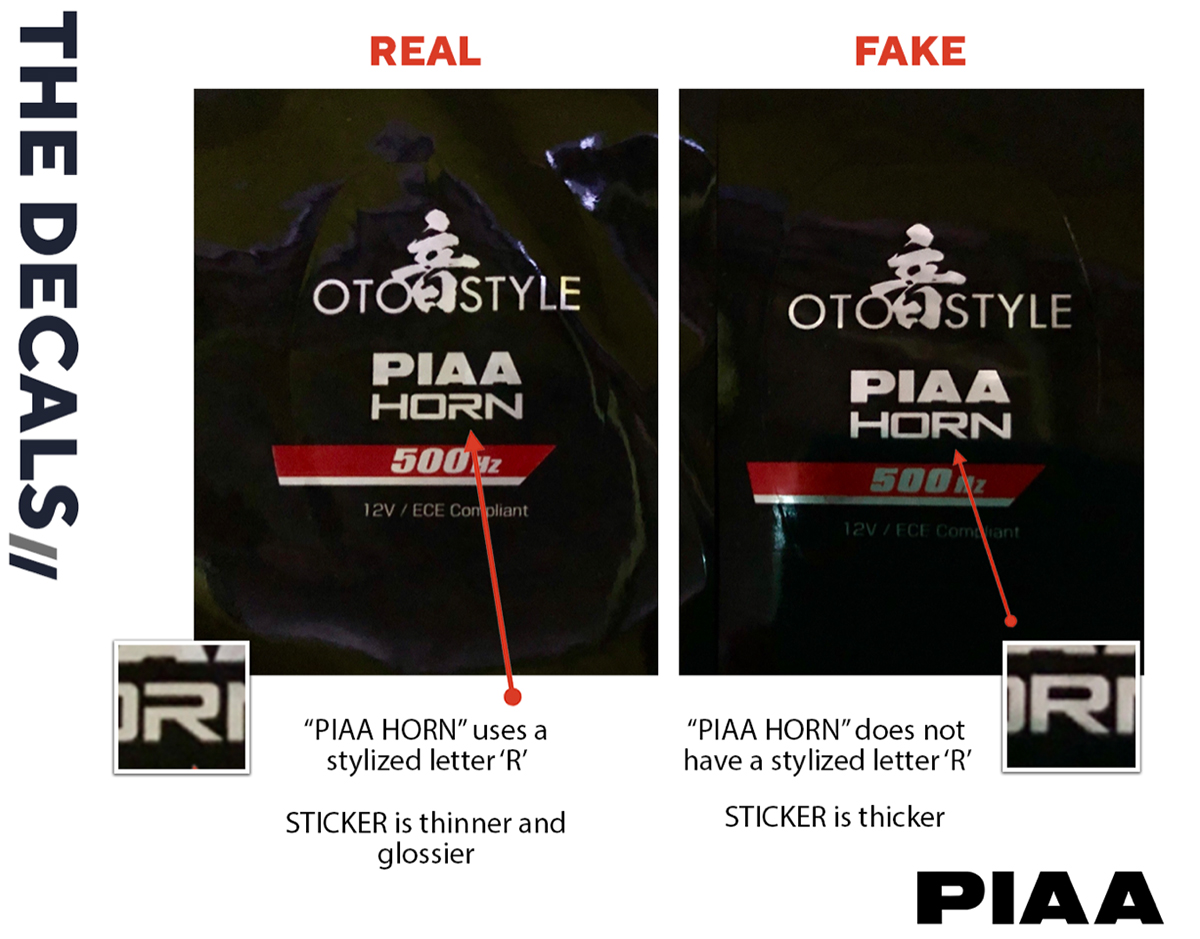 You'll want to pay some attention to the horn's sticker as well. Genuine horns feature thinner and glossier stickers printed with a stylized 'R' on the word 'horn.'
Lastly, check out the etched lettering on the product. The legit PIAA logo features no spacing between the last three letters and is thicker in appearance. The etching of the product specs should also detailed, and the 'ABS' lettering must be placed upside-down relative to the PIAA logo. Oh, and the body of fake horns will appear stockier compared to genuine ones.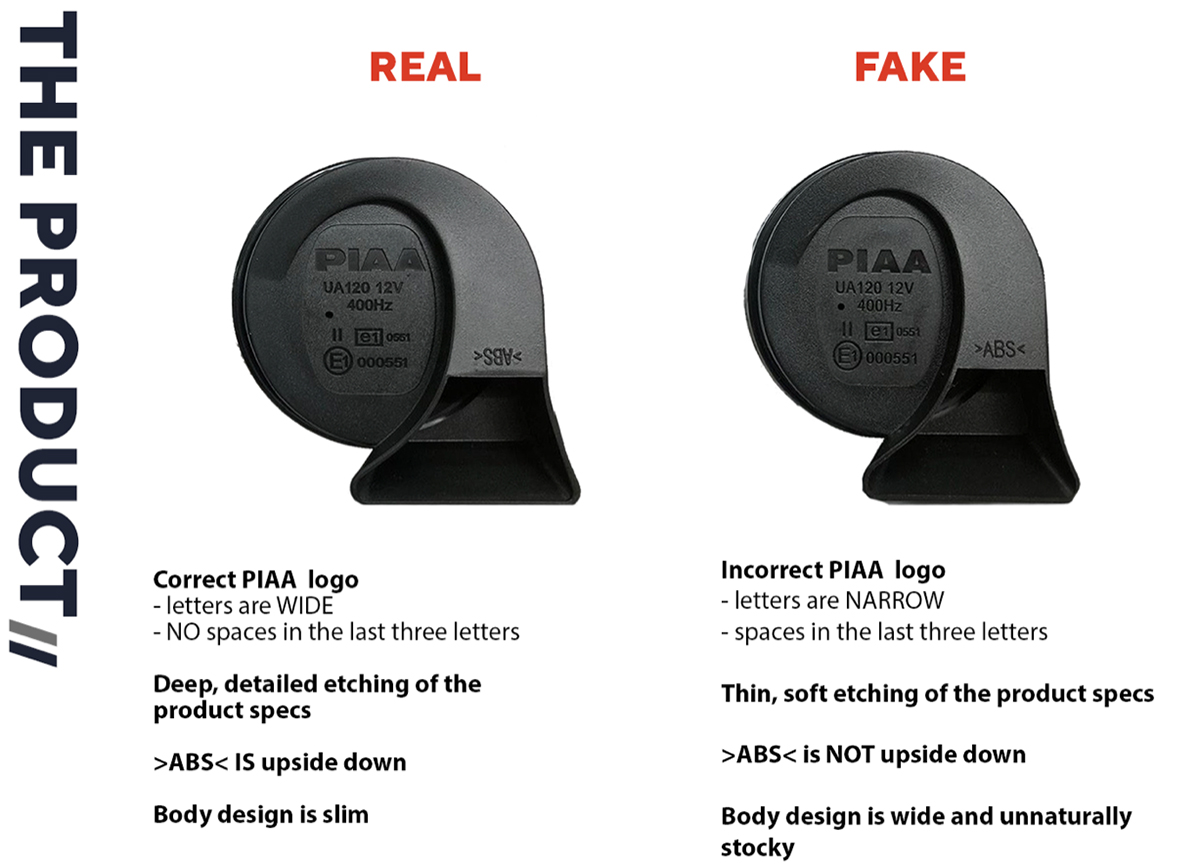 "PIAA PH is in the process of taking legal action against the sellers of these fake PIAA products for the safety of the public," the company said. "In the meantime, the brand urges consumers to be vigilant and to only purchase from official and accredited dealers."
Be honest: Would you have been able to tell the real from the fake if PIAA Philippines didn't point it out? Yeah, we thought so. Again, be careful what you buy out there.