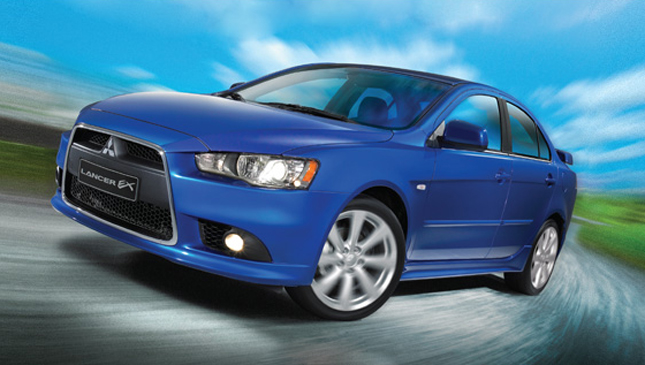 When you hear the car brand Mitsubishi, the first images that probably pop up in your head are those of the Montero Sport, the Strada and the Mirage. Not too long ago, however, the Lancer and the Galant would probably be the first cars to come to mind. Those were the days when sedans dominated the roads.
Over the decades, the two sedans started to face tougher competition. Nearly forgotten, the midsize Galant was finally retired from the global lineup a few years ago. Will the Lancer suffer the same fate?
In an interview with CarAdvice.com.au, Mitsubishi Motors Corporation president and COO Tetsuro Aikawa revealed that the Japanese carmaker is not planning any development of sedans. "While I'm the president, probably [there will be] no introduction of the next-generation Lancer," he added. "We will continue to sell the current Lancer."
Instead, Mitsubishi will shift its focus on and invest in the development of SUVs as well as PHEVs and EVs, Aikawa-san told CarAdvice.com.au. It's also interesting to note that the ASX crossover has overtaken the Lancer as the carmaker's best-selling model globally.
The Japanese executive also mentioned that it would be hard for the carmaker to profit from sedans since the segment is very competitive. One of the options Mitsubishi considered for the next Lancer was to base it on a Renault (Nissan). But the project was halted after a feasibility study on the joint venture revealed that it wouldn't have benefited from the project.
Continue reading below ↓
Recommended Videos
With the current Lancer hanging around for a bit longer, it will be interesting to see what Mitsubishi plans to do to make its eight-year-old compact sedan more attractive to buyers. Perhaps a facelift as a send-off for the current and possibly last Lancer? It's hard to deny that it's starting to show its age especially when compared with newer-model competitors.
What about the Evo? After the extended life of the current Lancer sedan is over, the Lancer-based Evo will most likely die with it, but this isn't exactly the end for the performance nameplate.
The iconic Evolution name is expected to live on, but not in the form we're all familiar with. We will see the Evolution badge attached to a performance-oriented plug-in hybrid, possibly in the form of a crossover.
What do you think of Mitsubishi's decision to focus on SUVs, PHEVs and EVs instead of developing a next-generation Lancer?