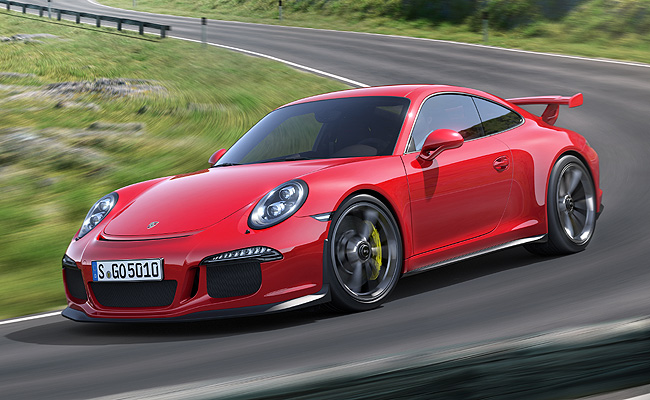 In February, Porsche recalled all 2014 911 GT3 units--numbering 785 units in all--after two examples caught fire in Europe. After thoroughly investigating the damaged vehicles, the German carmaker has revealed that the fire was caused by a loosened piston rod screw connection that damaged the crankcase.
So, how is Porsche addressing the issue? In the Porsche-dedicated online forum Rennlist.com, a member posted a copy of an e-mail he received from Porsche North America. Apparently, the carmaker will replace the engines of all the recalled 911 GT3 units with new ones that have the optimized piston rod screw connections.
Due to the number of vehicles involved, Porsche dealerships will arrange an appointment with the affected owners "as soon as the logistics planning is finalized."
Kudos to Porsche, then, for such a proactive measure.
Continue reading below ↓
Recommended Videos