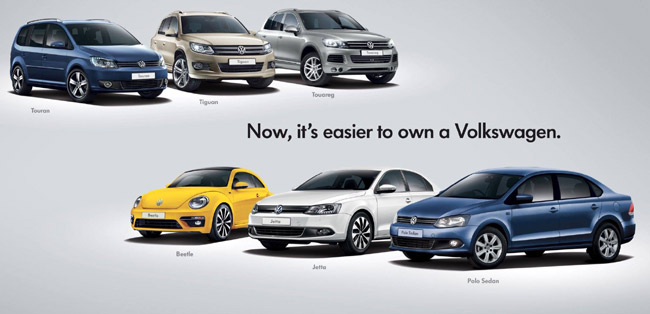 First, the World Cup, and then the just-concluded German Grand Prix. The Germans are clearly on a roll these days. And local Volkswagen distributor Automobile Central Enterprise wants to keep the current status quo.
If you've always wanted to own a Volkswagen vehicle or buy another one to add to your collection, this promo might be just what you've been waiting for. ACE now has special offers for the Beetle, the Jetta, the Polo sedan, the Tiguan, the Touareg and the Touran.
Running until August 31, this promo gives customers low down-payment schemes and low monthly-amortization options with 0% interest for up to 24 months. If you're eyeing the Volkswagen Polo Notch 1.6 TDI, you only need a down payment of as low as P177,600, which is 20% of the car's price tag. Should you opt to pay a 50% down payment for this sedan with a 60-month term, you need only to shell out P8,737 for the monthly amortization.
Interested in other Volkswagen vehicles? Drop by the German carmaker's BGC showroom, which is open from 8am to 8pm. Our advice? Ask for a test drive. If nothing else, at least you get to experience how a VW performs nowadays.
Continue reading below ↓
Recommended Videos